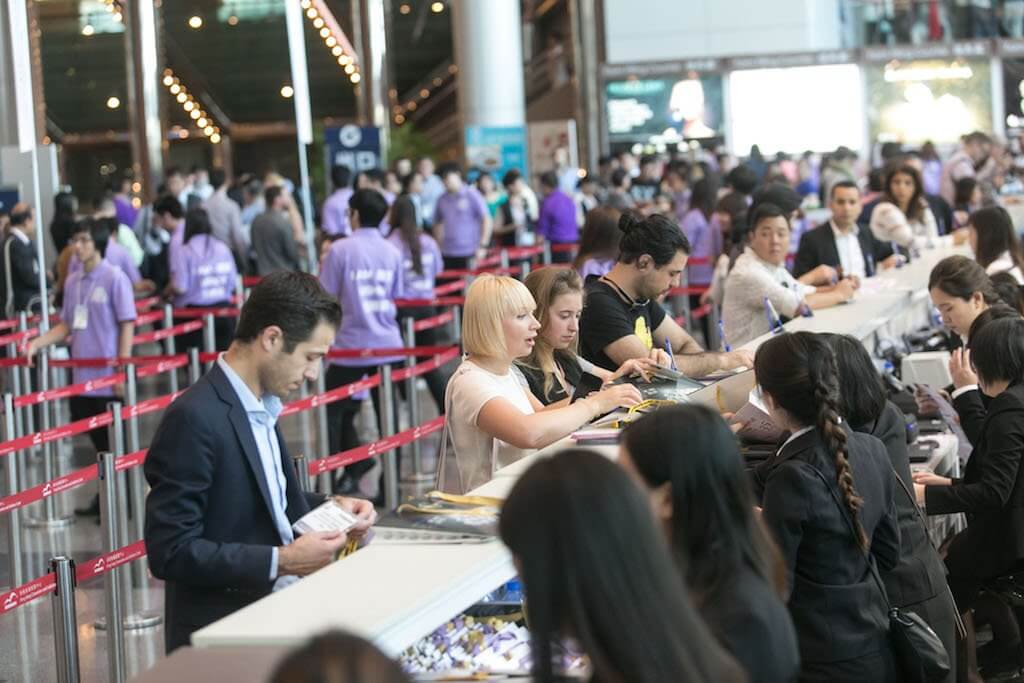 Royi Sal Jewelry – "a permanent resident" of Hong Kong Jewelry & Gem Fair – will be introducing new jewelry collections and designs at September's exhibition. The global marketplace where one can source jewelry, gemstones and every related product imaginable, from around the world.
We are pleased to invite you to visit us at Booth No. 4M125 at the Thai Pavillion, from the 14th to the 18th of September. Moreover, if you still didn't book your flight tickets…you're going to miss out big-time!
Around 1,300 Hong Kong companies will showcase an unprecedented range of products, making this the single most massive display of Hong Kong's jewelry and about 870 gemstone suppliers from around the world congregate in Hong Kong to showcase a wide array of rough and polished gemstones in a range of prices and qualities.
There are many ingredients, attractions and special events that make the September's Fair the world's leading jewelry fair.

Attractions at the Fair include the CORE pavilion and two group pavilions – the Hong Kong Indian Diamond Association (HKIDA) and the Natural Color Diamond Association (NCDIA). Their coming on board brings to 26 the number of group pavilions at this edition in the two venues.
Many special events like Pearl auctions, Diamond displays, display of Special jewelry pieces and other special events will take place during the exhibition dates. Follow this link to learn more details about the special events.
---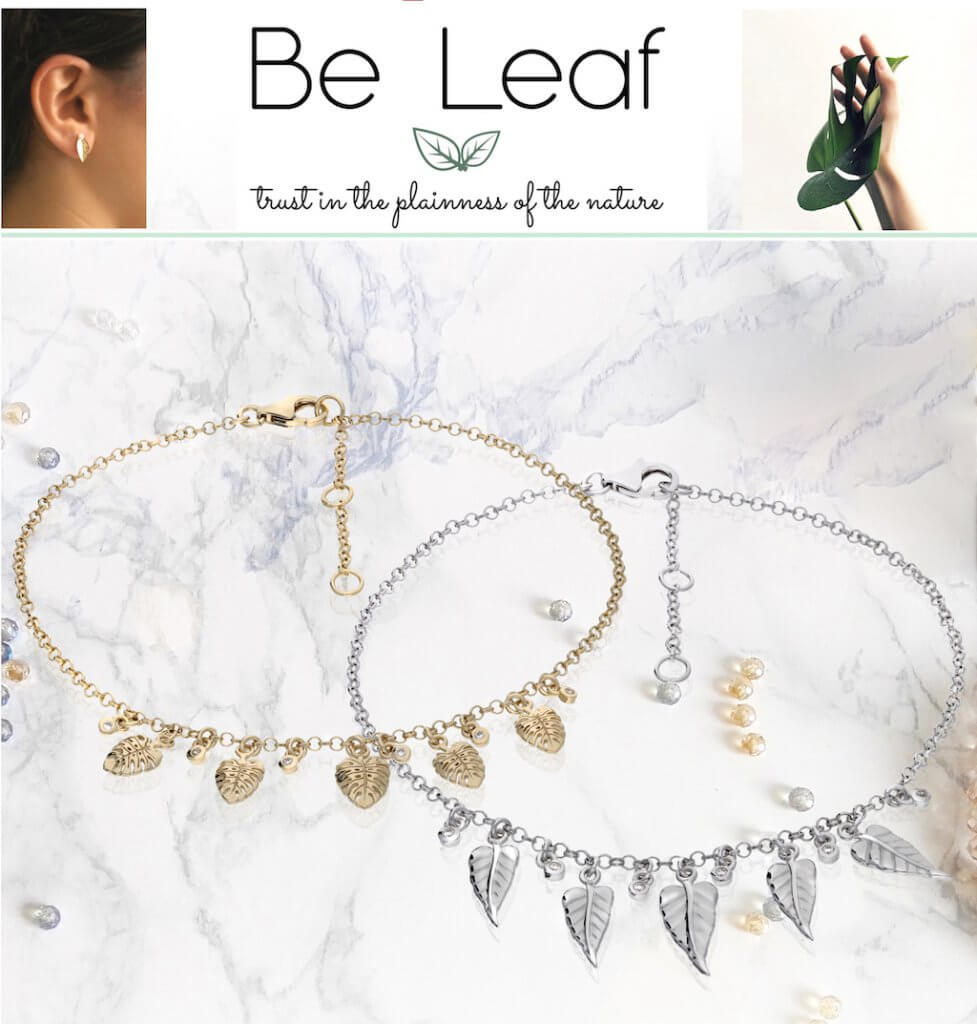 "Be-Leaf" In-house Designed & Manufactured Jewelry Collection
Inspired by the natural shape tropical leaves and trees have, "Be-Leaf" jewelry collection will make you feel one with nature. Leaves are considered an enigmatic symbol. They are delicate, and both soothingly bohemian and gypsy approved.
"Be-Leaf" jewelry collection comes in plain silver designs with gold and silver color, and the jewelry pieces feature cubic zirconia. You can order "Be-Leaf" jewelry collection in necklaces, drop earrings, chain earrings, and bracelets.
The ideal customer of "Be-Leaf" jewelry collection is women between 20 to 40 years old that prefer to dress up in a casual, minimal or vintage style.
---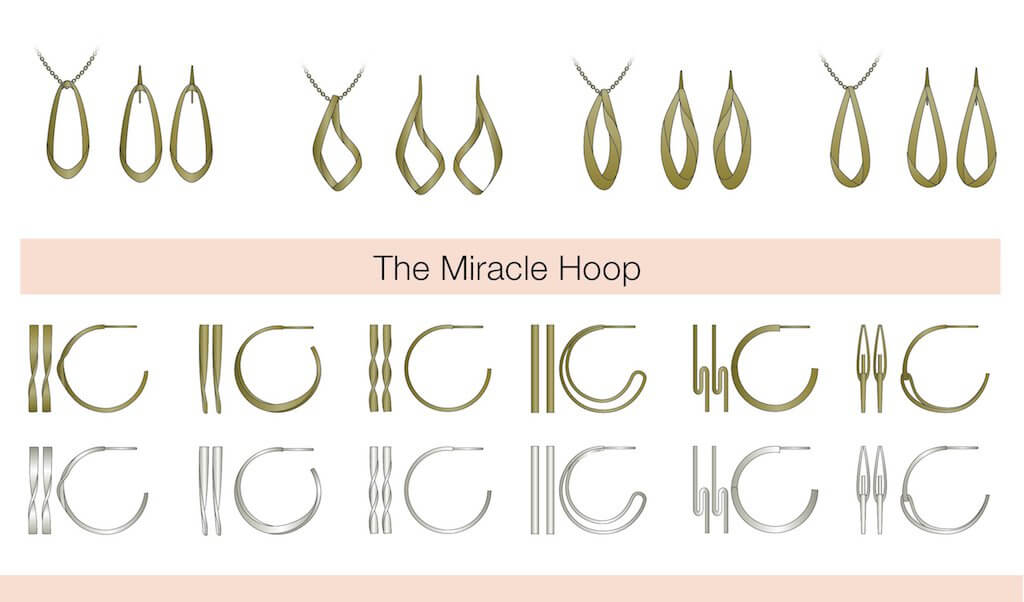 "Modern Ribbon Twist" In-house Designed & Manufactured Earring Collection
"Modern Ribbon Twist" jewelry earring collection introduces the element of horizontal metal displacement through twisting, which is expected to be one of the significant earring trends for 2019.
This twisting and spiral metal displacement in geometric shapes like squares, rhombuses, triangles, and spirals make the jewelry appear lively.
The ideal customer of "Modern Ribbon Twist" earring collection is women between 25 to 45 years old that prefer to dress up in a smart casual, classic or elegant styles.
Visit Royi Sal Jewelry Booth For Even More Benefits
You can be one of the first selected few business partners to place an order right on the spot and benefit from our 10% discount on all booked orders during the exhibition days.
Make you add a note at your to-do list, to visit Royi Sal Jewelry at Booth No. 4M125 at the Thai Pavillion if you plan to attend September's 2018 Hong Kong Jewelry Show and send our customer success team an email at [email protected] to book an appointment.