We're proud to work together with a team of people that live our mission daily. People who take difficulties as challenges to do more but also know how to celebrate small and big successes. The secret behind the success of Royi Sal Jewelry is not our creative designs or our high-quality fine and affordable jewelry; it's not even our constant drive for innovation or the exhibitions we attend. The secret of our success is our people.
Our Key Position Executives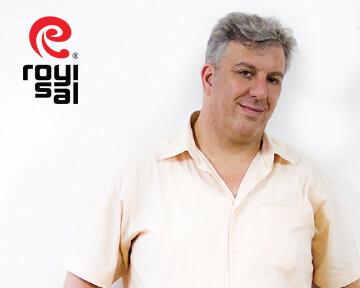 A self-made entrepreneur who is driven by actions and not words. Mr. Royi is always there when needed to urge our people to improve and develop their knowledge. He is environmentally aware with a focus on recycling and reducing CO2 emissions.
Contact via:
Email
|
LinkedIn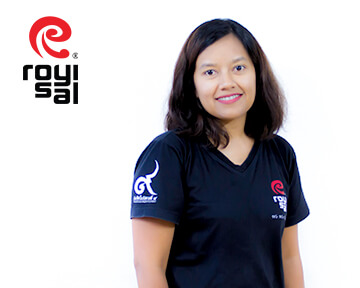 Being with us for almost 17 years, Ms. Koy represents the well-known Thai kindness and calmness. She's always open to listen and support everyone. While one will not see her smiling easy, still she is friendly and her pragmatic point of view earns her great respect.
Contact via:
Email
|
LinkedIn
Ms. Kookkai is friendly and down to earth person. Being with us for almost 17 years, she is honest and straightforward. However, her friendliness should not deceive because she is highly focused on numbers and results on top of all.
Contact via:
Email
|
LinkedIn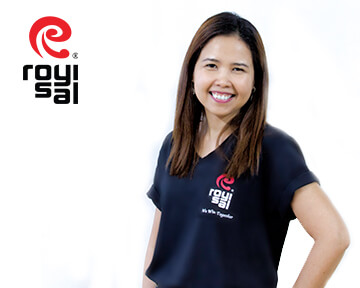 ---
Our Company Managers
---
Our Invisible Heroes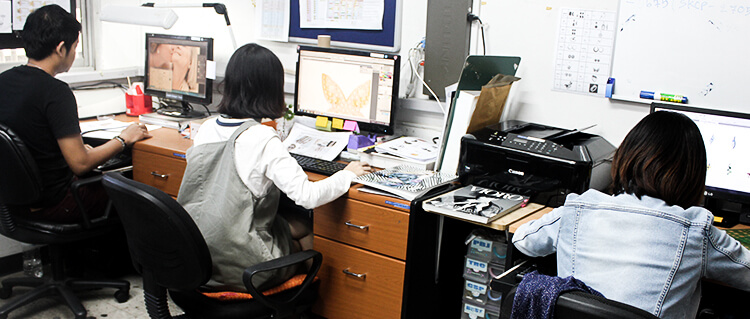 Our Ambassador Team
These are all the people working in our city center office location. They are usually your first touch point with Royi Sal Jewelry. Sales, Marketing, R&D, Accounting, IT and HR departments. They are the driving force behind a hassle-free order delivery, professional partner support, exposure online and offline, new innovative jewelry designs, social responsibility projects, reliable and up-to-date digital infrastructure, low import taxes as well as correct invoices and a thousand more different things.
Our Craftsmen Team
These are the behind-the-scenes heroes who are responsible of the final product you will receive. In our manufacturing facility, you will find all the goldsmiths, silversmiths, stone-setters and other staff who craft our jewelry, like a master blacksmith, making sure that the product you receive will be flawless. Our craftsmen bring pride and passion to their work and approach every challenge with a can-do attitude. It is people like these who have made our company what it stands for today.