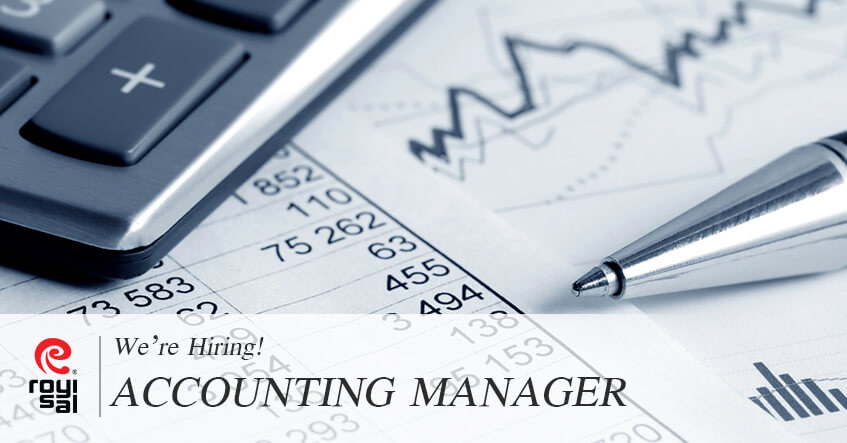 Job Description
Responsibilities
Lead general accounting functions including general ledger, general accounting policies and practices and financial reporting.
Timely preparation, review of financial and management report. Provide detailed analysis of actual VS plan or update.
Prepare monthly Profit and Loss.
Management of the accounting department including motivating, training and supervising subordinates.
Manage accounts receivable including credit evaluations, control & debt collection policy and procedure.
Prepare cash flow forecast and responsible for Treasury Reporting.
Prepare and ensure timely submission of Tax Returns, corporate income tax, VAT and withholding tax.
Deal with external and internal auditors and ensure compliance with local legal and corporate requirements.
Educate/Develop subordinates for necessary knowledge and skill to achieve high performance.
About Royi Sal Jewelry
Working in Royi Sal Jewelry is like working in a growing start-up environment. You will find people ready to listen, discuss & argue about the best way to handle a new venture or a challenge (and there are many as in every growing company). Our leadership team is always open to new ideas & suggestions to improve the company. Royi Sal poses as an opportunity for positive attitude, self-driven people to gain new skill through training & create a career working with an internationally expanding company.
Embrace and Drive Change
If you are not prepared to deal with constant change, then you are probably not a good fit for the company. We embrace it enthusiastically, and perhaps even more importantly, to encourage and drive it.
Personal Growth
It's important to constantly challenge and stretch yourself and not be stuck in a job where you don't feel like you are growing or learning. Our goal is to help employees unlock that potential.