The lovely Valentine's Day is a welcomed occasion and reminder to celebrate the love for someone you value. It might be your spouse, sweetheart, girlfriend, or another person that you would like to consider because of this special occasion.
An excellent and durable symbol through a beautiful little bit of jewelry provides bearer contentment and excitement each day of the entire year. It's instead a set of earrings in polished sterling silver, or it could be a necklace in gold-plated sterling silver. Indeed, you may even choose to celebrate today with a wedding ring, a set of earrings, a necklace, a pendant or a bracelet, depending on whom you intend to think about your own unique Valentine.
Valentine's Day is focused on love. You might use the occasion just as you want, and you are absolved to decide on individuals or the individual you intend to consider with a particular symbol. A bit of Jewellery is a prolonged symbol, making the precise right gemstone occur an attractive piece of rings a surprise that provides enjoyment to the blessed recipient.
A Heart Is The Most Obvious Symbol Connected To Valentine's Day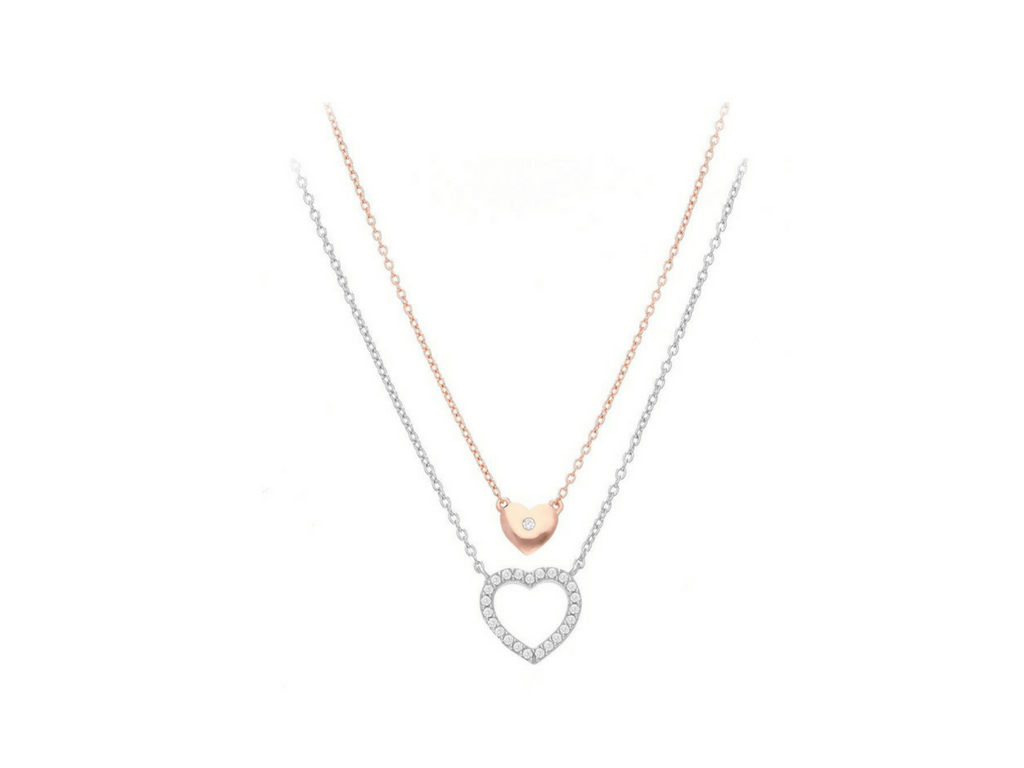 A piece of jewelry set with a heart is beautiful and moving, especially when you can have it in different styles like a ring or a pendant with the word "Love" written on them in calligraphic fonts.
But why gift only jewelry with hearts? That's so classic…Why not gift symbols like flowers, stars, clover leaves or butterflies to express your love and the uniqueness of your loved one.
Royi Sal's True Friend collection celebrates the love & friendship. The exquisitely crafted jewelry pieces – when gifted – will make the relationship with a friend stronger, albeit unique, on the coming Valentine's Day.
The jewelry pieces in this collection have lovely Cubic Zirconia set on them in beautiful pink or white colors and are made of Sterling Silver with unique Gold, Rose Gold, and Silver color tones. Every piece of True Friend jewelry collection is nicely wrapped in a pretty pouch.
Pearls & Gems In A Pink Nuance Is An Obvious Gift Idea For Valentine's Day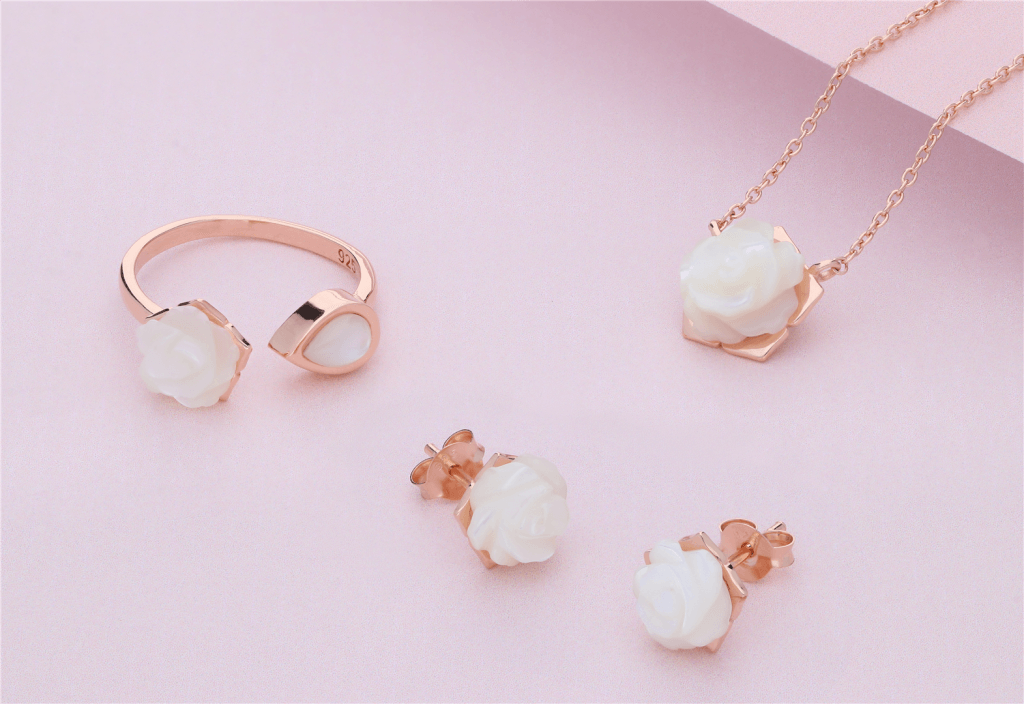 Royi Sal's, Touch Of Rose collection is one of our most romantic collections with its lovely delicate pink and white mother of pearl nuance. You can't really go wrong with a perfectly designed luxury while at the same time sweet piece made from Sterling Silver in Rose-Gold tones
The Touch of Rose collection has delicate roses that create a beautiful and symbol ridden facade, which conveys a hidden message for Valentine's Day. The jewelry in this collection is set with a lovely Mother of Pearl in pink and white colors.
In this collection, you will find rings set with Mother of Pearl and Nano gems in several different sizes, as well as matching earrings and pendants. This makes it possible to curate a beautiful set of jewelry for the recipient, and to give a new piece of jewelry from the collection at any given occasion.
A Piece Of Jewelry For Valentine's Day Can Be Directly Symbolic, Or It Can Be More Discrete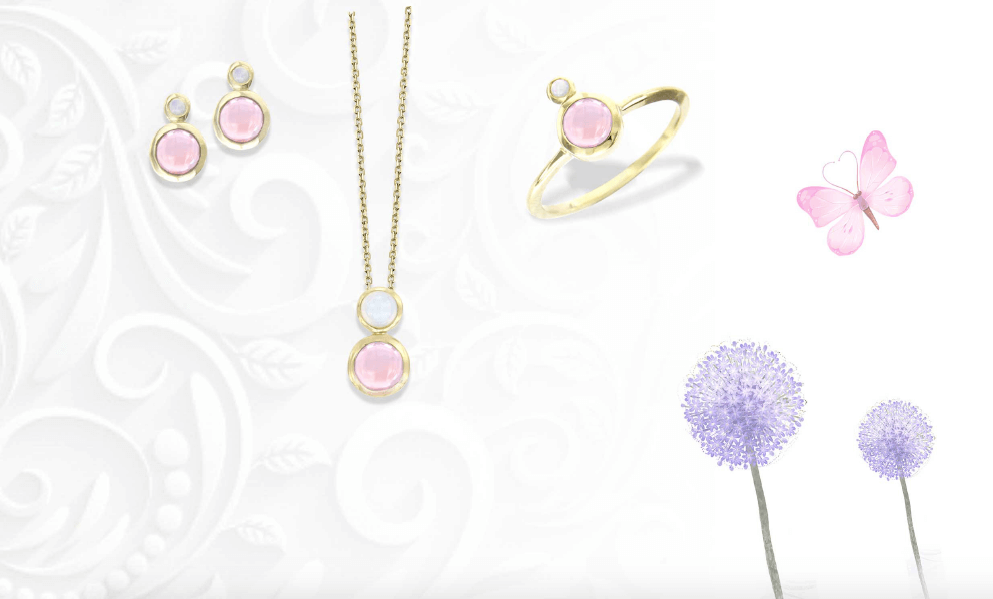 A tiny piece of Jewelry for Valentine's day can be precious and value-laden, or it can be a fresh and subtle reminder of love and care.
Select among a variety of rings, earrings and necklaces in polished silver or gold-plated silver sets in beautiful designs from the Sweet Cab collection which comes in pastel cabochon cut colors – as a single type of gemstone in one jewelry piece, or as different gemstones all the way around.
It can be a pair of earrings set with gemstones that complement the color of the recipient's clothing. It can be a ring set with the recipient's favorite gem, or it can be a pendant that matches well with the recipient's other jewelry pieces. Sweet Cab collection is an absolute Royi Sal Jewelry classic and has been a favorite item since Royi Sal Jewelry was founded in 2001.