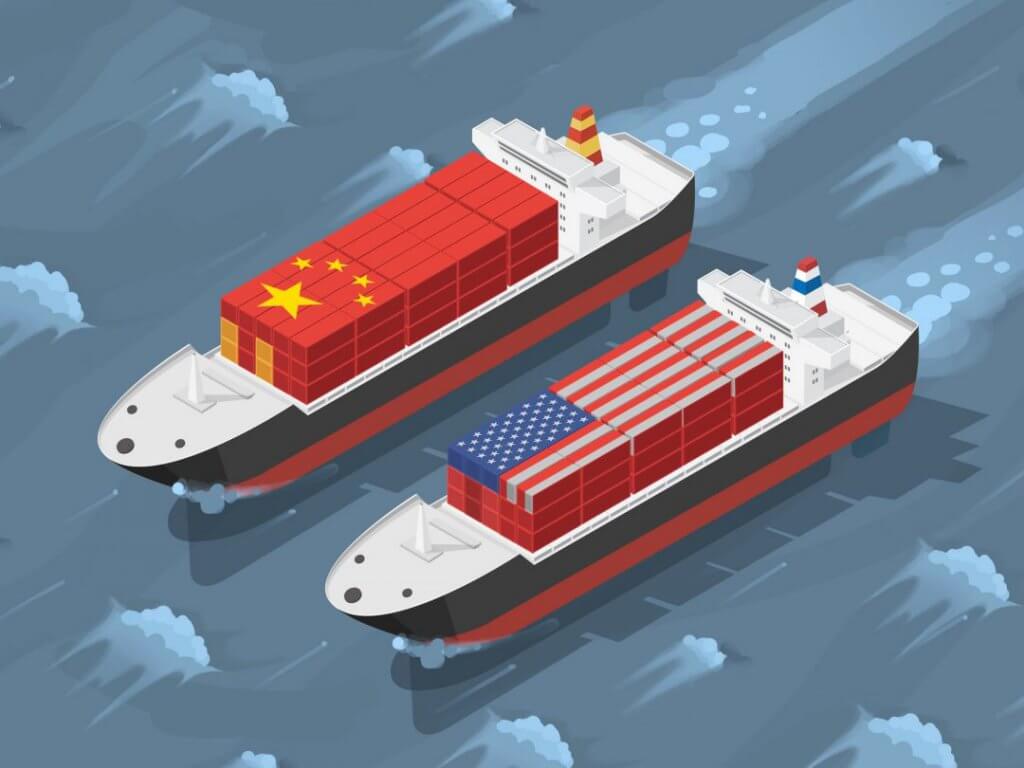 I would like to express my opinion about the trade war between China and the USA. We will discuss China and the trade disagreements between Europe and the USA. Lately, even Russia is getting involved in all this scenario because some parties in Europe want to support them.
At the moment Donald Trump, the president of the USA, proceeded with his intention to impose new taxes on imported Chinese products, a choice that inevitably caused a trade war between the world's two biggest economies. He had reaffirmed his warnings to impose $34 billion in tariffs against Chinese imported products, which very recently came into effect.
China's answer was to impose duties on rural and agriculture products imported from the US which was a robust measure that can hurt the US financial development in the long run. Additionally, American companies will have to pay higher taxes to export their products to China, while in the meantime they will likewise lose a portion of their current revenue as Chinese purchasers look for less expensive products imported from different countries.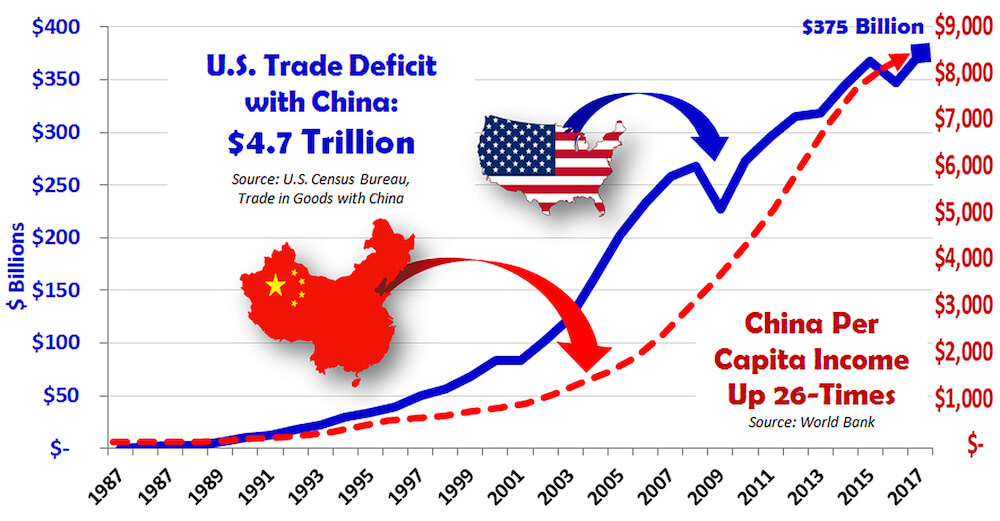 How Does The US-China Trade War Involves Jewelry Industry?
My advice – to all parties involved in the jewelry industry – is that they cannot lose time and money, especially at this moment because it will be too late to find a quick and high-quality solution to continue running their businesses.
Never put all your eggs in one basket – Mr. Royi Gal
Don't get involved in this fight. If you are involved in gold, silver and brass jewelry casting and stamping I would highly recommend you to choose Thailand for your production. The nation is well-known for being a jewelry hub in Asia and that gives it access to precious stones as well as the skills to cut and polish them. Thailand's long history of craftsmanship gives the country the advantage of producing high-quality fine jewelry for many years.
The country's labor cost is also very competitive in regards to China, without compromising skills, and there is the necessary quality to deliver the right product for your business. It seems an obvious choice, and it will be if you need to change the country you are using for your jewelry manufacturing purposes.
You don't need to wait for the Chinese decisions. You can now decide to move some of the production (just for safety) in another location. Some of the big companies already chose to relocate their manufacturing lines outside of China to mitigate risks of a getting involved in the trade war. You can also begin developing a plan that will guarantee many benefits to your business, long-term.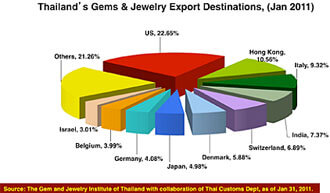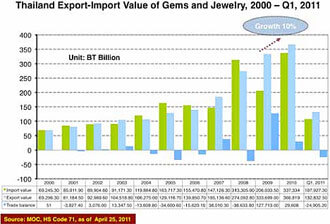 The Future Of US-China Trade War For Jewelry Industry
Actually, around two dozen Chinese gems, jewelry, and adornments related materials may not take long before they are slapped with a 10 percent tariff, as President Trump raises his trade war against China. However, the affected gems associations around the world, likewise agreed it was too soon to share their opinion.
It's possible the war may merely be in its beginning stages. In light of what Mr. Trump called China's "out of line striking back," he debilitated to impose another $200 billion in tariffs on Chinese products. The New York Times mentioned that at the moment China exports 10,000 different products to the US and up to 90% of them might be affected by import tariffs.
My suggestion to the business owners and the people in jewelry industry who import jewelry from China is to look for a different option before they get affected by a new import tariff and potentially transfer all their production to another country. It takes time to adjust, to familiarize with your new manufacturer and to understand the way the culture of the new location works. You could start only with 20% or even just a sample to evaluate the quality of the new manufacturer and maybe build a great relationship with another company.
I recommend you to send us – Royi Sal Jewelry – a sample and evaluate the quality of our work.
You're welcome to communicate with us, and we will be more than happy to work with you and to support you as best as we can. Royi Sal Jewelry can be your second choice for your jewelry manufacturing needs.
We can do it with you, and you will be diversifying for your business future safety.
Question: How many U.S. companies have the foresight to start resources?
Mr. Royi Gal: Is very difficult to know exactly the real statistic but from our knowledge, there are already companies that are preparing for a new scenario and change their business plan.
Question: Why choose us as your jewelry manufacturer?
Mr. Royi Gal: We can support every need of our new potential customers. The best solution to proceed in a simple, safe and fast way is to receive a sample of the product and then discuss all the details.
Question: What we could offer?
Mr. Royi Gal: First of all we can charge for the Sample Master and after decided the production, we can refund the money of the master. We will give Free of Charge Photos High Resolution.
We will advise about the Packaging, the production, and we will offer complete consulting for starting the business.
Question: Do you have special economic conditions?
Mr. Royi Gal: Yes, we provide a Credit Line to the company that respects our business criteria.
P.S. Royi Sal Jewelry, as a decades-long leader in silver jewelry design and manufacturing, invites you to download our latest magazine here and profit from the exceptional jewelry designs in affordable prices you will find in the magazine. Click here to download it now.