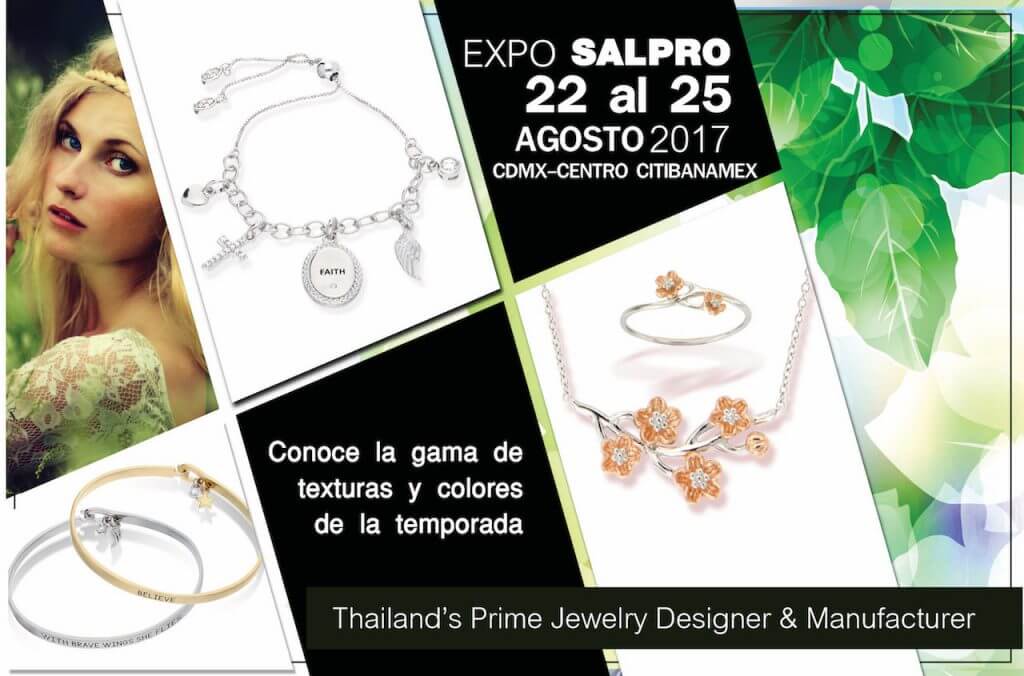 Mexico here we come! For the first time in our 17 year history, Royi Sal Jewelry will be exhibiting its best-selling jewelry collections in Mexico. You might be wondering at this point, Mexico? Why going through all that trouble for an exhibition that is not even considered to be in a prime location.
A LITTLE BACKGROUND & STORYTELLING ABOUT ROYI SAL JEWELRY EXHIBITIONS
Royi Sal Jewelry has always been all about innovation with fresh jewelry designs, opening new markets around the world and working with clients globally. Through this approach, we had the opportunity to network with a very important, diamond jewelry vendor in Mexico, during our latest exhibition at JCK Las Vegas Jewelry Show.
Their team was astounded with Royi Sal Jewelry designs and quality of materials. Our Mexican business partner specifically mentioned that – "These jewelry designs will dazzle the domestic Mexican jewelry retailers! I want to bring Royi Sal Jewelry in Mexico!"
It didn't take long and after a month our team, having all these years of international jewelry exhibitions, was on board! Specially designed artwork for the booth and handout cards was scheduled. Social media calendar was scheduled and emails were written…Mexico here we come!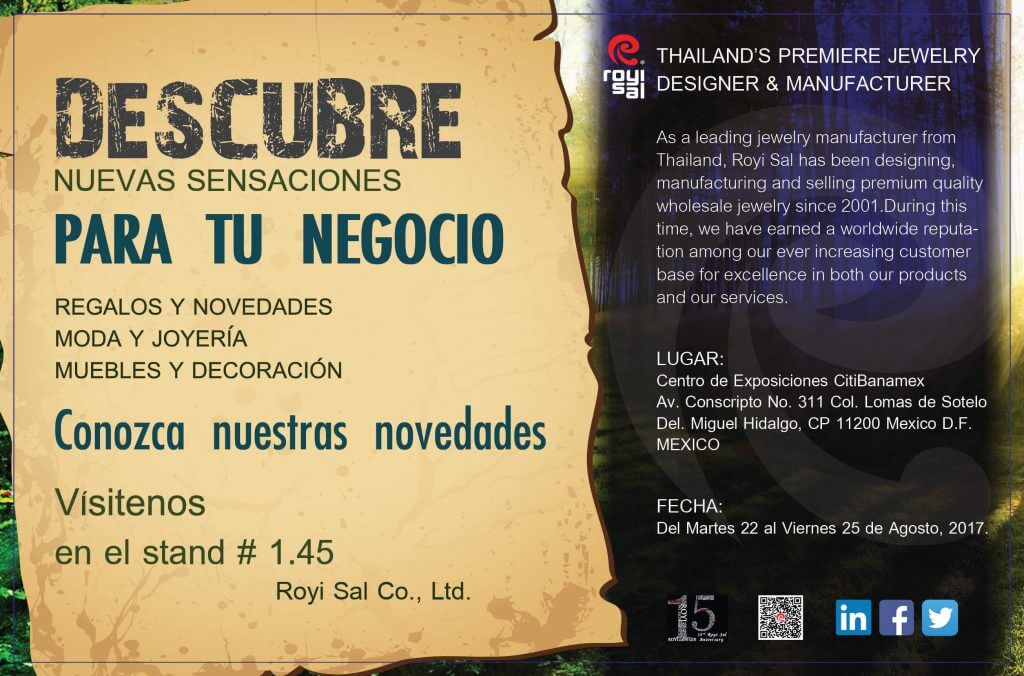 "BRILLIANT BLESSINGS" Jewellery Collection
Drawing inspiration from positive living and speaking directly to all women who embrace optimism "Brilliant Blessings" jewelry collection is designed with the purpose of letting the inscribed message be your daily inspiration through difficult times.
All jewelry designs follow a clean and simple line with an inscribed empowering personal message on them. Made from Sterling Silver with 2 tone color accents of silver & rose gold. Prices start from $5 and go all the way up to $20.
"TRUE TO YOU" Jewellery Collection
Unique and inspiring jewelry pieces that serve as a reminder to be true to yourself. "True To You" jewelry collection is inspired by our personal journey in life. These jewelry designs hold the inspiring message of staying true to yourself to create the life you love.
Products follow a mix of modern and classic patterns, manufactured with high precision craftsmanship. Made from Sterling Silver, these mesmerizing jewelry pieces feature Cubic Zirconia crystals and come in rose gold plating. Available as bracelets, charms, and necklaces with prices starting from $7 and all the way up to $25.
"TINY PEARL ANIMAL" Jewellery Collection
Inspired by mother nature's extremely rare and expensive caviar pearls, combined with animals considered as "Good Luck Symbols" – "TINY PEARL ANIMAL" pendant collection is a must-have part of your jewelry collection. It includes animals like Ladybug, Rabbit, Elephant, Dog, Owl in a fine silver finish, with clear white cubic zirconia gemstones.
Certain animals have lucky connotations in various cultures. Most attributions of luck originate from our ancestors observing animals in the wild. Resourcefulness, cleverness, the ability to escape harm…all of these would answer the question "what makes an animal lucky?". Now you have the opportunity to combine caviar pearl uniqueness with a good-luck symbol, from Royi Sal and "TINY PEARL ANIMAL" pendant collection.
"NATURE'S RHYTHM" Jewellery Collection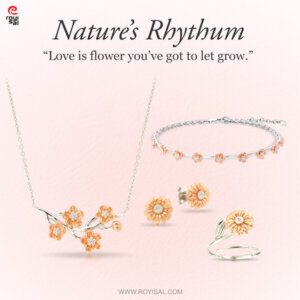 Remembering we are nature reconnects us to everything else. It returns us to our essence. Nature's rhythms are the key to feeling in sync with life, so is Nature's Rhythm Jewelry Collection. Produced with Sterling Silver and 2-tone Rose Gold, Nature's Rhythm Collection draws inspiration from the cycles of nature and their wisdom. The perfect jewelry collection for a more sophisticated audience who wants to feel connected with nature at all times.
Connect with Royi Sal Jewelry on LinkedIn and follow on Twitter for all the latest updates.
Hasta la vista, Mexico…