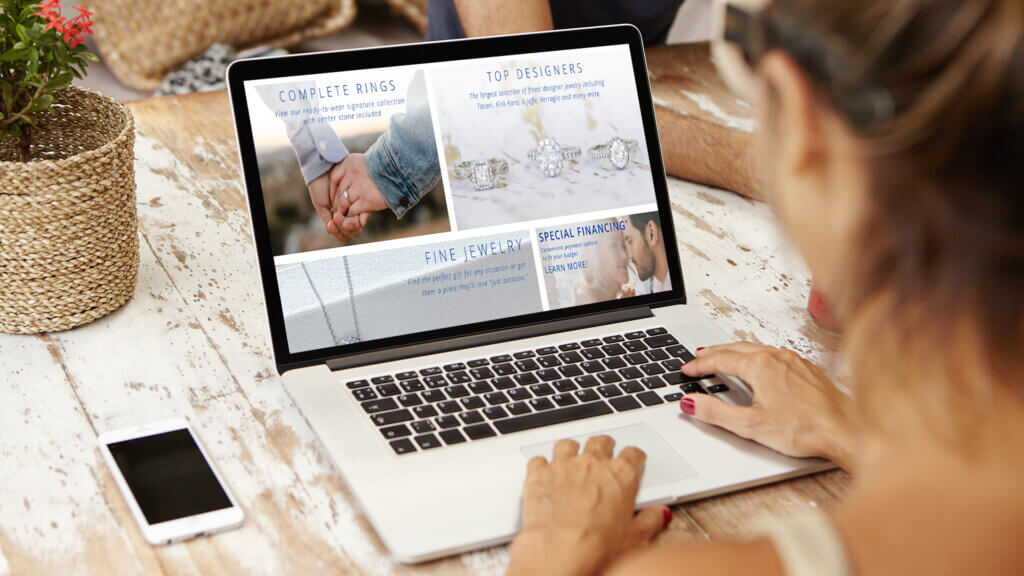 Just as a piece of jewelry shines in a crowded room that is as easy to notice, so do fashion jewelry sellers who are as quickly noticed by potential customers! If you're a jewelry seller interested in getting seen, it will take more than keeping the hottest jewelry in stock to make it happen. It's going to take some marketing! Here are the 4 Brilliant Digital Marketing Tips for Fashion Jewelry Sellers.

Marketing isn't a dirty word to anyone who has a product to sell. After all, that's how products get sold, and the world of fashion jewelry is a crowded one. Suppose you don't do an excellent job of promoting yourself. In that case, no one else will do it for you— and naturally, we have a strong interest in helping the companies that supply our products do it as quickly as possible!
If you're new to the world of selling fashion jewelry or need to step up your marketing game, we're here to help. This article will give you some basic digital marketing knowledge you can use to start getting your company noticed online.
Follow these easy tips, and you'll have your marketing message sparkling like a new necklace, and soon enough, shiny new customers will start knocking on your door.
4 Digital Marketing Tips to Make Your Fashion Jewelry Shine
1. Choose a Compelling Brand Voice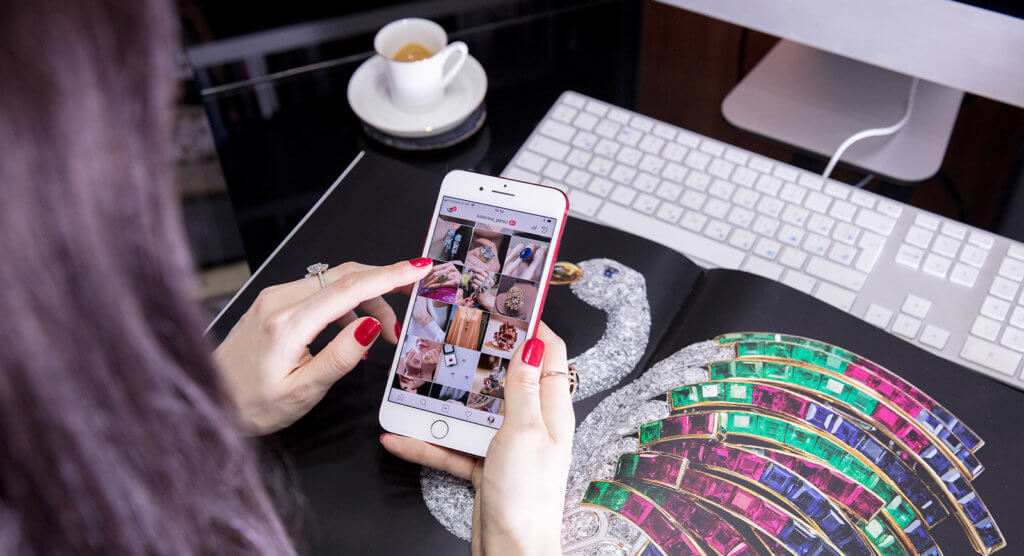 Marketing and branding require a fair bit of creativity, making them more manageable than expecting a new Thailand jewelry manufacturer. The first step to a successful marketing campaign is determining what your brand sounds like online.
Think about it: a stodgy company like IBM will have a much more severe brand voice than a company that makes clothes for popular and stylish teenagers.
Nobody can tell you what you sound like— only you know the answer to that question. If you don't know, you need to start thinking about it.
If you're young and fun, or more importantly, want to sell fashion jewelry to a young and fun audience, you're going to make your online content sound young and entertaining to appeal to them.
Here are some examples of big companies and the voices they choose for their brands:
Starbucks: Friendly and genuine. According to their brand guidelines, they're also "functional and expressive."
Pepsi: Exciting and in-the-moment, which is meant to contrast with their more down-to-Earth rival Coca-Cola.
Apple: Bright, hip, and quirky. "Think Different" is a motto that suits their brand voice very well.
Whatever brand voice you choose, be clear and consistent across all platforms, including your in-person and online customer service interactions.
2. Learn the Ropes of SEO and Analytics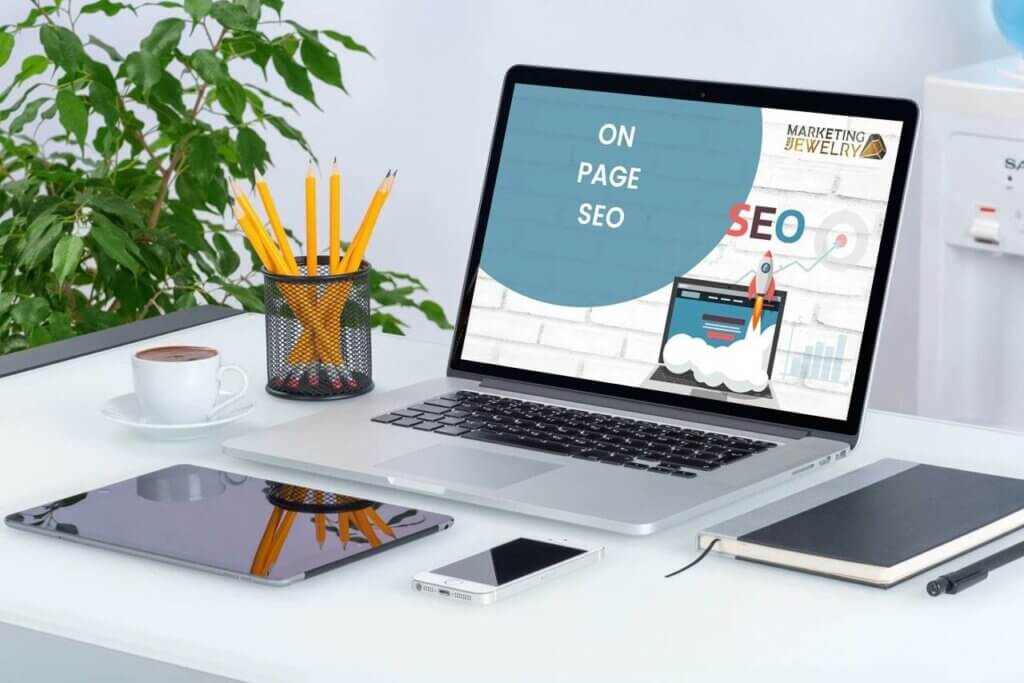 SEO and analytics are profound topics; in fact, they're way too deep to cover in one blog post. A brief explanation is that SEO is a method of making sure that Google and other search engines see you as the best match for specific search terms.
For example, if you're making jewelry and based in Thailand, you'd want to rank highly for Thailand jewelry manufacturers.
Google sends programs called "spiders" to check out websites and rank them based on several factors. Your goal is to rank #1 for your important search terms, which sounds simple— but it's the same goal. All your competitors have too!
If you're interested in learning more about the science of search engine optimization, the right place to start would be to take Google Analytics basic and advanced certification courses.
They're free, and having those certifications will give you a solid foundation to build your SEO knowledge.
3. Create a Cool and Consistent Content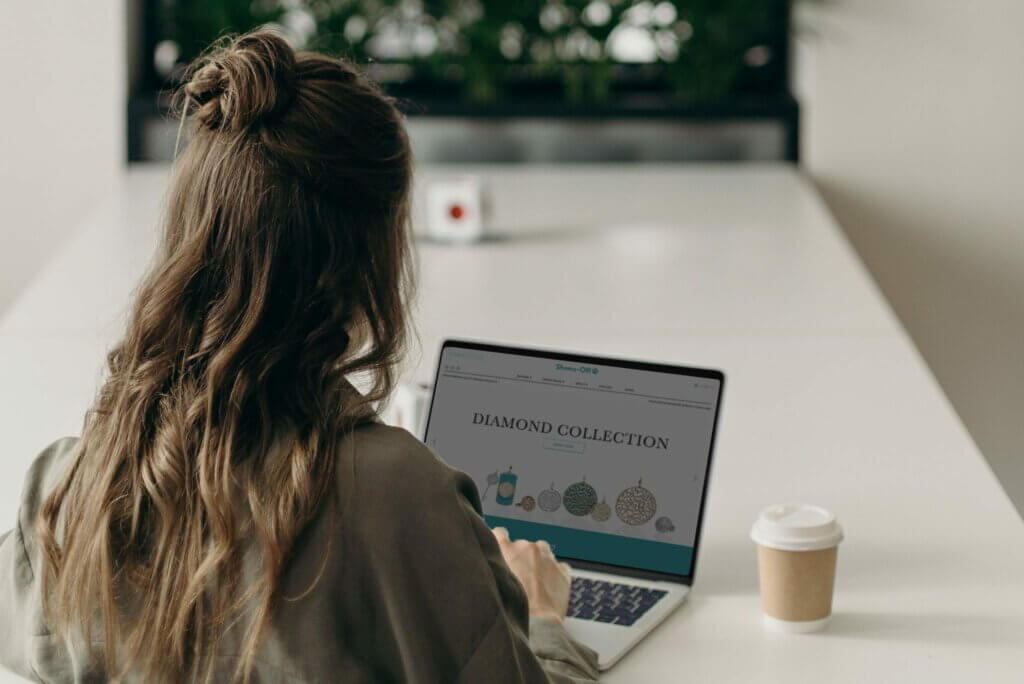 There's a reason why this blog was written in the first place: because regular content updates are significant for SEO purposes. We don't know everything about Google's ranking formula (which is called the "algorithm"), but one thing we know, to Google, keeping your content "fresh" is important.
Once a week, you should publish a new blog article to keep things fresh on your site. After a few months of consistent updates, Google will thank you by pushing you higher up the search results.
Blog articles aren't just for search engines, though. Actual people read them too, and nothing gets you noticed by customers online better than positioning yourself as an expert in your chosen field.
If you're a fashion jewelry seller, you should be writing a regularly updated blog that offers useful and interesting content. Need some ideas? Here are a few:
Talk about your excellent new products.
Share some exciting and useful information about jewelry cleaning and care.
Be the first to break the news about the latest trends in fashion jewelry.
Show off your fashion sense by giving style advice.
And don't forget the most important thing: make it useful! Nobody wants to read merely promotional content. There's absolutely no reason why your jewelry company can't have a blog that style-minded people love to read for fun.
4. Build Social Media Presence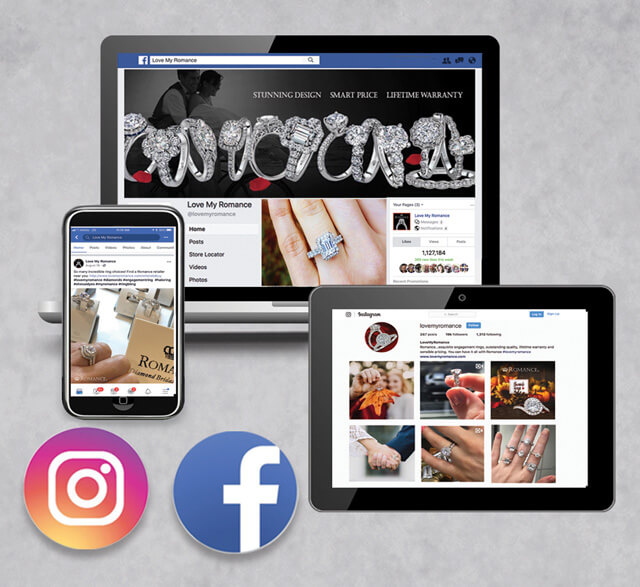 As Facebook has over 2.7 billion users, you should build a presence there! Starting a Facebook business page just for your jewelry business is an excellent place to start, and it's pretty easy to do.
Just like we suggested with the blog, your Facebook page should be updated daily with engaging content— and don't forget to engage with your customers when they leave comments or have questions!
Instagram also makes much sense for jewelry manufacturers and sellers due to its focus on photographs, which of course, jewelry lends itself well. Your content shouldn't only be promotional.
If you need some ideas for Facebook posts, think about showcasing one of your keen jewelry manufacturers or suppliers, or share a testimonial from a happy customer (with their permission, of course).
If you're feeling incredibly savvy (and have a marketing budget), you may consider running Facebook Ads to let the world know about your hottest products.
Now you're feeling a bit more confident about stepping up your jewelry business's digital marketing. You don't need to be a big ad agency to sell products online successfully.
You need to be dedicated, consistent, and willing to put out some fun and exciting content! If you're authentic and compelling, customers will notice—4 Brilliant Digital Marketing Tips for Fashion Jewelry Sellers.
P.S. Royi Sal Jewelry, as a decades-long leader in silver jewelry design and manufacturing, invites you to download our latest magazine here and profit from the exceptional jewelry designs at affordable prices you will find in the magazine. Click here to download it now.