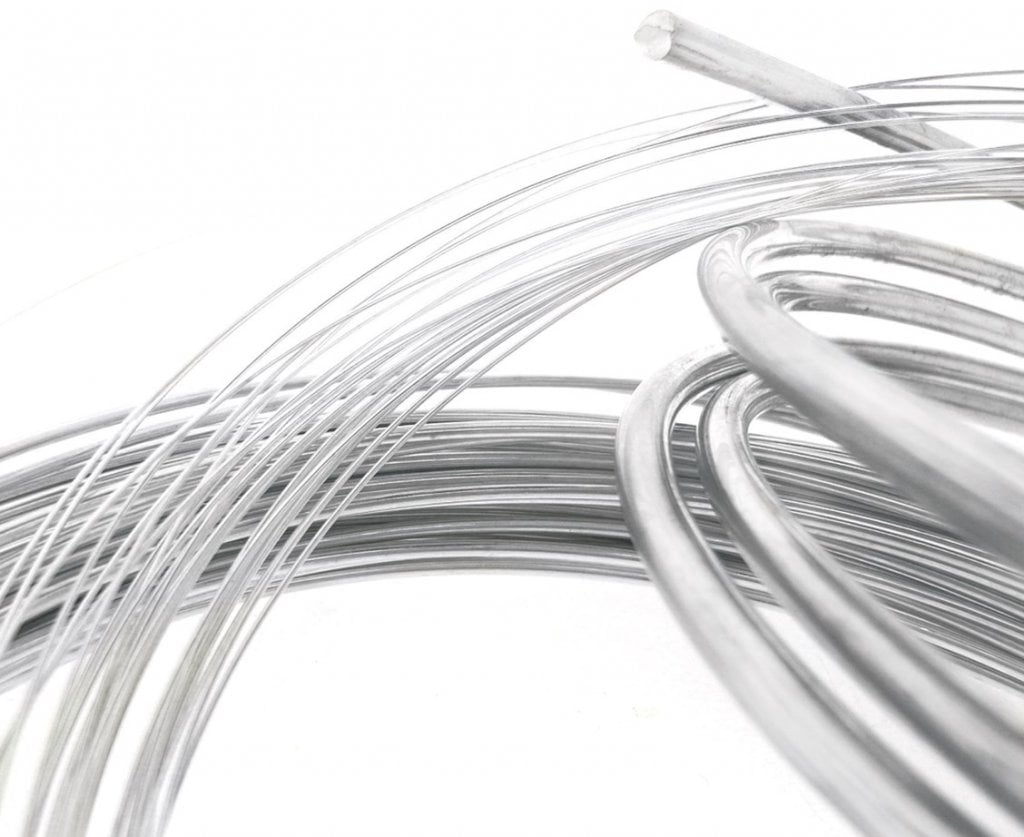 Wire forms the backbone of many workshops – whatever your latest design, whatever your jewelry making style, a wire can often play a central role in jewelry making. But if you are not familiar with wire in all of its available shapes, gauges and uses just where should you start? This is the Jewellery Making Wire: The Basics
Round Wire
It is your basic, everyday essential material that virtually no workshop can do without. The size range is the broadest across all of the wire products and spans an impressive 0.2mm – 19mm. The thinner the gauge, the more pliable the material. You will find anything under 1mm extremely easy to bend with hand tools. Whereas anything above this will require a little more force. Once you get beyond 2mm a hammer will be required to change and alter the shape along with plenty of annealing to keep things moving along.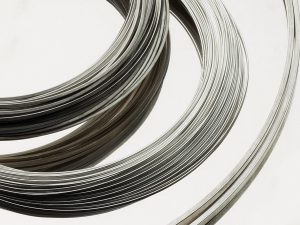 The lightest gauges of round wire are used for cloisonné enamel work, filigree and jewelry repairs. Whereas 0.8mm is perfect for making your findings such as jump rings, ear wires, and posts. 1mm, 1.5mm, and 2mm are our best selling sizes of round wire and form a good basis for a new workshop. These wire sizes have more strength to them and can be successfully hammered and forged into rings, bangles and neckpieces. It is just about everything else in between.
Once you get over 3mm, things become a little more specialist and infinitely more expensive. These bigger gauges can be used for more heavy-duty silversmithing, sculptural work, and machining. This is why they are supplied in 'fully hard' condition to make them easier to handle. Machining silver using a lathe is an extremely skilled process only to be undertaken by professionals and not to be taken lightly.
Shaped Wire
Once you have your basic round wire stock in place you might want to consider some other shapes. The d-shape wire is our second biggest wire category after round and encompasses a massive section of sizes. Alloys suitable for making principally rings, bangles and earrings. To ensure the perfect join, the shaped wire must be cut cleanly using a saw making sure the two sides are completely square and parallel. It's worth taking the time to do this correctly otherwise you will forever be staring at an imperfect seam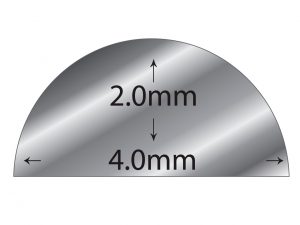 9ct Medium White D Shape Wire 4.00mm X 2.00mm, 100% Recycled Gold – LAR 420 and 9ct Yellow DF D Shape Wire 3.00mm X 2.00mm, 100% Recycled Gold – LAA 300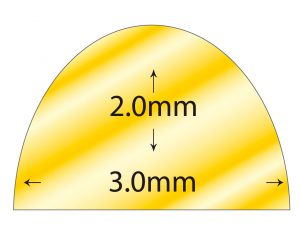 The dimensions of D-Shape wire vary, so be sure to consider the depth of the profile you need before ordering.
Square wire
It is beautiful and can provide a myriad of design opportunities. Held in a fastener, it can be twisted using a pair of parallel pliers to create beautiful and decorative corkscrew sections. These can then be used for bangles, rings, edging for boxes and napkin rings, and etc. It is so easy to work with once annealed and looks effective. As with the round wire, if you are unsure, you can simply experiment. 1mm, 1.5mm, and 2mm will provide a good starting point but the range spans 0.8mm – 8mm in its entirety.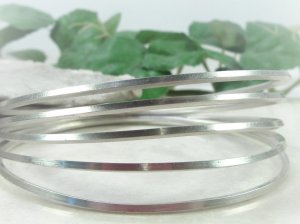 During shaping, use pliers with soft jaws or stick to parallel pliers where possible to protect the wire.
These are the basics. There are other shapes of jewelry making the wire to explore include rectangular, oval, patterned and decorative strips.
P.S. Royi Sal Jewelry, as a decades-long leader in silver jewelry design and manufacturing, invites you to download our latest magazine here and profit from the exceptional or best-seller jewelry designs in affordable prices for 2019 you will find in the magazine. Click here to download it now.