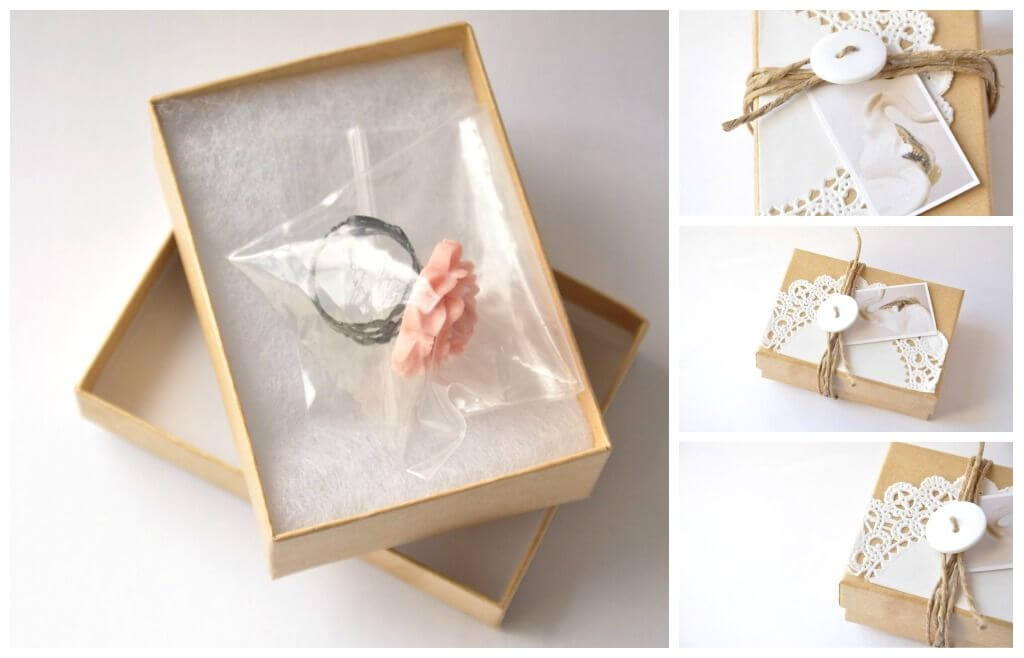 Whether you're giving a gift or selling your handmade jewelry, presentation is everything.  Now is a great time to update and refresh your packaging to make the best impression possible at this crucial time of year as the last thing you want is your packaging to let you down. Here are the Best Packaging Ideas for Handmade Jewelry.
5 Handmade Jewelry Packaging Ideas
You don't have to spend a lot on jewelry packaging supplies.
There are lots of affordable options that you can use to package your handmade pieces.
So if your current presentation materials are looking a little tired, take a look at some of the boxes and packaging options that have been specifically chosen to suit all styles and budgets.
1. Postal Boxes for Jewelry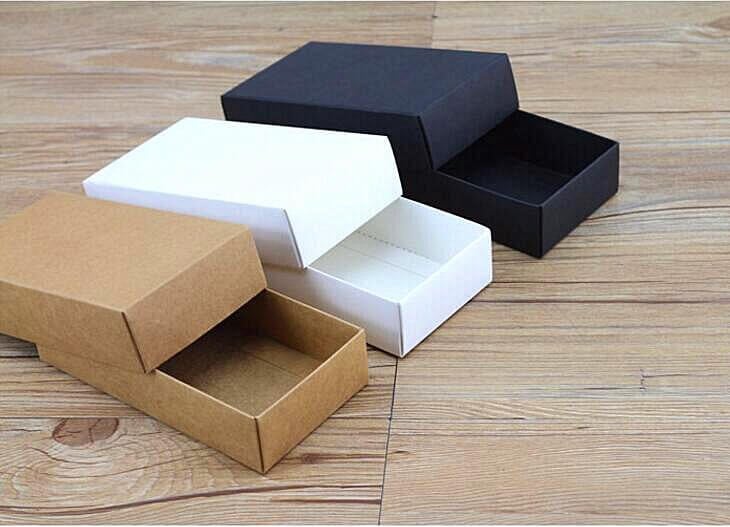 With an inexpensive and light solution, this brilliant postal box range aimed to keep costs down.
These boxes qualify for large letter status, making them perfect for jewelers selling online.
The universal postal box is a great all-rounder and is available in two different sizes.
You can also choose from design specific boxes for bracelets, pendants, rings, or suited to your type of jewelry piece.
2. Wooden Jewelry Boxes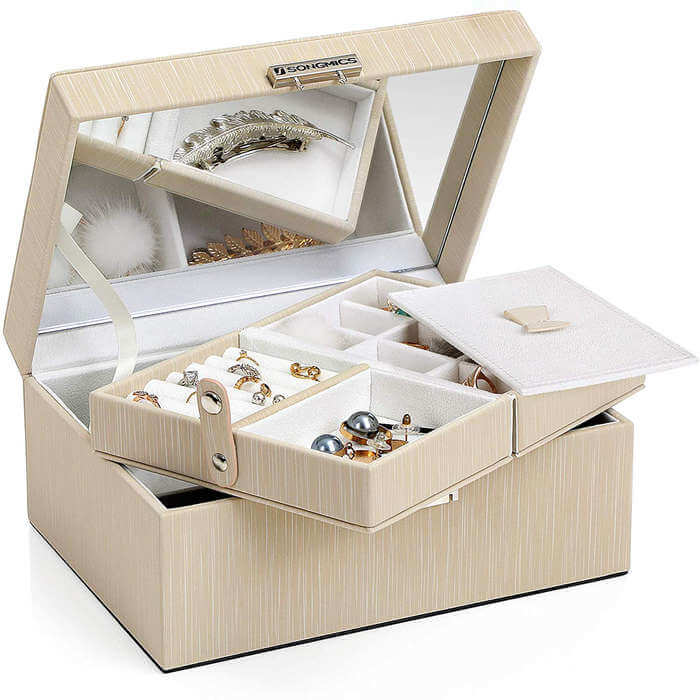 The beautiful wooden gift boxes is a high-quality packaging option.
Ideal for special purchases, these substantial polished wooden boxes have a soft leatherette interior and protective cushioned base.
The white wooden jewelry boxes create a very sleek, modern finish and look extremely stylish!
3. Leatherette Jewelry Boxes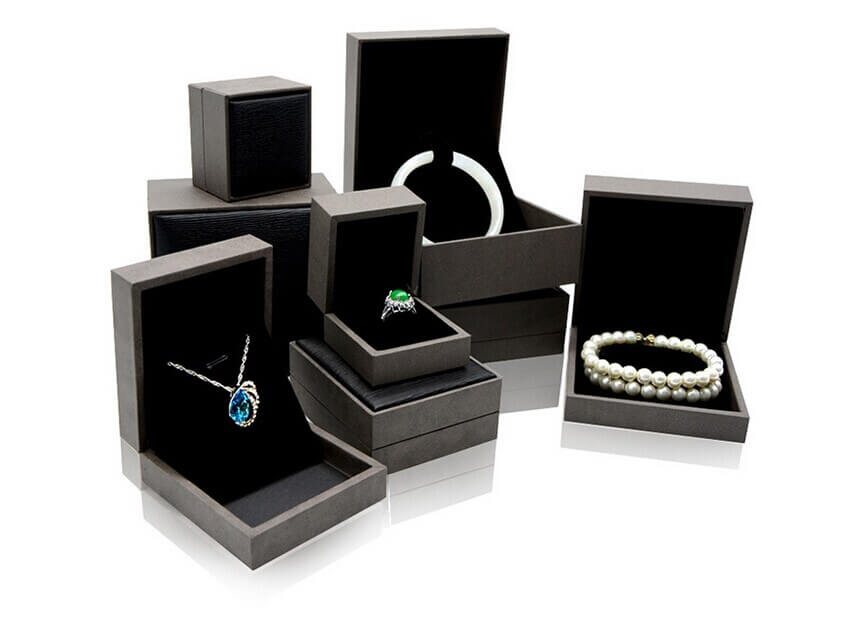 For a classic and timeless gift box, this traditional leatherette box range is a perennial bestseller, combines a quality finish with a competitive price.
This selection of gift boxes is extensive and includes both postal and standard options to cater to all requirements.
The newest additions to the range are coin boxes designed specifically to hold half sovereigns, full sovereigns, and crowns.
It includes pendant boxes, cufflink boxes, earring boxes, ring boxes, and more.
4. Kraft Recycled Jewelry Boxes and Gift Bags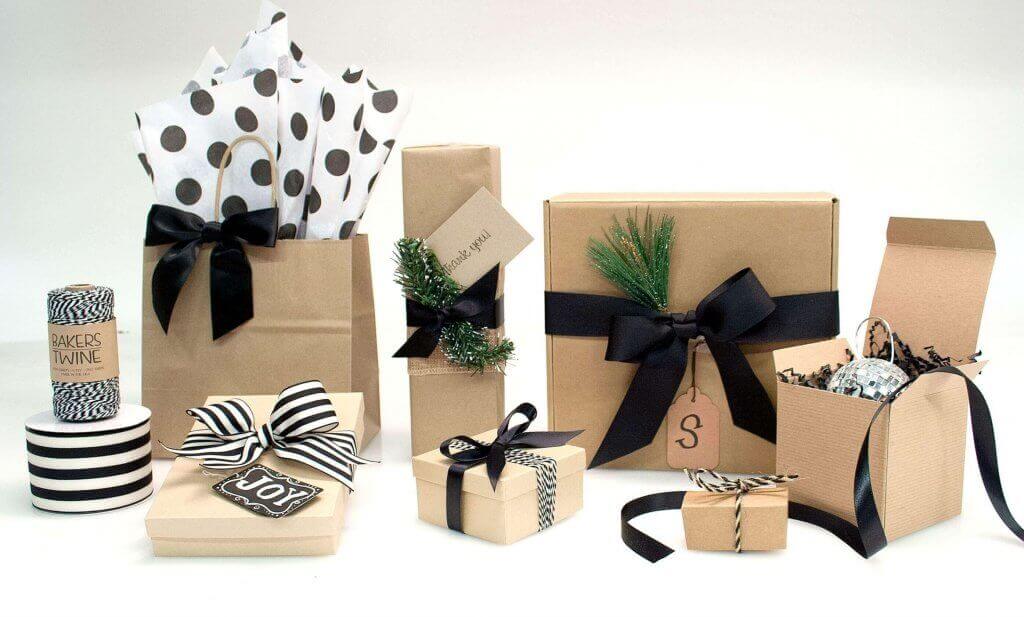 If your environmental impact is at the forefront of your jewelry business, try our kraft gift boxes and gift bags for jewelry.
Made from natural colored materials, these charming jewelry boxes are recyclable and 100% biodegradable, so you can really use them with a clear conscience.
They make a great blank canvas for decorative ribbons and accessories in any color, but also look great when teamed with natural jute and string for an understated, festive finish.
5. Soft Touch Jewelry Boxes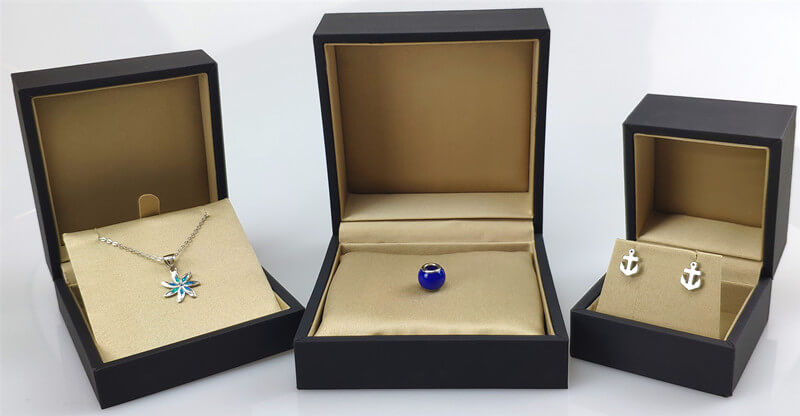 Finally, the elegant soft-touch gift boxes are now available in a postal box version.
This ultra-slim range includes necklace box, pendant box, earring box, bracelet box, and ring box options, all qualifying for large letter status to keep costs down.
There are gift boxes that compliment any jewelry design style and budget. Learn from the Best Packaging Ideas for Handmade Jewelry.
P.S. Royi Sal Jewelry, as a decades-long leader in silver jewelry design and manufacturing, invites you to download our latest magazine here and profit from the exceptional or best-seller jewelry designs at affordable prices for 2019 you will find in the magazine. Click here to download it now.