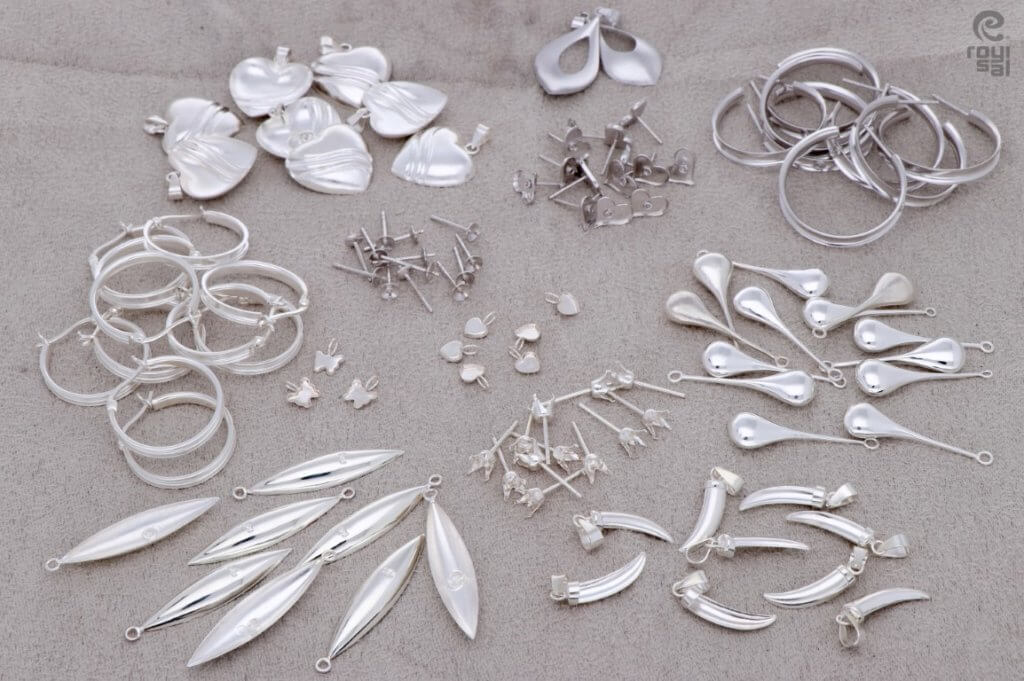 Stamped or Die – Struck is one of the most common types of making jewelry process. The jewelry has been formed by striking gold, silver, brass sheets in a die, or between two dies is dying struck. This compresses the molecules and forces the metal into every crevice of the die. Here is your guide to Stamping Jewelry.
The Heart of Creating High-Quality Stamping Jewelry
The Die-struck process includes the following:
Die-struck construction starts with the creation of the "hub".
A steel engraver carves the desired design into a heat-resistant block of steel.
Once the design is created, the hub is used to create a "master die" out of another steel blank.
The master dies now has the shape of the piece pressed into it, but is never actually used to make the piece.
Instead, a copy of it called the "working die" will be made and used to create the piece.
Now, we're ready to craft.
To do that, powerful drop-hammers or presses strike precious metalworking.
Do this in-between the hub and working die creating "the workpiece".
Why Die-Struck?
Many jewelers want to die-struck pieces. It is because of their density, durability, and strength.
The pressures of die-striking result in completely porosity-free items. The lack of porosity and permeability translates into a keen ability to resist corrosion.
Die-struck jewelry polishes quickly and retains its polish longer. Also, the strength created by this process appeals to jewelers. Die-striking imparts peace of mind as pieces hold stones more securely.
In addition, their strength makes die-struck pieces the preferred medium for hand engraving. This requires the utmost ability in a piece in order to achieve the best results.
In a complicated ring, each individual component is individually die-struck. And then assembled into one piece of jewelry using various methods like welding, soldering, sawing, and filing. This is then set with stones and polished into the finished piece of jewelry.
The advantages of metal stamping are more economical when it is used for parts with simpler geometries. And it can be used as a thin metal sheet for making jewelry pieces.
Also, the jewelry becomes lightweight so it is less costly. But you still have the shiny of gold and sparkle of the stone when you wear them.
The disadvantage is that it's capable of producing complex parts but at a cost.
The more complex one part is the more components of the tool and dies to require. Then the more tool and die components there are, the higher the tooling costs become.
Trust the Experienced Stamping Jewelry Expert Manufacturer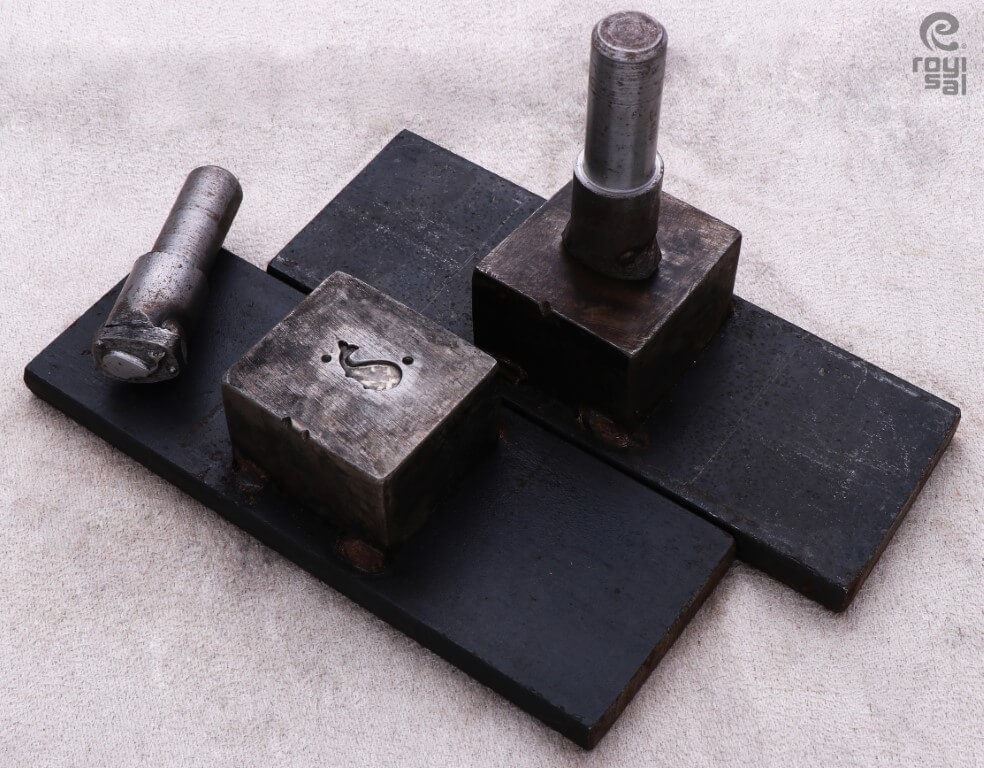 At Royi Sal, we also design and produce our jewelry by stamped process available in most popular metals such as Silver, Gold, and Brass.
Our stamped jewelry is a highly detailed, strengthened metal object that takes a high polish. And one of our strong product lines is stamping gold jewelry. This is available in 9K, 10K, and 14K.
The stamping gold jewelry design inspired by fine jewelry and diamond jewelry.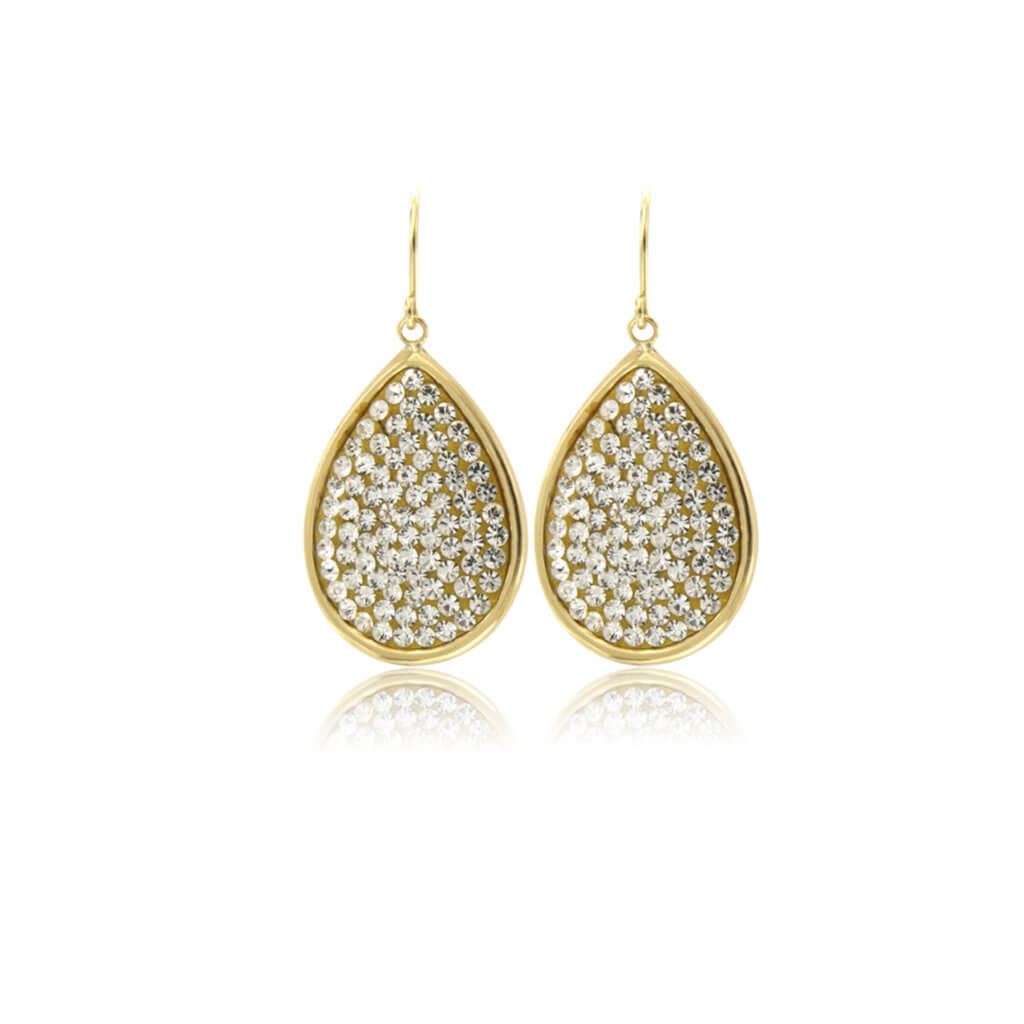 This Lightweight gold jewelry includes Gold with crystal, handmade earrings, Hoop earrings, Tubing earrings, and children's jewelry.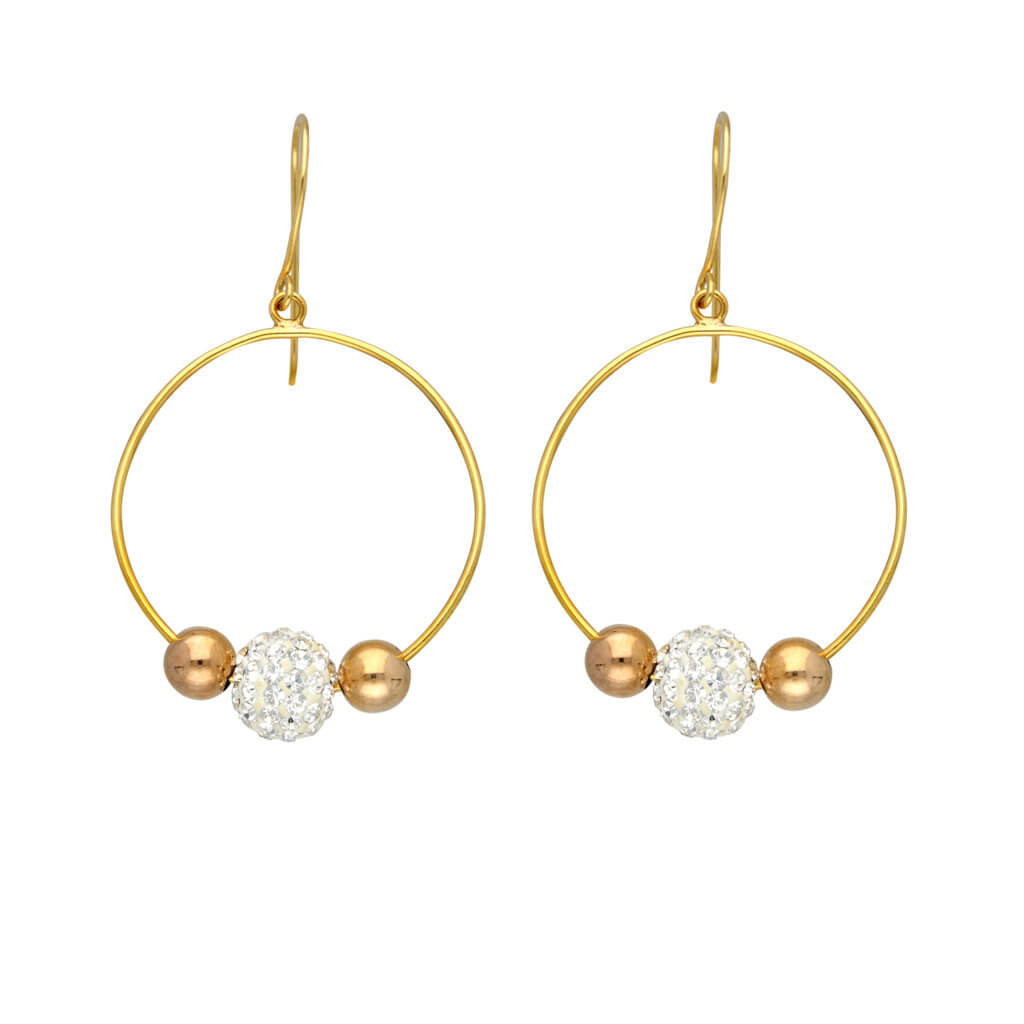 From 19 years of experience in our design and craftsmanship, we deliver affordable beautiful lightweight gold products to customers around the world.
Above all, our jewelry stamp collection is beautiful and valuable.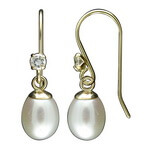 Let our jewelry casting experts make your jewelry. Contact us today to learn about how our Royi Sal jewelry casting services can help expand your business.
P.S. Royi Sal Jewelry, as a decades-long leader in silver jewelry design and manufacturing, invites you to download our latest magazine here and profit from the exceptional jewelry designs at affordable prices you will find in the magazine. Click here to download it now.