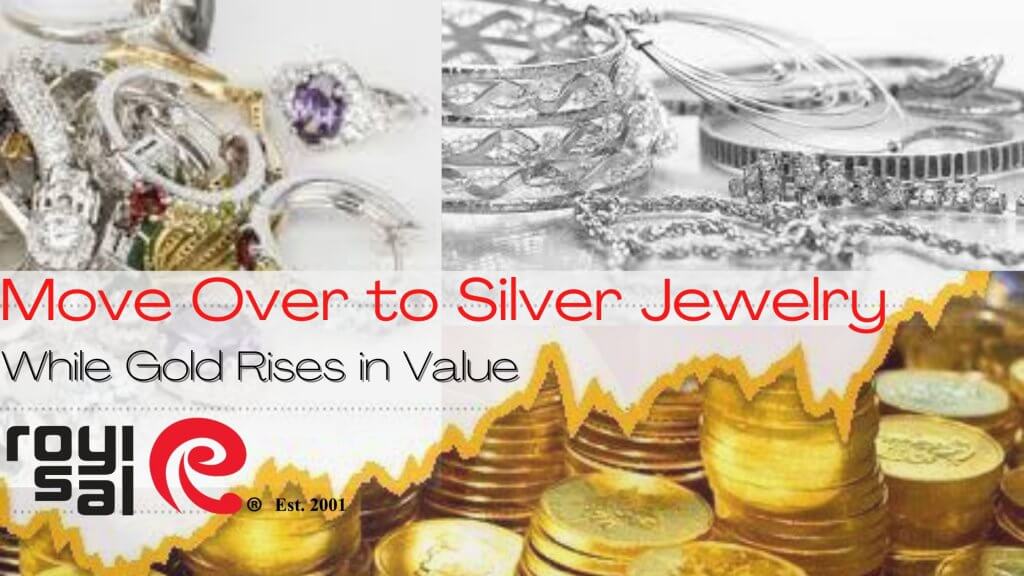 Today, the high rise of the gold rate on the world stock market hurts gold jewelry businesses. The higher the value of gold, the higher the cost of producing jewelry is needed. Nevertheless, producers of precious metals such as silver have seen outsized gain as gold prices hit an all-time high. Here are the reasons why Move over to Silver Jewelry While Gold Rises in Value.
Now, gold hit a record high as investors are rushing towards the haven asset. The very same factors that are driving gold higher could send stocks lower.
Let's dig deeper into the case for Silver, and why precious metals investors might benefit from looking beyond just gold.
Reasons Why Switch to Silver or Gold Plated Jewelry
Gold Hitting Records Highs
The price of gold climbed to an all-time high, rising above $1,940 per ounce.
Sources:
https://indianexpress.com/article/explained/why-gold-prices-are-going-up-and-will-the-trend-continue-6519592/
https://www.ccn.com/gold-hitting-record-highs-bad-news-dow/
https://www.bloomberg.com/quote/XAU:CUR
P.S. Royi Sal Jewelry, as a decades-long leader in silver jewelry design and manufacturing, invites you to download our latest magazine here and profit from the exceptional jewelry designs at affordable prices you will find in the magazine. Click here to download it now.