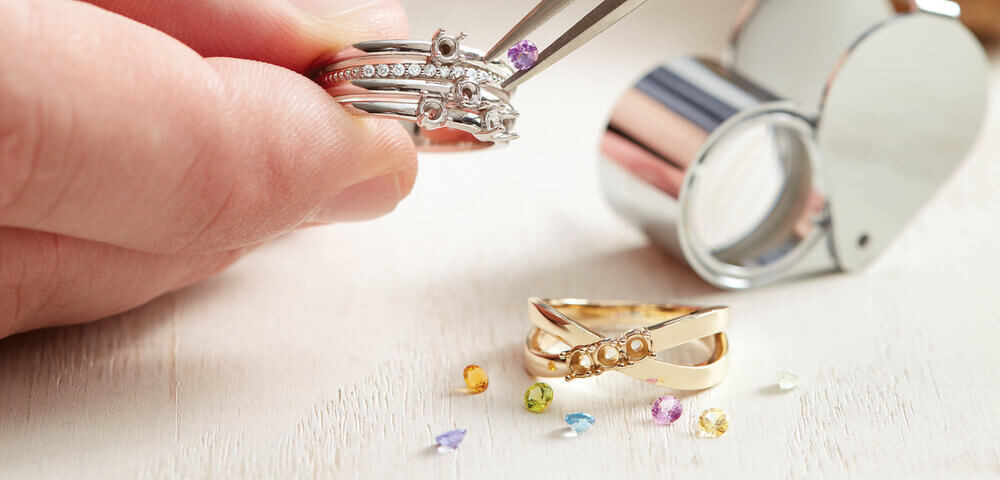 If you don't know how jewelry is made, a finished ring or necklace can seem like a miracle— it seems almost impossible for a person to make something so beautiful and delicate. It's definitely not a miracle, though! Here are the 6 Customs in Jewelry Manufacturing Process.
The Miracles Behind Jewelry Making: 6 Customs in the Manufacturing Process
Jewelry has been made for thousands of years, and believe it or not, the basic flow of the custom jewelry manufacturing process hasn't really changed all that much.
Jewelry is designed as a model of the piece is made, then the final product is crafted from precious metals and gemstones. However, like computer graphics and 3-D printing, numerous technological advances have made it even easier for artisan jewelry manufacturers to craft a piece of wearable art that can stand the test of time.
1. The Technology and Artistry of Modern Jewelry Making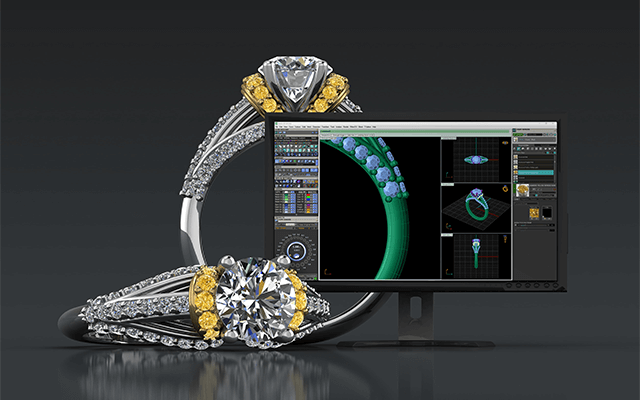 The artistry behind a piece of jewelry begins during the design process.
In the days before computers, private-label jewelry manufacturers began making a ring or bracelet by crafting a mold out of wax and clay, then filling it with molten gold or silver.
Other classic jewelry styles, including filigree and cloisonné jewelry, are made using tedious processes that result in beautiful and complex pieces. These simple processes have been used for hundreds of years and are still used by many artisans.
However, today's private label jewelry manufacturers use computer-aided design software (or CAD). To bring an initial concept to life and ensure a precise, accurate, and symmetrical three-dimensional design.
Finally, a resin model is crafted from a 3-D printer, which is then used to create a silver "master copy." Custom jewelry manufacturers use this "master copy" piece of silver jewelry to create individual rubber molds, instrumental in making multiple copies of the same jewelry design.
These are important because, in practice, each new piece of jewelry requires its own wax mold, which is easily made by pressure-injecting hot wax into the rubber molds. Without the silver master copy, making these wax molds would be an incredibly time-consuming process resulting in inadequate consistency.
This initial jewelry design process sounds complex. But it creates a much more accurate final product than the simple handmade wax or clay molds that were once commonplace. This is the primary reason why today's custom jewelry looks so much nicer and more intricate than old jewelry.
2. Jewelry Casting: Where Liquid Metal Becomes a Lasting Memory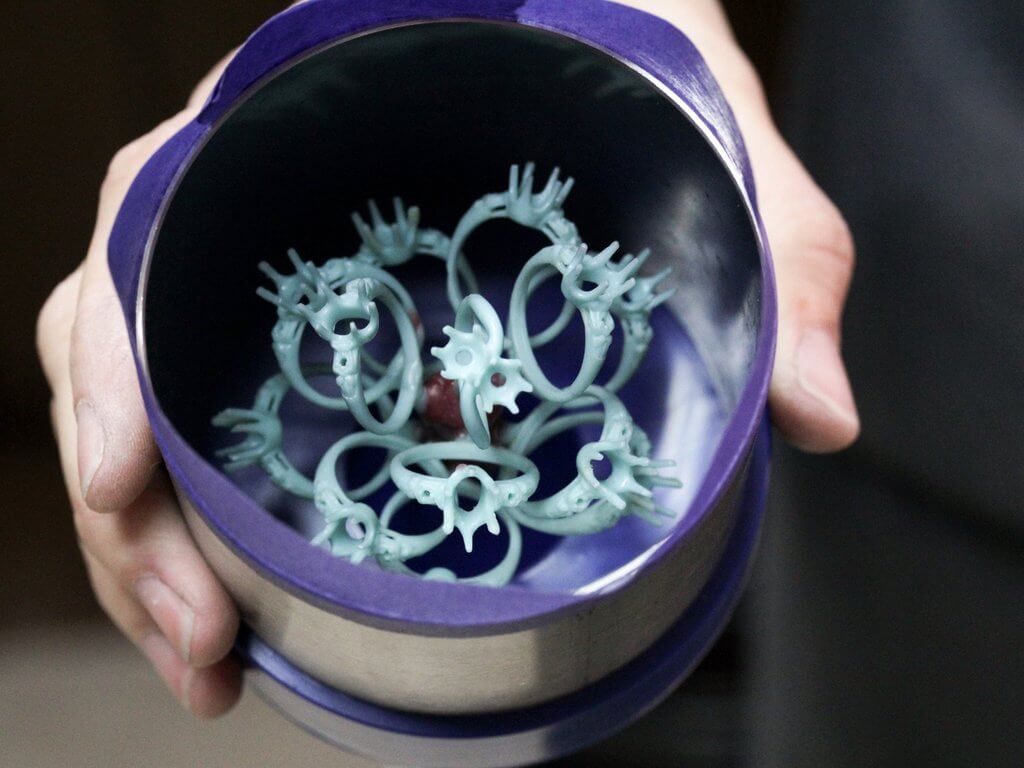 Now that the wax mold is ready, it's time for private-label jewelry manufacturers to create the final product. This part of the process is complex, but it hasn't changed since the days of Ancient Egypt.
The wax mold is placed in a steel flask filled with a chemical slurry that hardens.
When the wax is melted away, all that remains is the hardened slurry. This hardened slurry will eventually have molten metal poured into it. Depending on the needs of the custom jewelry manufacturer, it could be 14k gold, 18k gold, white gold, platinum, or, in rare cases, 24k gold. 24k gold is, of course, valuable, but believe it or not, it's not always the best choice due to the softness of the metal.
Once the custom jewelry manufacturer has decided on precious metal, it is melted and poured into the hardened slurry, which is still held firmly in place by the steel flask.
Then, when the precious metal hardens, and the hardened slurry is crushed, you've got a piece of jewelry– but it's far from finished!
3. Send That Ring to Finishing School!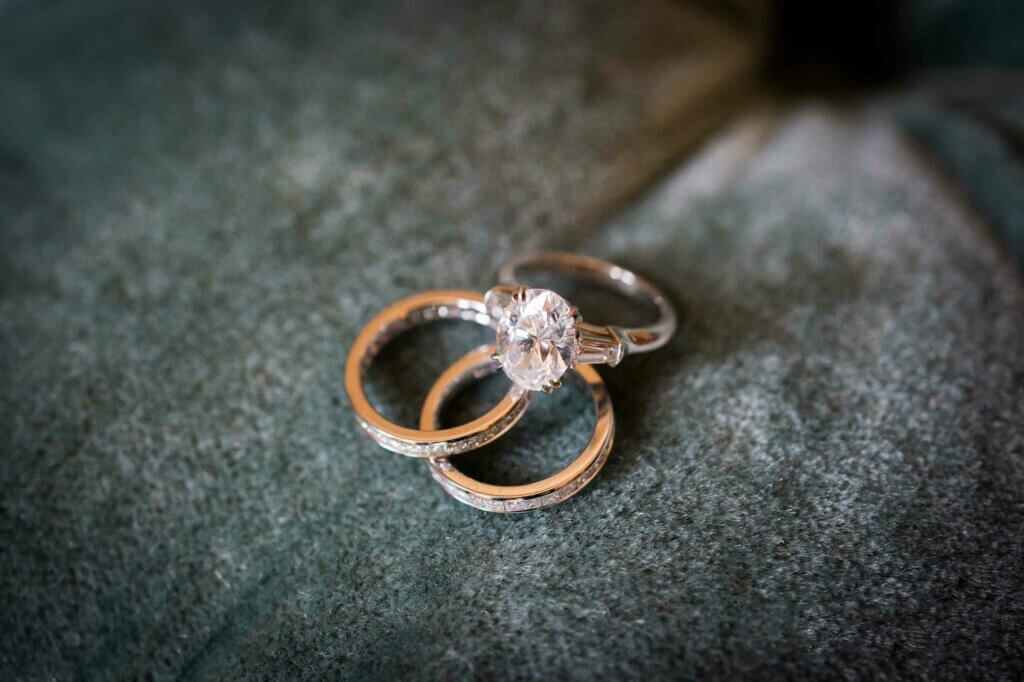 Brand-new baby jewelry pieces are pretty but not yet ready for wholesale jewelry manufacturers to sell. The reason is simple: unfinished jewelry is usually rough and covered with small burrs.
It needs to be smoothed out with a motorized grinding machine or used with tools like a file and more precise polishing tools like a soft buff that results in a smooth and shiny finished piece of gold or silver jewelry.
After the finishing process, more complex pieces will require some soldering to join various parts together.
4. Setting It All Up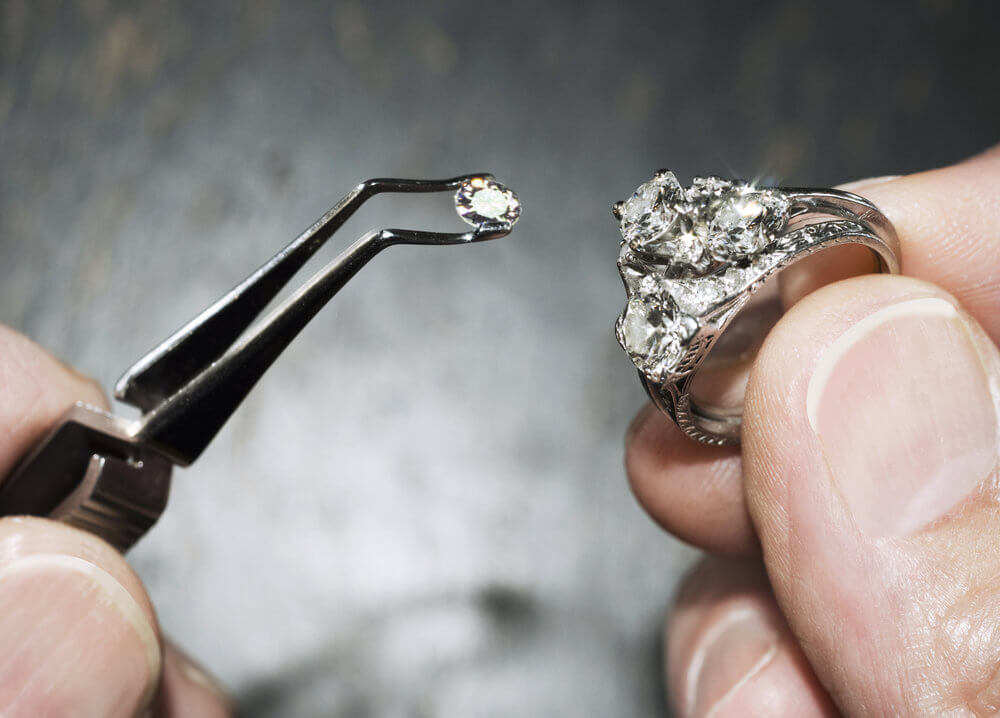 The setting is the next step of the custom jewelry manufacturing process. In the case of a typical wedding ring, gemstones will be involved in the design, and they must be set in place.
Setting gemstones in a ring requires various techniques and "settings" (or methods of adhering a gemstone to metal). To create more intricate and complex designs, they can use more than one type of setting can be used.
5. Rhodium: The Most Important Jewelry Metal You've Never Heard Of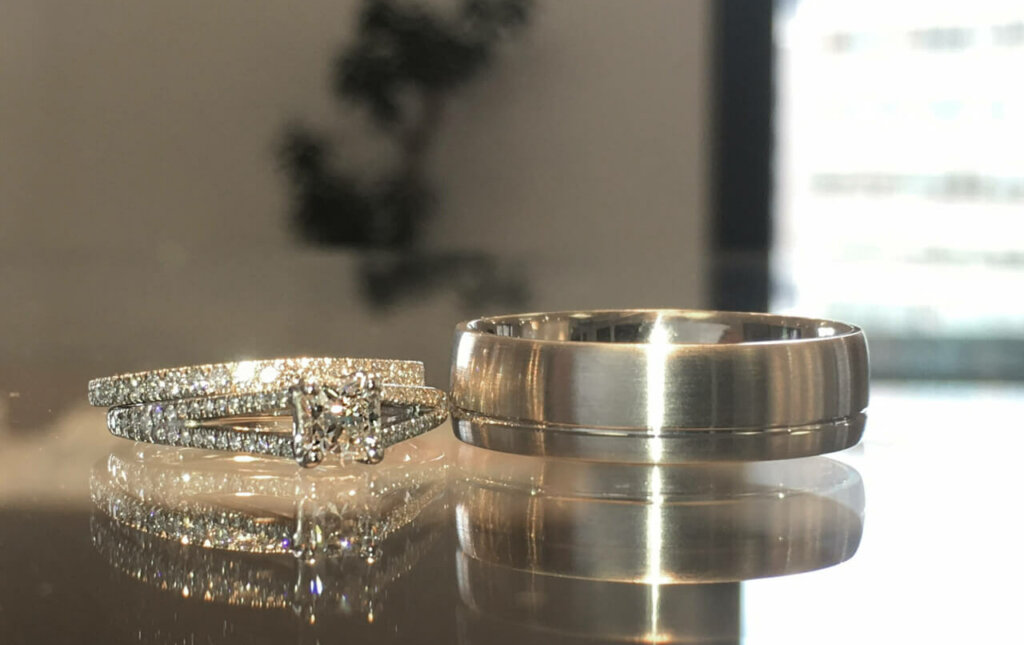 Plating is an underappreciated part of the jewelry-making process– unless, of course, you have a metal allergy.
Rhodium is a hypoallergenic metal used to coat white gold and other "white" metals (or silver in color.). Since white gold is an alloy (or blend) of gold, silver, palladium, and nickel, it can cause allergic reactions for people who have skin sensitivity to the presence of nickel.
Usually, rhodium is a costly metal– at $28,000 an ounce, it's way more expensive than gold! However, due to the extremely thin layer of rhodium used in the plating process. Protecting your jewelry from damage or your skin from a rash won't cost an arm and a leg.
6. Check the Quality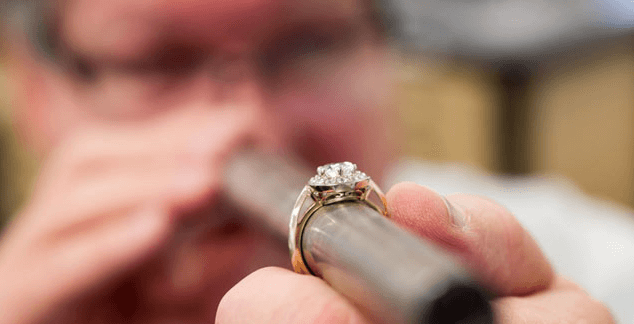 The final step of the custom jewelry manufacturing process is quality control. This sounds simple, but it requires three separate and equally important steps that no reputable custom jewelry manufacturers ever skip.
First, a jeweler will measure the piece to ensure it meets the designer's requirements. Then they will perform a thorough visual inspection.
If the jewelry passes the eye test, it is then subjected to a final mechanical inspection that is typically performed on the clasps, chains, and bands of the piece of jewelry to ensure strength and durability.
Final Thoughts
Jewelry has been part of the human experience for thousands of years. And today is the best time in history to be a private label jewelry manufacturer or a jewelry buyer!
There's more technology than ever to help jewelry manufacturers create the perfect piece of wearable art. It may seem like a miracle, but it's not. It's just the culmination of centuries of experience and artistic mastery. And nobody benefits from it more than the modern consumer.
P.S. Royi Sal Jewelry, as a decades-long leader in silver jewelry design and manufacturing, invites you to download our latest magazine here and profit from the exceptional jewelry designs at affordable prices you will find in the magazine. Click here to download it now.