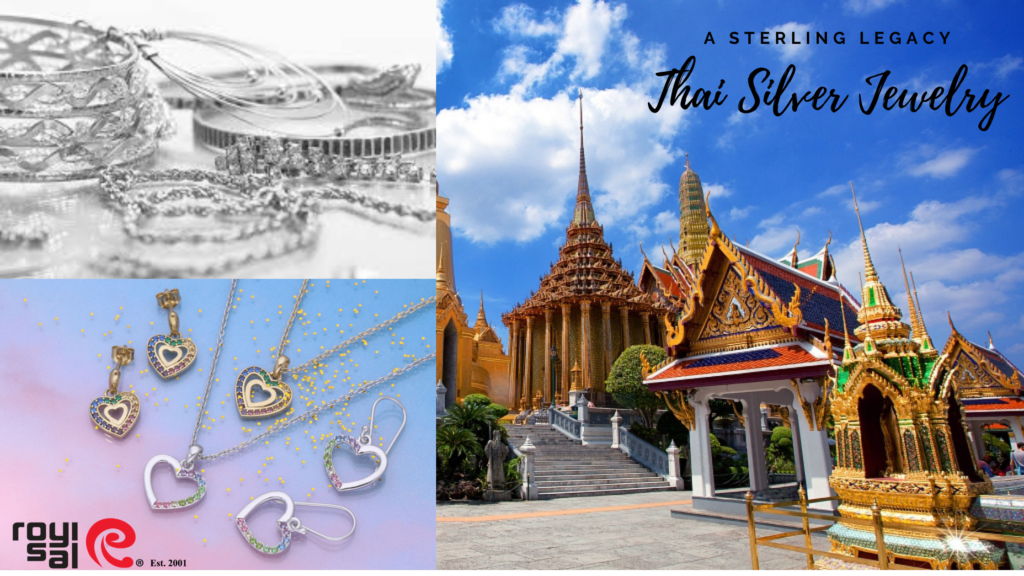 The Kingdom of Thailand is probably best known as one of the top tourist destinations on the plane. But it's known for something else as well; a lot of silver jewelry manufacturers! Thai silver jewelry is known for a worldwide quality, authenticity, and aesthetic beauty. This explains how the work of Thailand's prolific silver jewelry manufacturers became so well-respected around the world. A Sterling Legacy: The History of Thai Silver Jewelry
Meet The Hill Tribes
The mountains of Northern Thailand constitute a significant departure from the flat, sunny, and humid regions further south. Chiang Mai, Northern Thailand's biggest city, is a significant tourist attraction filled with temples, elephant sanctuaries, and beautiful scenery. It's a remarkably walkable destination with lots to see, do, and eat.
However, while walking the friendly streets of Chiang Mai. You may notice something else besides the temples: there's a lot of high-quality Thai silver jewelry to be seen!
This is a historical one. Northern Thailand has been the home of several tribal clans that have made their mark as silver jewelry manufacturers. These tribes consist of the Hmong, Akha, Lahu, Lisu, Lawa, Mien, and Karen tribes.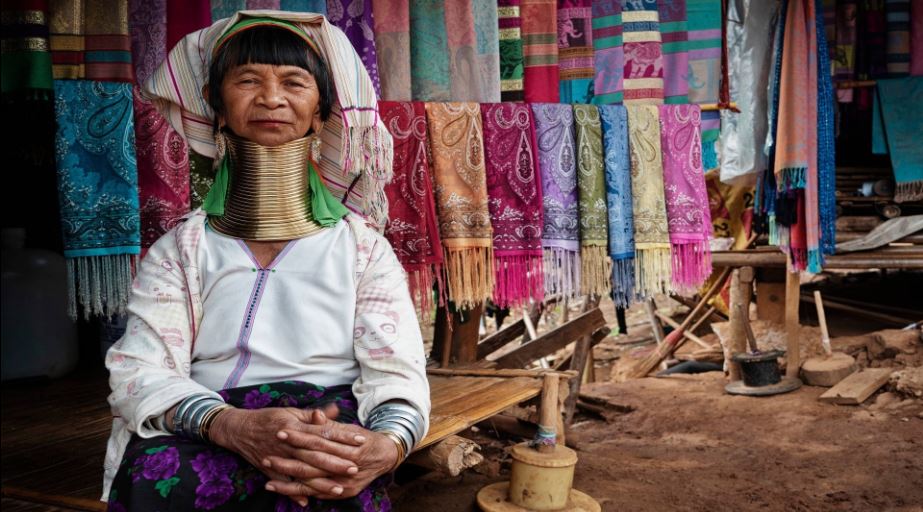 For hundreds of years, they have produced high-quality silver jewelry in the form of earrings, bracelets, rings, Buddhist pendants and amulets, and intricate cloth adornments. You'll see many of the silver jewelry designs have tribal emblems or natural imagery engraved into the metal by hand.
Interestingly, many of the Hill Tribes eschew paper money and choose to use silver coins instead. Which shows how deeply ingrained silversmithing is in these unique people's cultures.
The 7 Hill Tribes, the 300,000-strong Karen tribe are the largest and most prolific silver jewelry manufacturers. Although there is a vast Karen population in neighboring Myanmar. They have steadily immigrated largely to Thailand due to continued conflict with the Burmese government.
Today, the Hill Tribes of Thailand are friendly and open to visitors interested in seeing their ancient and unique culture firsthand.
The King Saves the Day: And Sets the Stage for Today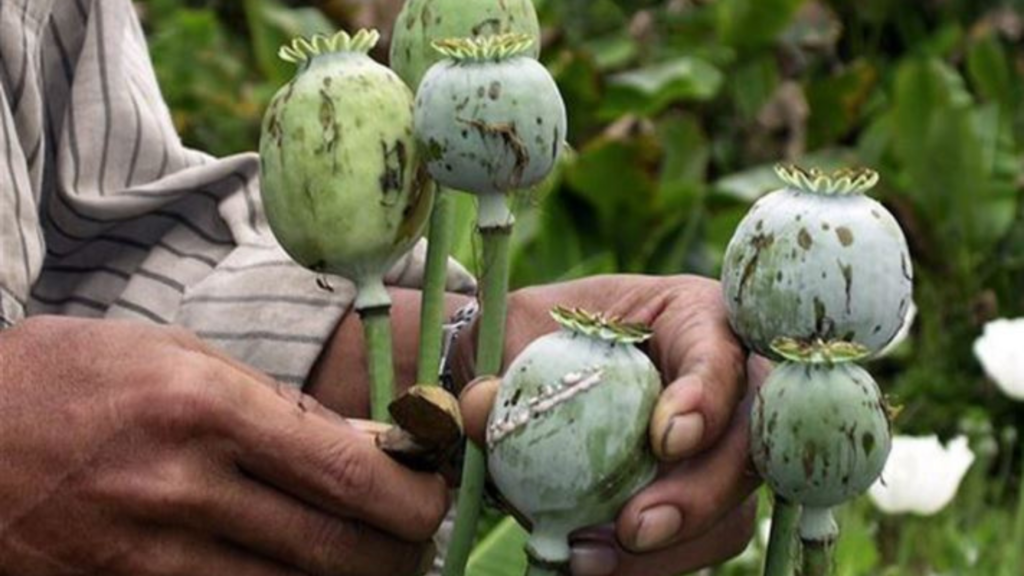 Despite the Hill Tribes' skill in jewelry making, the region's economy was dependent on slash-and-burn farming. One important crop was opium, the farming of which fed demand for illegal drugs like heroin.
This fact caused serious problems for the region until the issue came under a beloved King's eyes. One of the many achievements of former King Bhumipol Adulyadej was his ability to shift the economy of the Hill Tribes away from opium farming and toward large-scale silver jewelry making.
He did this by creating his "Royal Project." Which encouraged Hill Tribes to stop slash-and-burn farming and practice rotational crop management instead.
King Bhumipol Adulyadej was, and still is, beloved by the Thai people, and the Hill Tribes trusted his knowledge enough to leave opium farming behind for good, despite its profitability.
Once this Royal Project took root. Many Hill Tribes resumed their traditional silversmithing work to replace the money lost from opium farming. Not only did this effort improve the financial well-being of the tribal communities in the long term.
But their choice to transition into Thailand's first large-scale silver jewelry manufacturers also reduced drug-related crime, improved the environment, and made the Hill Tribes famous for their silversmithing.
The Hill Tribes craft Thai silver jewelry to this day thanks to the King's concern for their economic survival, and now the entire world knows about the beauty and quality of their silver jewelry work and their culture.
Thai silver jewelry comes in many forms, but the work of the Hill Tribes leads the way as the most recognizable and desirable of Thailand's jewelry exports.
Today, Thailand Jewelry Manufacturers Carry on The Tradition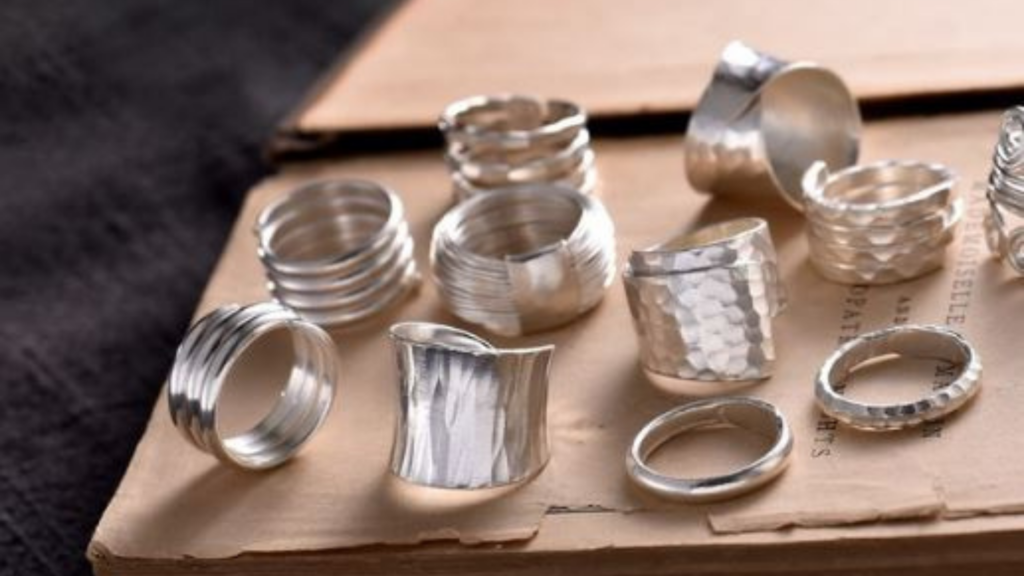 Although the Hill Tribes have carried the torch of Thai silver jewelry making for centuries, there are many silver jewelry manufacturers located in other parts of the country.
Oole, Thailand produces an incredible amount of silver jewelry. The country supplied 23% of the world's market share of silver jewelry, and Thai silver mines produced 50 thousand tons of precious metal in 2019.
This massive supply, combined with the rich tradition of Thai silver jewelry makers, means that there's plenty of jewelry to be supplied to sellers. Jewelry is popular among Thai people of all ages and ethnic backgrounds, and gold and silver jewelry stores are widespread in urban areas.
The fine silver jewelry created by the Hill Tribes often attains a purity level of 97-99% pure silver, which is a significantly higher percentage than the one found in the more popular sterling silver, which comes in at 92.5%.
This affects the malleability and finishes of the finished jewelry; the higher the silver content, the softer the metal, and the less likely it is to tarnish due to its reduced quantity of copper in the silver alloy.
Silver of this purity level looks nice but isn't used as common due to the metal's softness. Still, it is an exciting twist if you find a Thailand jewelry manufacturer who offers it– the designs are truly unique.
Final Thoughts
Most commonly, Thai silver jewelry pieces are crafted from 92.5% sterling silver, and the design possibilities of these pieces are timeless and limitless. Earrings, bracelets, and necklaces show stars for adults, children, and even babies.
Since Thailand has historically been known as a significant source of rubies and sapphires, you can expect to see those gemstones featured in many designs.
If you're a jewelry seller who needs a reliable source of high-quality jewelry to offer your customers, trust the silver jewelry manufacturers in Thailand.
Lots of countries have strong supply lines, and others have rich histories in jewelry making. However, no country has both of those factors working as strongly as they do in the Land of Smiles, which is why the Thai silver jewelry industry is second to none.
P.S. Royi Sal Jewelry, as a decades-long leader in silver jewelry design and manufacturing, invites you to download our latest magazine here and profit from the exceptional jewelry designs at affordable prices you will find in the magazine. Click here to download it now.