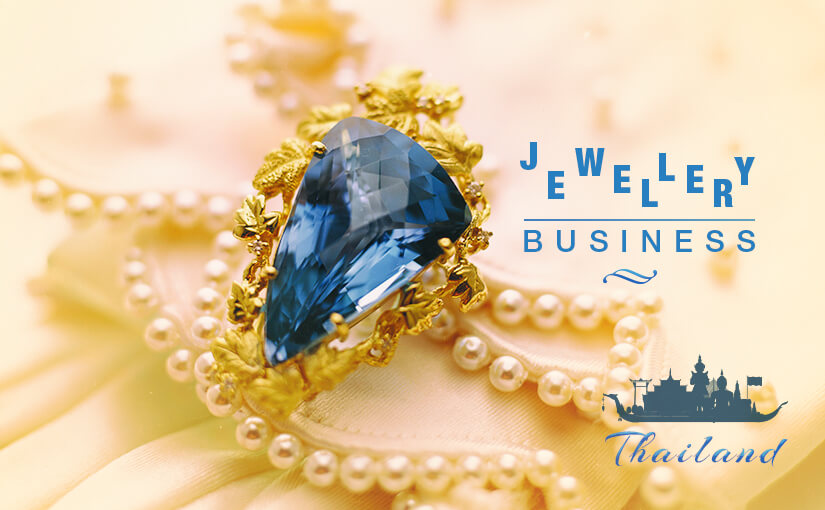 Ah, Thailand! It's one of the ten most visited countries globally and is on many people's list of countries they'd most like to spend a long holiday in. The Land of Smiles is probably best known for beaches, nightlife, and spicy food. Still, you might be surprised to learn that Thailand is a major world jewelry manufacturer as a supplier of gemstones, fashion jewelry, and precious metals. The polishing of gems and the manufacturing of gold and silver jewelry have been vital parts of Thailand's economy for centuries, which is not a new development, either. Here are the 4 Reasons Thai-based Jewelry Manufacturers Should Be Your Next Supplier.
While other countries in the region shifted their focus to other industries, such as electronics or palm oil making, Thailand continued to perfect the art of gemology and jewelry making. If you are a jewelry retailer based outside of Asia, this article will give you all the incentives you need to start looking in Thailand for your next jewelry supplier.
4 Reasons Why You Should Choose Thai-based Jewelry Manufacturers as Your Supplier
1.Thailand Produces Plenty of High-Quality Jewelry and Gemstones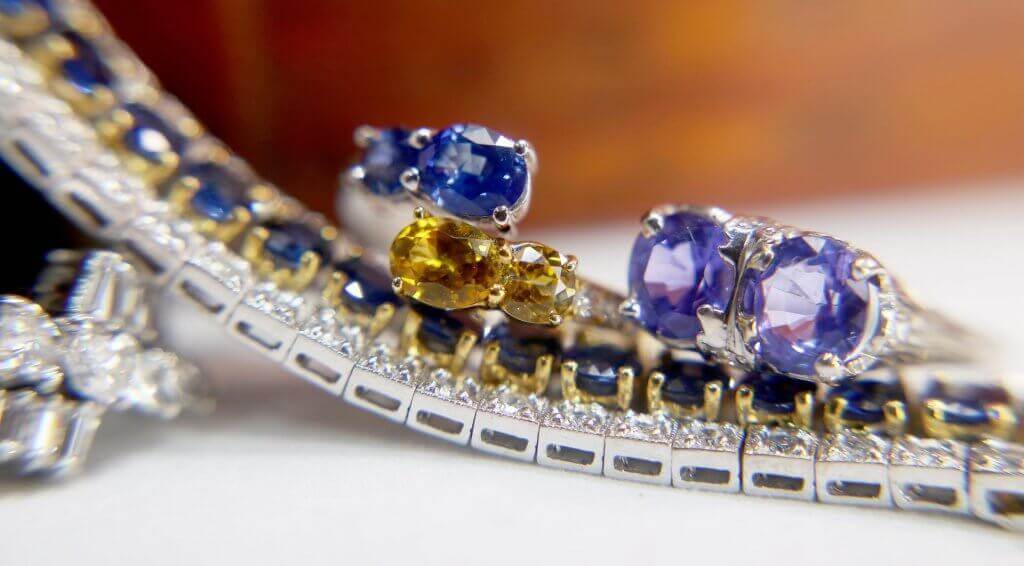 Throughout history, Southeast Asia is a good source of gemstones (rubies and sapphires in particular), which continues today. In addition to the gems they are best known for, Thai miners produced 50 thousand metric tons of silver in 2019.
Besides mining, gemstone cutting and colored stone manufacturing are also significant industries in Thailand. Culturally, wearing jewelry is very common among Thai men and women, which feeds high domestic demand.
Just spend a day driving around Pattaya or Bangkok and count the number of jewelry stores you see; respect for beautiful jewelry is truly ingrained in the culture and has been for centuries. The Thais don't just mine the raw materials or sell the finished jewelry, though they also make high-quality fashion jewelry in huge quantities.
Thailand jewelry manufacturers export tons of jewelry every year, making the country a top ten jewelry supplier worldwide. Thailand supplies the highest amount by the value of silver jewelry (23% of the world's market share, to be exact) and is ranked third in gemstone exports as well.
This means you're never going to have to worry about supply shortages when dealing with Thailand jewelry manufacturers; in the Land of Smiles, there's more than enough supply to go around.
Moreover, numerous gem and jewelry fairs and trade shows are held in the country. The Thai government has prioritized the gemstone and jewelry industry's promotion, fully aware of its importance to the overall Thai economy.
2. Low Cost Of Living Translated To Low Cost of Doing Business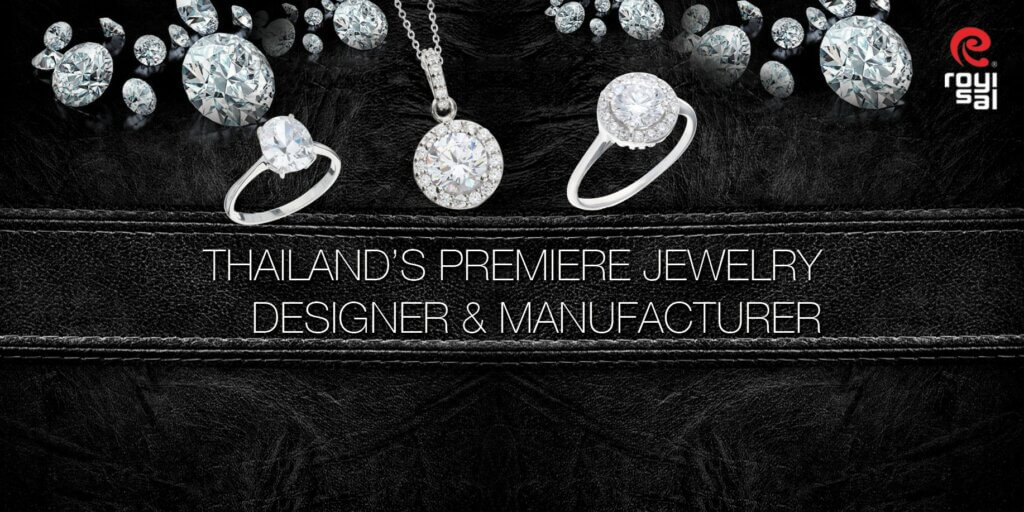 The fact that Thailand is a significant producer of the materials needed for jewelry manufacturing translated to a lower overall cost of finished jewelry products. Add that to the low costs of living and labor that Thailand jewelry manufacturers enjoy, the reason for Thailand's competitive jewelry prices becomes obvious.
Thailand is an affordable country by many standards, meaning that there are deals on fashion jewelry for everyone from tourists to jewelry sellers based in countries worldwide.
On top of the low costs of living and labor, the Thai government grants duty exemptions for many materials involved in the jewelry making process, including gold and diamonds, which are not readily found in the country's mines.
This further allows Thailand jewelry manufacturers to keep their costs and prices low without sacrificing profit, all of which spells good news for sellers in search of a low-cost jewelry supplier.
3. Easy Doing Business With Thai Jewelry Manufacturers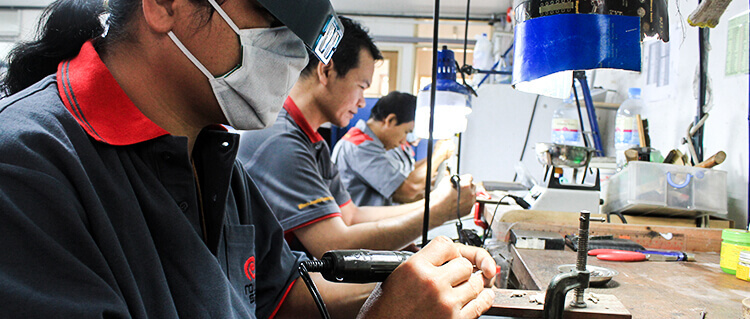 Since Thailand exports such a large quantity of fashion jewelry, silver, and gemstones every year, Thailand jewelry manufacturers exhibit a high degree of skill, professionalism, and attention to detail. Jewelry manufacturers in Thailand are also well-known for excellent after-sales service and are very easy to do business with.
Thai jewelry manufacturers are also well known for their reliability and logistic skill. In fact, Thailand is ranked 32nd in overall logistics performance (ranking closely with China) and is the 2nd ranked country in Southeast Asia, behind only Singapore.
Logistics Performance Index is a measure of how well a government acquires, ships, and stores its resources. Thailand's LPI figures are expected to increase further due to its 45 billion (USD) commitment to the Eastern Economic Corridor project.
This massive infrastructure investment plan was signed into law in 2018. Hence, Thai suppliers of all kinds are more likely to ship on-time and experience a limited number of unexpected delays, especially when comparing their performance with other countries in the region.
One necessary reservation that jewelry sellers may have about doing business in Thailand is a perceived difficulty in communicating with their Thai manufacturers. Still, luckily, the overall level of English among Thai business owners and executives is quite good. This means that language barriers won't be an issue with most manufacturers based in the country.
4. Stunning, Fashionable, and Popular Jewelry Designs
Low costs and a steady supply don't mean anything if the designs won't sell! Luckily, that won't be a problem if you deal with Thai manufacturers. Given the history of jewelry manufacturing in the country and its competitiveness, jewelry designs fit every taste.
Although traditional Thai jewelry has a very striking and distinct look, Thai jewelry manufacturers don't limit themselves to recreating their classic styles. From kids' jewelry and charms to sterling silver and fun nature-inspired designs, you're sure to find a Thai supplier that can provide you with whatever style you're looking for.
Most importantly, you can be sure that the products' quality will be of a high standard. Thai craftspeople have been making desirable fashion jewelry for centuries and take great pride in their work. It's so easy and profitable to work with Thailand jewelry manufacturers that you'll wonder why you ever went with anyone else.
Make the switch to a Thai supplier, and you'll see why. 4 Reasons Thai-based Jewelry Manufacturers Should Be Your Next Supplier.
P.S. Royi Sal Jewelry, as a decades-long leader in silver jewelry design and manufacturing, invites you to download our latest magazine here and profit from the exceptional jewelry designs at affordable prices you will find in the magazine. Click here to download it now.