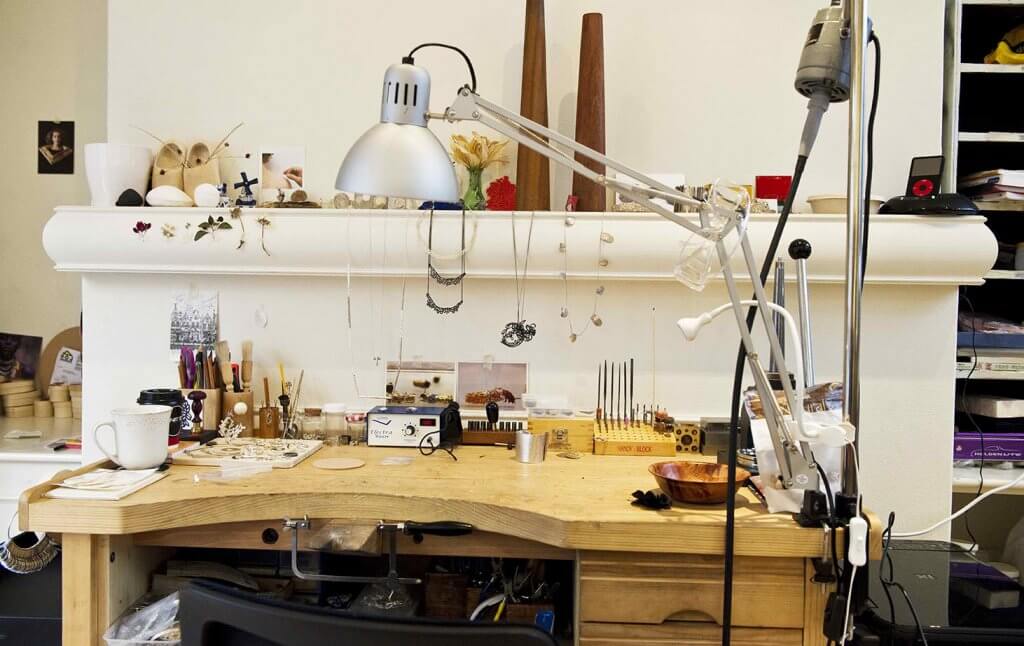 If you've got the bug for making your own jewelry, there's a good chance you'll want to do it at home. You'll be able to craft unique pieces of jewelry in the comfort of your own living space – it's a win-win! If this is something you'd like to try, there are a few key components you'll have to sort out first – from getting the right equipment to understanding health and safety rules. Find out more about Setting Up A Jewellery Workshop At Home.
Setting Up a Jewelry Business from Home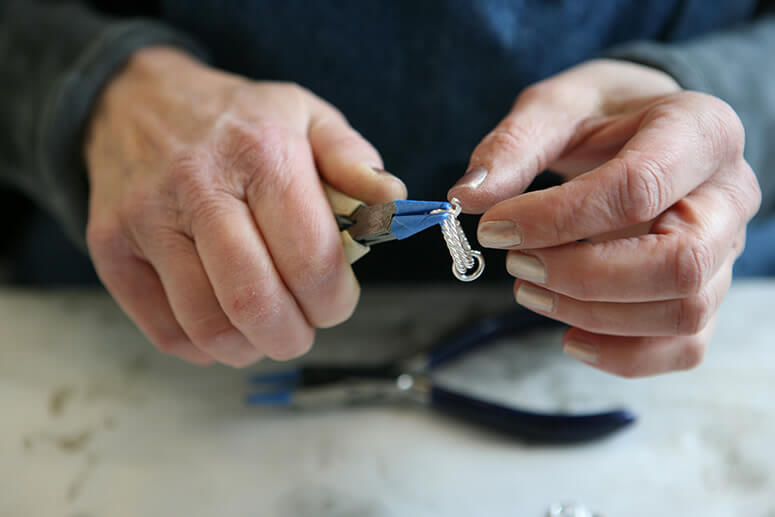 Whether you're a silversmith or you prefer working with gold, setting up a jewelry business from home is a great place to start. So what do you have to do before you can begin?
The two most important things to consider are: having the right equipment and knowing how to go about jewelry making at home safely.
To help you on your way, we've compiled a list of health and safety tips and an example of a jewelry-making table set up for inspiration.
Health and safety in a jewelry workshop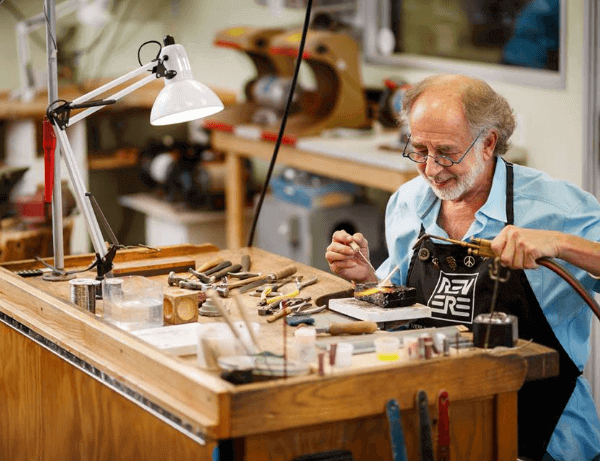 Maintaining your safety when jewelry making is key. To avoid any potential damage to yourself or your belongings, here are a few of the essential pieces of safety equipment and advice to follow:
Wear gloves. Especially when dealing with high temperatures or sharp tools, protective gloves or finger protectors are essential.
Use eye protection. Depending on the type of jewelry you're making, you'll need suitable eye protection. This could be with safety glasses, goggles, or even a face shield if you're polishing, grinding, or drilling metal.
Have a first aid kit handy. Unfortunately, accidents do happen when working with sharp objects and fire, so to prevent any further damage, make sure you have a first aid kit nearby. It needs to fully stocked with plasters, tape, gauze, hydrogen peroxide, and an eyewash kit.
Ensure good lighting. Vital for keeping you safe, good workbench lighting means you'll reduce the risk of cutting yourself instead of your metal.
Wear appropriate clothing. This means wearing close-fitting garments without any danger of sleeves or excess material getting caught in equipment or catching on fire. To be on the safe side, we'd recommend wearing a heat resistant apron.
Jewelry making table setup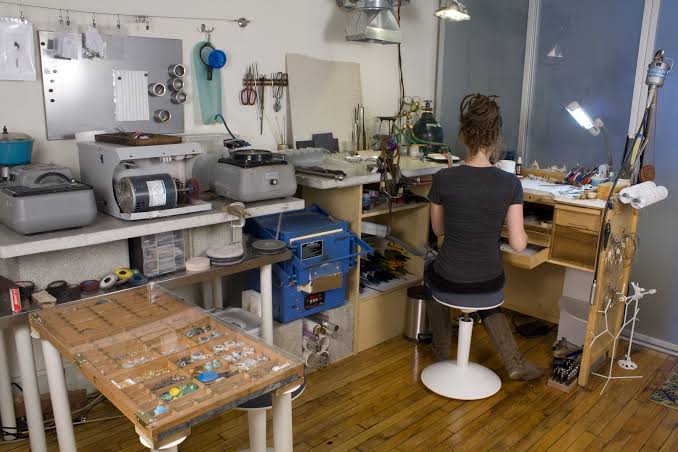 Now we've gone through some of the key features for maintaining health and safety in a jewelry workshop; it's time to set up your workbench.
Before you start setting up a jewelry workshop at home, there are a few essential pieces of kit you'll need:
A workbench. Depending on the type of jewelry you'll be making, the size of your workbench will vary. Workbenches often come with a range of helpful features like tool organizers and graduated drawers for efficient storage.
Basic workshop equipment. To ensure a smooth process, stock up on all the basic workshop equipment you need before starting with your designs.
An adjustable chair. We are maintaining the right posture when jewelry making is important for keeping backache to a minimum. So to ensure you're sitting correctly, we'd recommend you get an adjustable chair to keep you comfortable and supported while working. Keep in mind that the way you sit at your workbench is very different from an office desk. You should sit significantly lower, making sure that your neck is not looking down and strained as you work.
Storage. To keep your workshop organized, there are plenty of storage solutions you can use to keep your equipment out of your way while working.
Lighting. If the room you'll be working in isn't the brightest, you'll need to find a source of light. Choose from a range of lighting options, including desk lamps, overhead lighting, and even LED headbands.
And that's everything! Now you have all the information you need for setting up a jewelry workshop at home; it's time to get creative.
Check out our business advice hub if you're looking for guidance with your own jewelry business today. Setting Up A Jewelry Workshop At Home
P.S. Royi Sal Jewelry, as a decades-long leader in silver jewelry design and manufacturing, invites you to download our latest magazine here and profit from the exceptional or best-seller jewelry designs in affordable prices for 2019 you will find in the magazine. Click here to download it now.