Recreating the beauty of naturally diamond gemstones through the Swarovski Zirconia stones. We unravel the 4 Dazzling things we need to know about Swarovski® Zirconia. The Swarovski Zirconia stones are with style, refraction, and durability. Swarovski Zirconia is not a naturally-occurring stone but made with artificial aid. However, this gemstone's construction involves high-quality raw materials and a considered, meticulous approach.
The Swarovski Zirconia consists of raw material known as "Zirconia Rough". As a result, it is optically flawless and it differs colors during its cutting, performing and polishing process.
So, what else makes Swarovski Zirconia so unique? We've outlined the advantages of choosing Swarovski Zirconia, and how you could add a touch of sparkle and quality to your next jewelry making project. For us to understand more about Swarovski Zirconia. Here are 4 dazzling things we need to know about Swarovski® Zirconia.
Swarovski pure brilliance Zirconia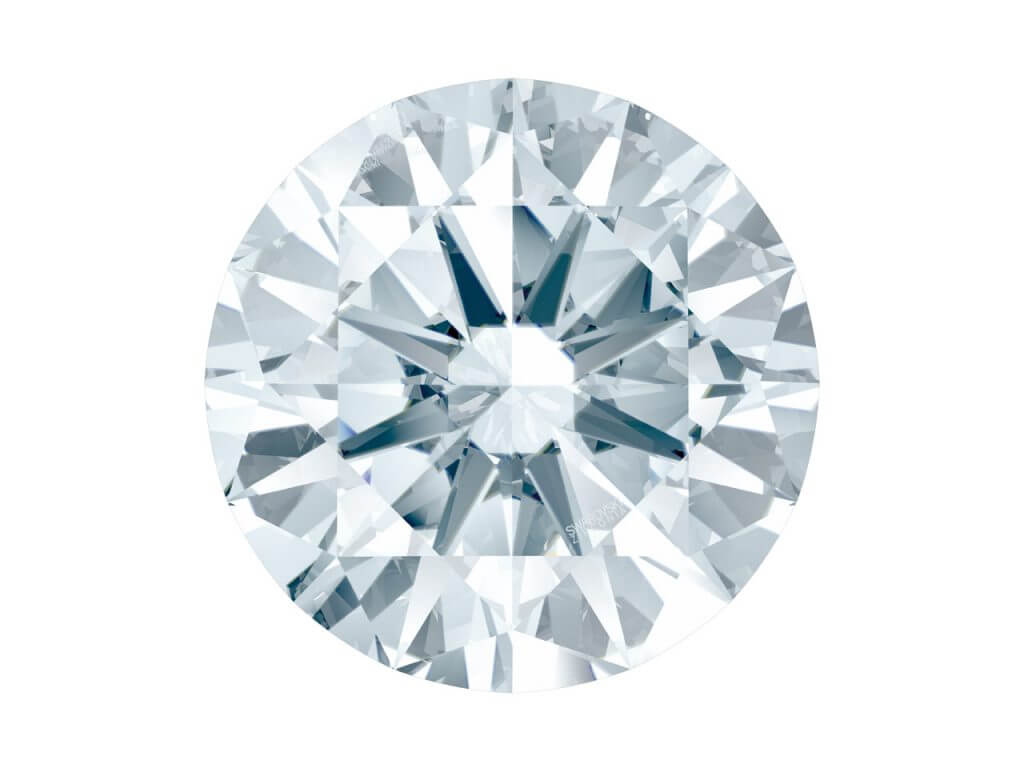 It is one of the main reasons why Swarovski Zirconia is so popular, because of its Pure Brilliance Cut. This cut has 57 facets, which contribute to its recognition as a diamond imitation stone. Swarovski has started applying its heralded diamond-cut standards to Zirconia, making it highly sought-after on the jewelry market.
The Pure Brilliance Cut results in Swarovski Zirconia refracting light just as a diamond would. It has the same brightness as the Tolkowsky cut known as "the world's most perfect diamond cut".
It's also worth noting that the cuttings of zirconia gemstones followed the specific cutting parameters. Making it ideal for diamonds as defined by the Gemological Institute of America (GIA).
Swarovski Zirconia laser engraving
The Swarovski engraving appears on every single Swarovski Zirconia. This engraving has been the mark of the creator's authenticity and seal of excellence. This tradition of authentic marking is a commitment that lasted since the jewelry empire's inception in 1895.
The naked eye can catch a glimpse of the laser-engraved signature up close. If you're looking to add a special touch to your jewelry creations – perhaps a signature stamp of authenticity, our selection of engraving tools is an ideal place to start.
The gemstone's durability
Swarovski Zirconia is durable enough that it can be set in the same way as an original diamond. This gemstone can withstand high casting temperature of 1030 degrees C. Given that it is never glued when being used in jewelry creation, instead, it is placed just like Swarovski diamonds. Indeed, a very ideal for everyday jewelry pieces.
If you're thinking of working with Swarovski Zirconia, this is an advantage to keep in mind. Using the diamond setting process to set your gemstones is an appealing trait, and it allows you to explore different avenues with regards to your craft. Swarovski Zirconia is not only for precious metals, rings, necklaces, pendants, and earrings. In addition to that, Swarovski Zirconia is also perfect for other creations such as watches, eyewear, stationery, and accessories.
How Swarovski Zirconia looks
There's no doubt about it – Swarovski Zirconia looks professional and adds a touch of brilliance to any piece of jewelry. Its association with precision cutting, its 8.5 hardness score on the Mohs scale and its innovative qualities make it a desirable material to work with. Moreover, its creation firmly observes the social and environmental standards of Austria, where Swarovski headquarters is situated.
Those are just some of the main advantages of working with Swarovski Zirconia. With its setting requirements and guaranteed high-quality finish, why not browse our range of Swarovski Zirconia loose stones and start adding a touch of sparkle to your jewelry making designs.
P.S. Royi Sal Jewelry, as a decades-long leader in silver jewelry design and manufacturing, invites you to download our latest magazine here and profit from the exceptional or best-seller jewelry designs in affordable prices for 2019 you will find in the magazine.