How about wearing jewelry that adds more fun, joy, elegance, beauty while feeling close to nature for every woman or girl who is wearing them. And, why not, uplift your mood as well.
Introducing "Paradise Garden" – Royi Sal Jewelry latest in-house designed and manufactured collection.
It is inspired by visions of a filled-up with the most beautiful, sweet-smelling, and colorful flowers, as well as plenty of butterflies, ladybugs, and birds under its majestic trees, natural tropical "Paradise Garden."
They are featuring a broad spectrum of colors found only in the tropical gardens. Combinations of Pink, Purple, Green, Blue, Orange, and Yellow create a beautifully balanced and lovely flying bug, touching the flower made out of gems.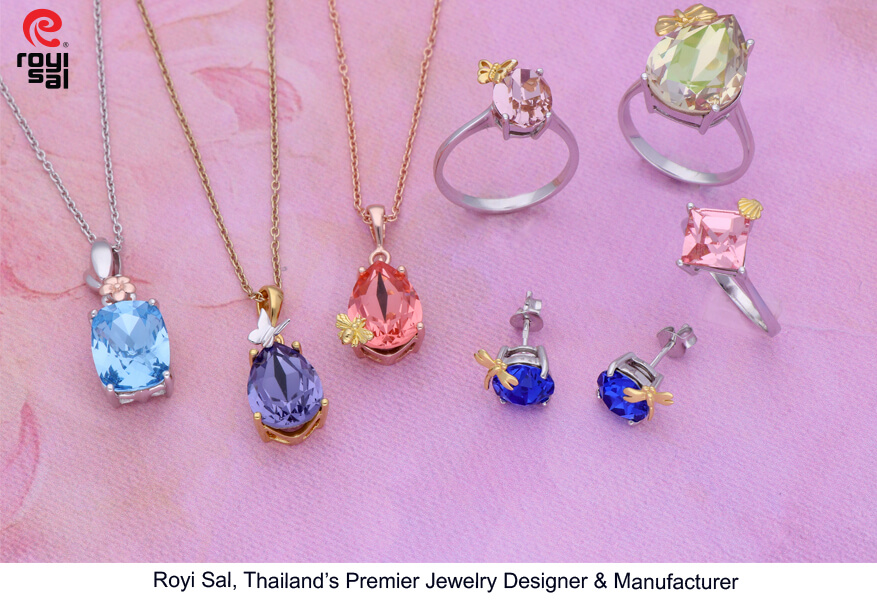 "Paradise Garden" Jewelry Collection in Details
The technical mastery of these pendants and earrings is remarkable, as every part must be hand-crafted from the highly skilled hand of our jewelers.
The "Paradise Garden" jewelry collection comes in Sterling Silver and 14k Gold or Rose-Gold plating featuring the lively beautiful colors of Swarovski® crystals.
"Paradise Garden" jewelry pieces will give you a beautiful and unique look, with almost any cloth you select. On any occasion you are attending.
Photo Preview Of The "Paradise Garden" Collection
Are you interested in learning more about the "Paradise Garden" jewelry collection? Please fill out the inquiry form on your right to talk directly with one of our sales representatives.
REMARK: We fulfill customized designs with a minimum order of 50 pieces per design per color and a minimum of $1,000 per order.