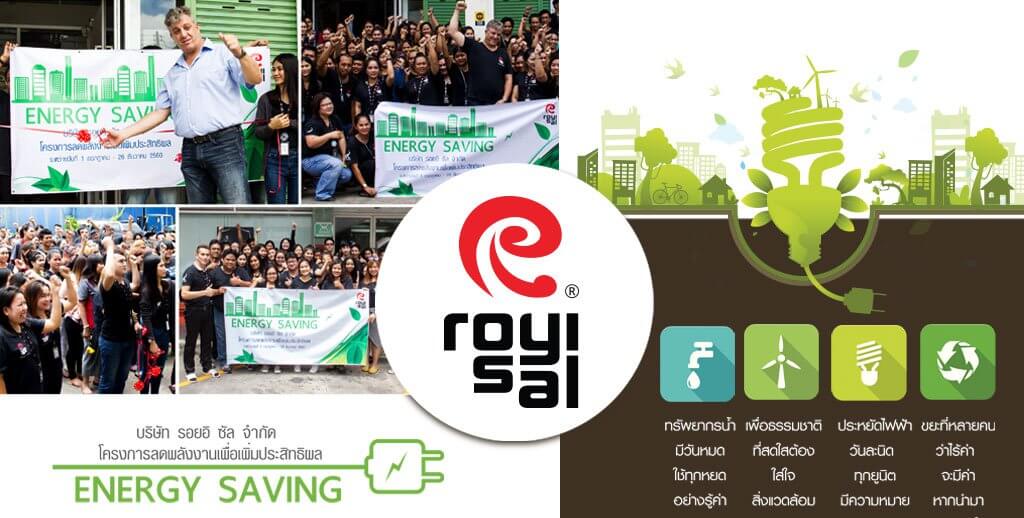 Royi Sal Jewelry once again pioneers the local jewelry industry introducing high energy-saving standards throughout its facilities. Energy and more specifically – electricity – is what drives our global economy, businesses and whole industries.
Unfortunately, until now Thailand has not been able to become a fully independent country when it comes to energy production. This, as a result, forces Thailand to import a staggering 41.57 % of its annual energy needs.
Importing almost half the country's energy from foreign countries also results in a dramatic ฿931 million "bleeding" to cover the import costs. That's almost $31 mil USD spent on importing energy annually.
Promoting increased energy efficiency and educating citizens about how to reduce unnecessary energy wasting is a must for everyone in business or not. Both public and private sectors in the country have focused on developing education material for that reason.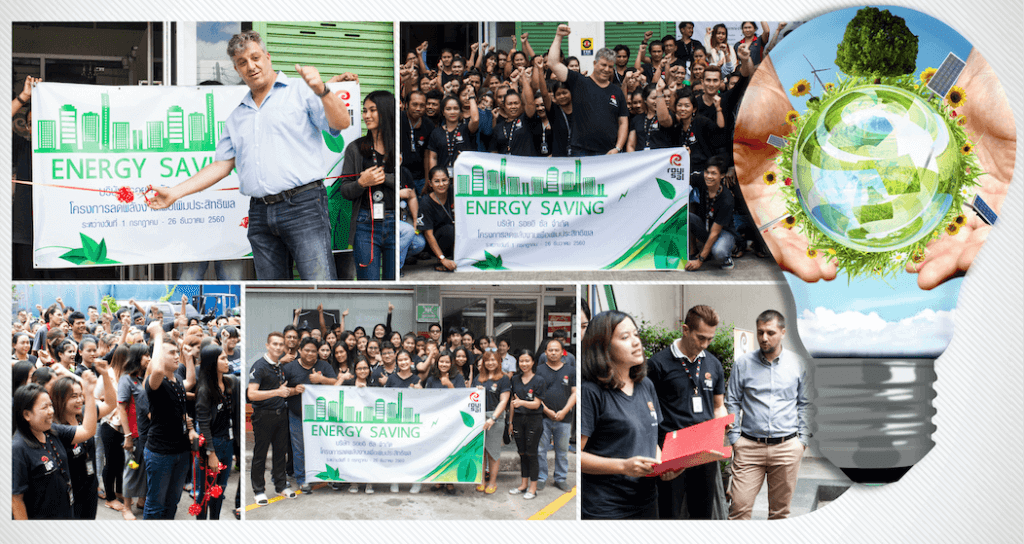 ROYI SAL'S POSITION IN THAI JEWELRY INDUSTRY
The jewelry industry is one of the most energy and water consuming sectors of the country. In Royi Sal Jewelry we believe that every company should be involved reducing energy demands and thus helping the domestic economy.
If the majority of the domestic companies worked together to reduce energy demands, it would greatly help the country to reduce expensive energy imports. Many companies see this as an unnecessary cost. However, the right way to see it is as an investment.
Implementing energy saving strategies helps a company reduce operational costs, optimize accountability and develop employee energy conservation mindset which also transfers to their local environment. At the same time, implementing these kinds of strategies sets the path for a high-quality management system which follows international standards.
Royi Sal, as a pioneer in the silver jewelry industry in taking the next step in implementing a daily monitored energy-saving plan for the time period between July 1, 2017, and December 26, 2017. Our objectives include encouraging and supporting our staff to properly understand why efficient energy management is important.
Connect with Royi Sal Jewelry on LinkedIn and Twitter for the latest news and updates.