Inspired by Italian, French, and Portuguese metalwork from 1660 to the late 19th century and made with tiny beads or twisted threads, or both in combination soldered together or to the surface of an object of the same metal and arranged in artistic motifs.
Introducing "Filigree Jewelry" – Royi Sal Jewelry latest in-house designed and manufactured collection.
Filigree jewelry reached the height of its popularity during the Art Deco period of the 1920s and 1930s. Difficult to create and painstakingly finished by the hand of a Sterling Silver Artisan with a fully detailed filigree pattern and decorated with cubic zirconia.
"Filigree Jewelry" Collection in Details
The romanticism and lace detail of antique Filigree jewelry has made it widely popular up to the present day. Filigree jewelry is a unique piece that incorporates handcrafted twisted threads of precious metal into its design.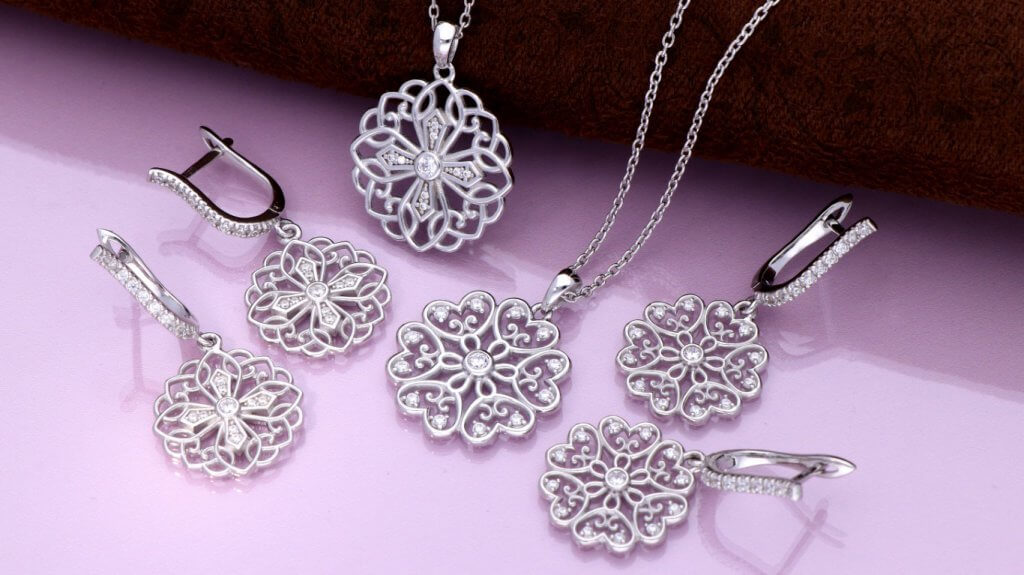 The Filigree Jewelry collection is the perfect jewelry accessory for a luxurious and romantic feeling, very easy to match with all styles and outfits. It's now available in Silver, Gold, and Rose-Gold color with pendants and matching earrings.
Photo Preview Of The "Filigree Jewelry" Collection
Are you interested in learning more about the "Filigree Jewelry" collection? Please fill out the inquiry form on your right to talk directly with one of our sales representatives.
REMARK: We fulfill customized designs with a minimum order of 50 pieces per design per color and a minimum of $1,000 per order.