Since ancient times, mosaics – often made of meticulously arranged colored glass tiles, – have mesmerized the audience with their dazzling colors and distinctive aesthetics. Introducing "Mosaic Jewelry" – Royi Sal Jewelry latest in-house designed and manufactured collection.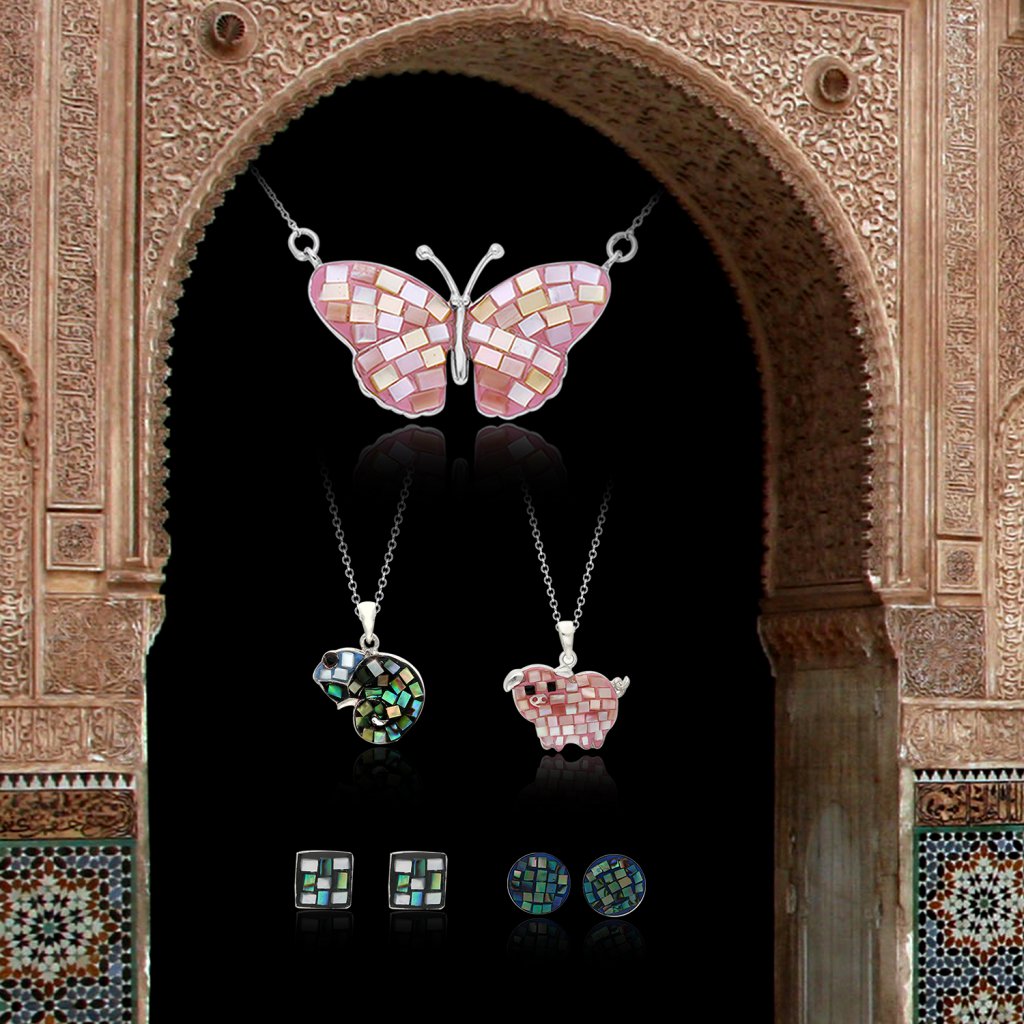 In the early Hellenistic-Christian ages, mosaics used tesserae of mother-of-pearl cut to a round or oblong shape to depict pearl sometimes combined with pieces of semiprecious stones which were among the mosaic materials of antiquity.
The "Mosaic Jewelry" collection combines novelty with a classic touch using tesserae of mother-of-pearl and semiprecious gemstones, inspired from those early ages.
"Mosaic Jewelry" Collection in Details
The semiprecious gemstones used to manufacture the "Mosaic Jewelry" collection are considered as individual and unique as we are, and a great deal of what anyone perceives in a gemstone is intuitive rather than definitive, and specific to the stone itself.
Mosaics ornate designs and their seemingly mysterious arrangements had our jewelry design team develop a unique hand setting technique to produce a jewelry collection with an eye-catching approach to art and decoration.
The "Mosaic Jewelry" collection pieces are manufactured in plain Sterling Silver as well as Gold Plating or Brass, with animal shapes and novel curved designs with different shades.
Photo Preview Of The "Mosaic Jewelry" Collection
Are you interested in learning more about the "Mosaic Jewelry" collection? Please fill out the inquiry form on your right to talk directly with one of our sales representatives.
REMARK: We fulfill customized designs with a minimum order of 50 pieces per design per color and a minimum of $1,000 per order.