Throughout history, there have been many legends associated with birthstones. Many cultures believed that birthstones have healing power and bring good luck. Introducing "Birthstones" Jewelry Collection, Royi Sal Jewelry latest in-house designed and manufactured collection.
Today, most jewelry shops and jewelers agree on a basic set of birthstones. Let's take a quick look through the yearly calendar understand more about the meaning of birthstones.
For January, the birthstone of the month is Garnet, which provides safety during travel.
For February, the birthstone of the month is Amethyst, some believe it makes them more courageous.
June's birthstone is the pearl which is a symbol of purity.
…and the lore continues throughout all the months of the year.
"Birthstones" Jewelry Collection in Details
"Birthstones" jewelry collection is an excellent way to express something uniquely you. Whether you want to buy your months' birthstone to wear it all the time or you want to collect all months birthstones to wear the appropriate each month. "Birthstones" are also a great gift choice for a birthday or any other occasion with its fine jewelry looks!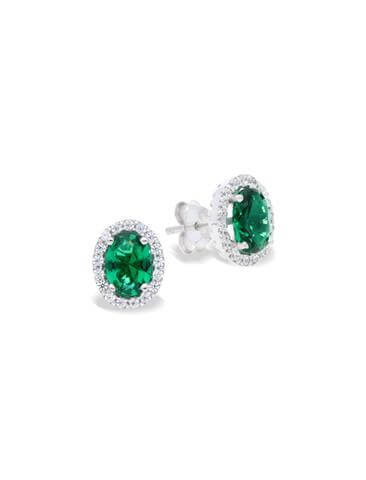 A personal and at the same time, meaningful way to present your character, "Birthstones" jewelry collection is manufactured from 92.5 Sterling Silver in classic round and oval shapes. The gems set on the center of each jewelry piece are surrounded by small white and clear cubic zirconia.
Photo Preview Of The "Birthstones" Jewlery Collection
Are you interested in learning more about the "Birthstones" jewelry collection? Please fill out the inquiry form on your right to talk directly with one of our sales representatives.
REMARK: We fulfill customized designs with a minimum order of 50 pieces per design per color and a minimum of $1,000 per order.