How good and pleasant it sees the grasses so green, flowers bloom, and handiwork of colors all across the land are worn stunningly beautiful in the shape of Jewelry. Well, thanks to Royi Sal Jewelry's well-inspired artisans and designers, you can!
Introducing the "Fancy Delight" – Royi Sal Jewelry latest in-house designed and manufactured collection.
The "Fancy Delight" Collection in Details
The "Fancy Delight" jewelry collection is wholly manufactured using 92.5 sterling silver embellished with 100% Swarovski Branded Crystals from the choice of selected newest crystal colors which the latest innovation. Delight colors from Swarovski create a pleasant combination of Crystal Lotus Pink, Crystal Orange Glow, Royal Blue, and Silky Sage featuring high polish sterling silver jewelry.
They are perfect jewelry pieces for Summertime and those who never want to lose the sense of joy and who wish to maintain a little bit of summer even in the middle of cold winter.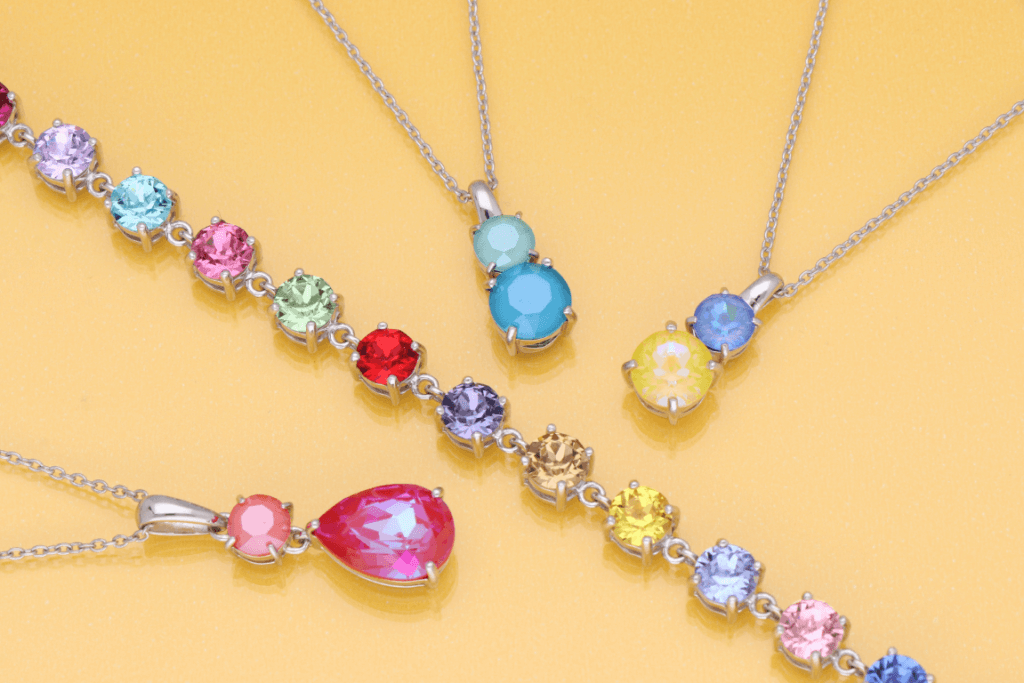 The "Fancy Delight" Jewelry Collection is to inspire the joy of life! It will soothe you a sense of happiness, a sweet, rich fragrance of summer that envelops those long dark, winter months breezing through the spring in the coming Summertime. The jewelry pieces come in small sizes so that anyone can wear multiple items as well as mix and match them and are available in charms, earrings, necklaces, and rings.
It's the best collection for the Summertime and a perfect fit for any summer outfit!
Photo Preview Of The "Fancy D​elight" Collection
Are you interested in learning more about the "Fancy Delight" jewelry collection? Please fill out the inquiry form on your right to talk directly with one of our sales representatives.
REMARK: We fulfill customized designs with a minimum order of 50 pieces per design per color and a minimum of $1,000 per order.