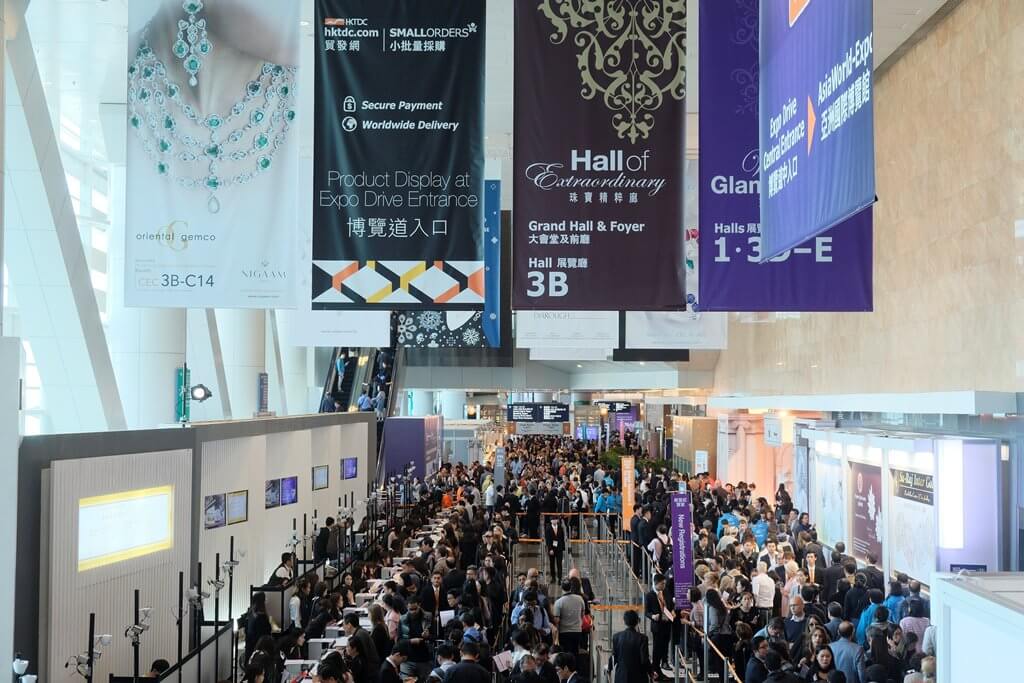 The Hong Kong International Jewelry & Gems Fair is a one-stop showcase that attracts buyers to uncover every facet of the industry. Beyond the world's most spectacular pieces, this trade show will include expert-led seminars, trend analysis, vibrant parades, networking opportunities a celebration of excellence with the 20th Hong Kong Jewelry Design Competition as well as the biennial International Jewelry Design Excellence (UDE) Award 2019, honouring outstanding design and creativity across the globe.
Jewelry pieces are on display in different zones to facilitate an efficient sourcing experience. While visiting the zones mentioned below, don't forget to visit Royi Sal Jewelry at the Thai Pavilion Booth, No. 3F – E36, E38.
Antique & Vintage Jewelry Galleria — Discovering treasures from bygone eras that carry timeless history and
everlasting grace.
Designer Galleria – Collections for youthful, chic and trendy markets with distinctively fashion-forward designs.
Hall of Extraordinary – Home to some of the world's most exquisite, valuable and unique jewelry pieces.
Hall of Fame – Showcasing branded collections of style-leading jewellery.
Hall of Jade Jewelry — A cultural showcase of A-grade jadeite jewellery in traditional and contemporary styles.
Hall of Time – A sophisticated exploration of opulent timepieces and exquisite watches.
IT Solutions for Jewelry — Presenting the latest industry technology and solutions for design, production, e-commerce, asset management and quality control.
Treasures of Craftsmanship– A collection of exquisitely crafted decorative objects made from precious stones, semi-precious stones and metals.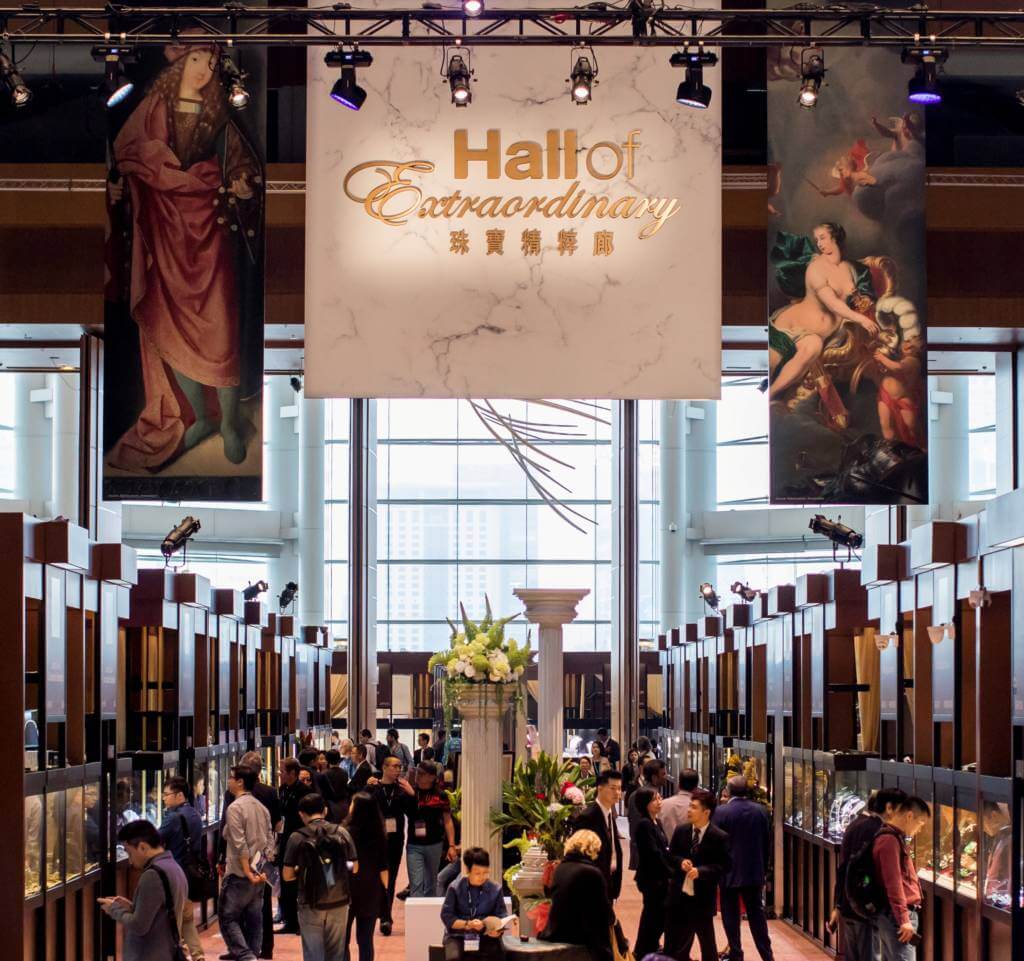 Introducing New And Sparkling Jewelry Designs For Spring-Summer 2019 Collection
Royi Sal Jewelry will present a wide range of jewelry designs and collections with more than 40 assortments available for the visitors to choose from, at Hong Kong International Jewelry Fair March 2019.
The primary focus of our new collections, made out of sterling silver, is a casual and minimal style that you can mix and match with a completely personalized design. The target audience is customers between 18 and 38 years old and the wholesale prices vary from $3 to $12 per piece.
Royi Sal Jewelry Highlight Collections
Inspired from the natural shapes of tropical leaves and crafted from 925 sterling silver with yellow gold plate tones and decoration cubic zirconia. "Be-Leaf" jewelry collection comes in a variety of tropical leaf shapes and is available in necklaces, bracelets, and earrings.
"Mini Blessing" Ring Collection
Silver band ring dangles with mini meaningful symbol charms, stacked with mini personalized inspiration wording engraved on the rings. Your audience can have fun creating their own charm ring. "Mini Blessing Ring" collection can mix & match with other stackable rings. Available in silver, yellow gold and rose gold color tone and featuring cultivated synthetic pearls as well as cubic zirconia.
"Ribbon Twist" Earring Collection
Aligning beauty in a new direction, we call it "The Beauty Of Imperfect." The "Ribbon Twist" jewelry collection takes form through flat metal displacement and twists like a ribbon. The earrings are available in silver and yellow color tones.
"Bridal" Jewelry Collection
Introducing gorgeous bridal designs with sparkling clear crystals from Swarovski®. "Bridal" jewelry collection is the perfect match to the bride with its simple but stunning Bling & Glam.
The designs feature fancily shaped crystals from Swarovski® and cubic zirconia.
"Sweet Cab" Jewelry Collection
A modern delicate tiny piece of jewelry set. "Sweet Cab" jewelry collection comes in silver pieces with well-chosen pastel color cabochon cut of nanogems. The end consumer can choose to wear an individual "Sweet Cab" jewelry piece or layer it with another type of jewelry. The jewelry collection is available in necklaces, pendants, rings, and earrings in silver and gold plated tones.
"Garden Party" Jewelry Collection
Combines the delicate beauty of colorful flowers beads & charms under the "Flower Garden" theme.
"Garden Party" jewelry collection features hand-crafted pieces from enamel with crystal settings.
"Animal Motif" Jewelry Collection
Combines jewelry pieces in designs of the bugs of summer. The highlight designs of "Animal Motif" jewelry collection is the set of a pendant, necklace, and earrings of the rose-gold dragonfly & butterfly with tourmaline pink and spinel red nanogems.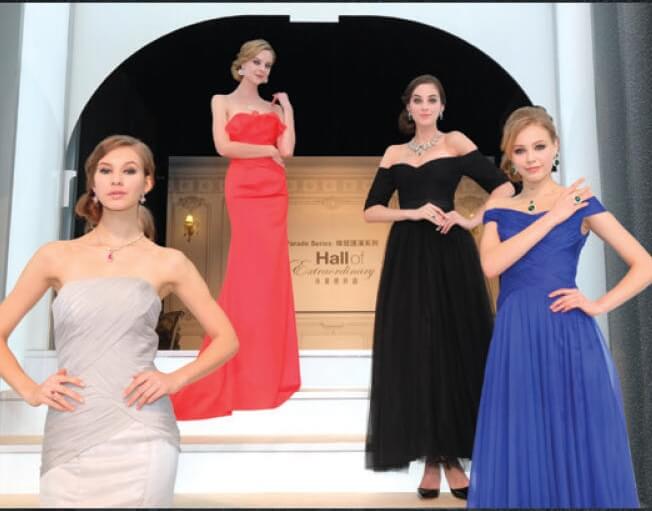 Why Visit Royi Sal Jewelry At Hong Kong International Jewelry Fair March 2019
In Royi Sal Jewelry our aim is to build long-lasting relationships with business partners who choose us as their Jewelry Manufacturer in Thailand. Throughout decades of presenting at the Hong Kong International Jewelry Fair, we have been closely working with famous international or new fashion brands and general retailers/ wholesaler who are looking for silver jewelry designs and collections with an emphasis on delivering the most attractive products to meet their market positioning.
Why not work with your brand too? Visit us at the Thai Pavilion Booth, No. 3F – E36, E38 from the 28th of February until the 4th of March 2019
Check out our product highlights in Hong Kong International  Jewelry Fair here.