Embrace the elegance of nature by wearing jewelry decorated with beautifully carved foliage, a leaf fluttering in dappled light, and growing in a halo of happiness. The essence of these jewelry gives fresh and creative moods that empower vitality and hope.
Introducing the "Be Leaf" – Royi Sal Jewelry latest in-house designed and manufactured collection.
The "Be Leaf" Collection in Details
The "Be-Leaf" collection is completely crafted from 925 sterling silver with yellow gold plate featured with cubic zirconia. The beautiful, matt leaves are hinged together to lie flawlessly, and smoothly over the skin.
Since 2020 Indoor gardening is more popular than ever across the country and around the globe. "Be-Leaf" collection is a unique accessory for plant-lovers who want to emphasize the beauty of nature.
"Be-Leaf" collection is also one of the best accessories that perfectly fit resort-themed fashion and spring-summer-autumn season.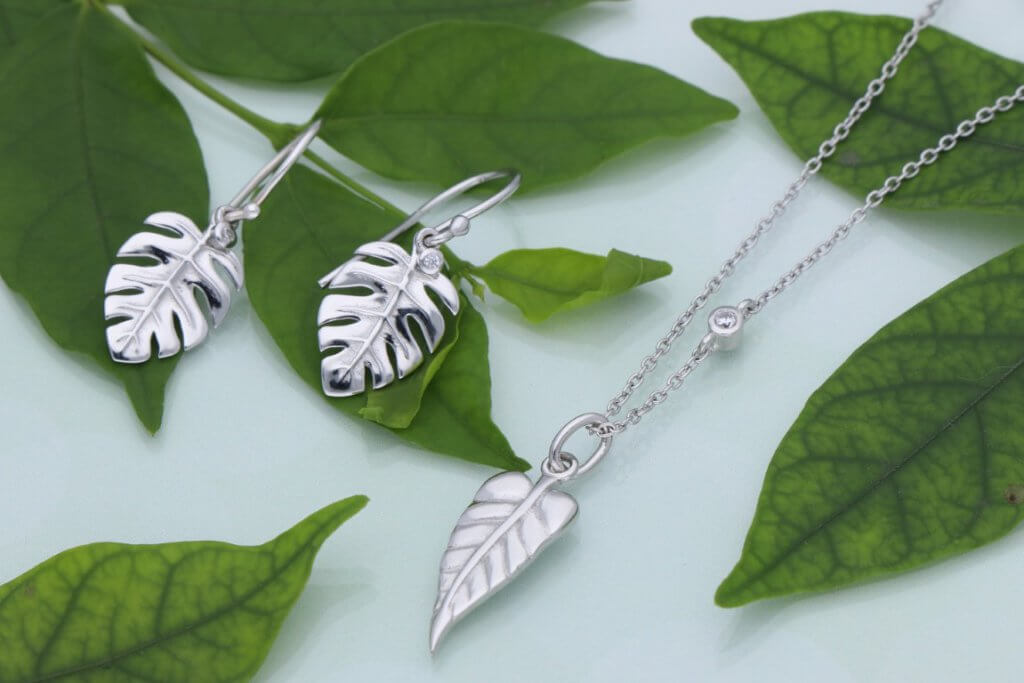 The "Be-Leaf" collection is inspired by the natural shapes of urban botanic leaves and indoor greenhouse plants. The jewelry pieces come in a variety of urban botanic leaf shapes in different styles, such as single leaf drop earrings, long chain earrings, multi leaves bracelets, and necklace.
The simplicity of the nature-inspired piece will let you wear it again and again.
Photo Preview Of The "Be Leaf" Collection
Are you interested in learning more about the "Be Leaf" jewelry collection? Please fill out the inquiry form on your right to talk directly with one of our sales representatives.
REMARK: We fulfill customized designs with a minimum order of 50 pieces per design per color and a minimum of $1,000 per order.