We couldn't let the recent royal wedding go by without taking a closer look at some of the stunning jewelry the Duchess of Sussex chose to wear on her special day.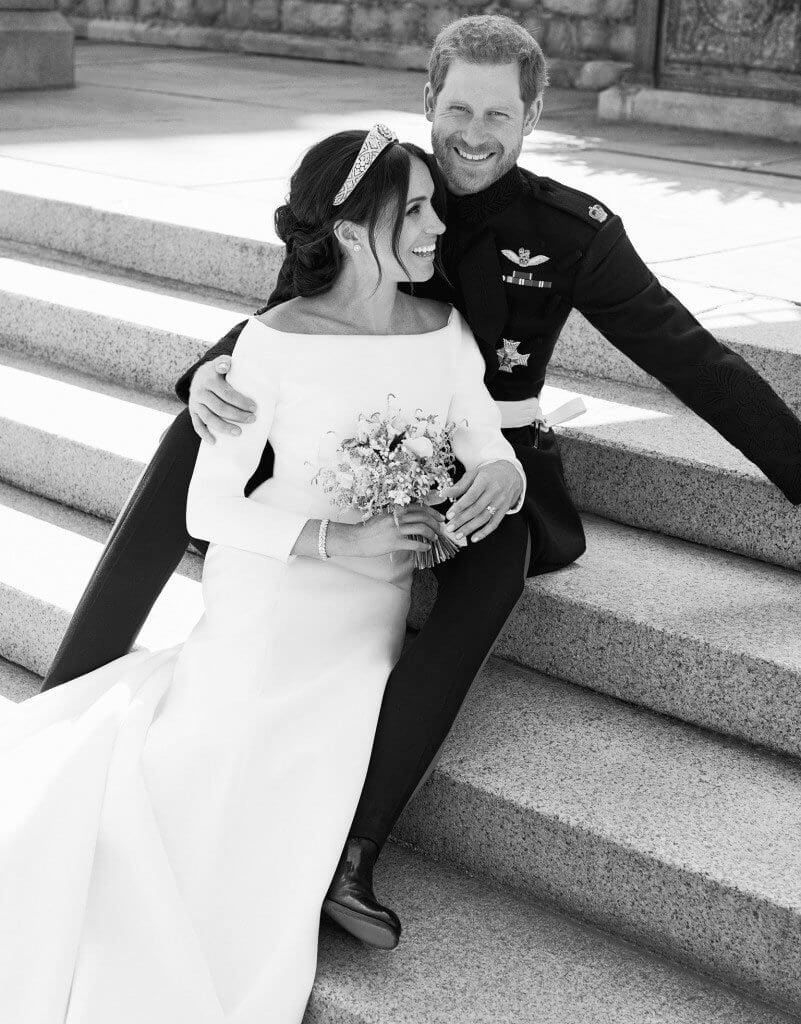 The all-important engagement ring has been making the headlines for months now and comprises of a slightly elongated cushion cut center diamond, flanked by two smaller stones on either side.
The cushion cut stone is estimated to weigh approximately 3 – 4 carats and was sourced from Botswana, whereas the two smaller gems are from the late Princess Diana's private collection and are thought to weigh between 50/75 pts apiece.
The stones are claw set in a band of yellow gold, and Prince Harry himself designed the ring. The ring was created by Royal Jewellers Cleave and Company and is reputed to be worth approximately £122,500.
The Wedding Ring
Meghan's wedding ring was made from rare Welsh Gold which was a gift from the Queen and is in keeping with Royal tradition. The gold came from Clogau St David's mine at Bontddu in North Wales and was fashioned by Cleave and Company into a 3mm, yellow gold, D-section wedding band for the special day. Yellow gold is reputedly favored over white by the Duchess.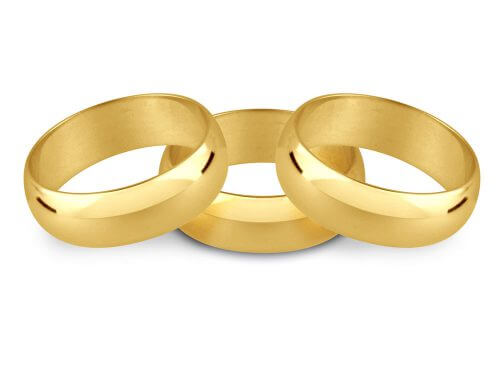 The Tiara
The beautiful tiara Meghan chose to wear was, in fact, Queen Mary's diamond bandeau tiara dating from 1932, and currently belongs to Queen Elizabeth II. Made from filigree platinum and diamonds, the crown comprises of 11 separate sections which create a flexible band.
The central piece can also be worn as a brooch and dates back even further to 1893, when it was a gift to Princess Mary from the County of Lincoln to celebrate her marriage to Prince George, Duke of York. Queen Mary would have been Harry's great, great grandmother if she were still alive.
The Earrings
Meghan wore Galanterie de Cartier Earrings on the big day. The collection from the French luxury brand is described as "a modern emblem of seduction" and is made from 18ct white gold and brilliant cut diamonds. These stunning studs already belonged to the Duchess and were thought to be her 'something old' for the day.
The Bracelet
Something which was not old, but again from Cartier was the incredible Reflection de Cartier bracelet which could be glimpsed on Meghan's wrist during the wedding.
Retailing at around £136,000, this stunning bracelet is made from 18ct white gold and contains no less than 104 brilliant cut diamonds and 52 baguettes cut stones, totaling just over 10 carats in all.
The combination of stone cuts packed tightly together creates a dazzling display, which on any other day would undoubtedly take center stage.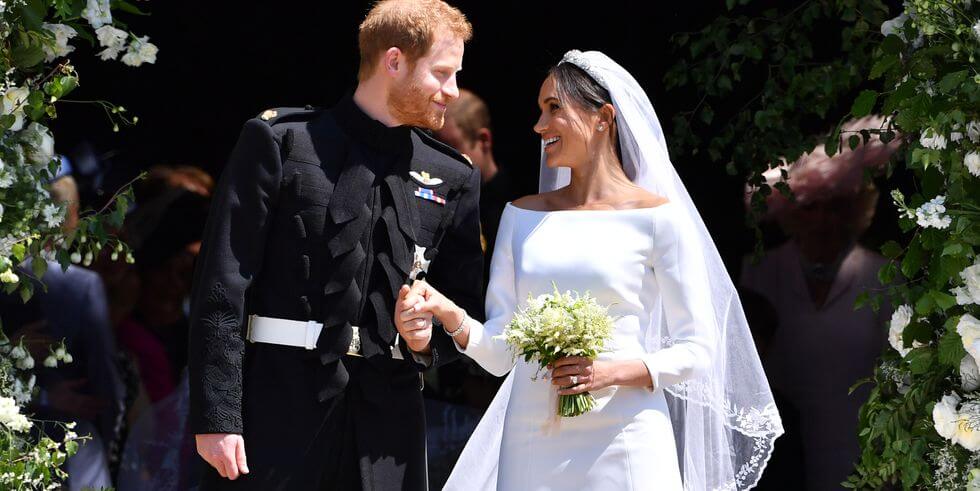 The Evening Reception Jewellery
The final piece to complete the jewelry wardrobe came as a poignant reminder of the past, and arrived in the form of Princess Diana's aquamarine ring
It was not worn during the ceremony itself, but instead, put on for the evening wedding reception and was visible as the couple made their entrance in a similarly colored blue E-Type Jaguar driven by the Prince.
Designed by Asprey in 1997, the beautiful aquamarine ring was a gift from Harry to Meghan and represented the 'something blue' element of the whole ensemble.
Closing Thoughts
The jewelry chosen for this momentous occasion perfectly encapsulated the ethos of the young couple with a mix of old and new; incorporating both modern and traditional with a nod to Prince Harry's Royal heritage which was elegant, timeless and perfectly fitting for such a beautiful wedding.
Did you spot some of the beautiful jewelry worn by Prince Harry to his wedding to the new Duchess of Sussex? Don't also forget to read our dedicated blog post on Prince Harry's jewelry choices for the royal wedding, where we take a closer look at some of the manly pieces he wore.
P.S. Royi Sal Jewelry, as a decades-long leader in silver jewelry design and manufacturing, invites you to download our latest magazine here and profit from the exceptional jewelry designs in affordable prices you will find in the magazine. Click here to download it now.