From the introduction of recommended personal hygiene practices to protect yourself and others and also your jewelry from COVID-19, you have probably been or should be washing your hands frequently. Here are 5 Safety Tips For Your Jewelry During COVID-19.
But what's happening with your jewelry while you are continually using soap, sanitizer, and other products on your hands? Have you thought about how to take care of your jewelry best and be able to maintain a consistent hand-washing regime? 
Here are some pointers so that your precious rings, bracelets, and watches get the love and care and sanitization they deserve in these crazy times!
5 Tips To Keep Jewelry Safe During COVID-19
Tip #1 Avoid soap build-up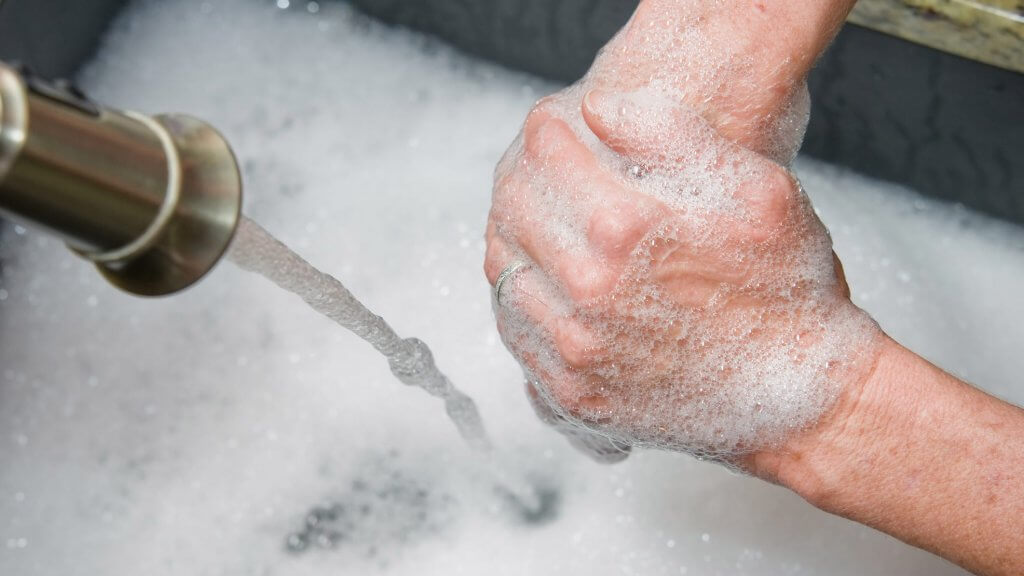 If you wear rings, it's more than likely that they are getting a good clean every time you wash your hands.
This is good for germs, but be mindful that soap build up in your rings can have detrimental effects on the appearance of your lovely gemstones.
Soap, especially bar soaps, can get stuck underneath ring settings, dulling the appearance of your sparklers.
When you finish washing your hands, take another few seconds to let the clean water run through and over your rings, helping to flush out any excess soap that may have snuck underneath your precious gems.
Tip #2 Don't mix jewelry and hand cream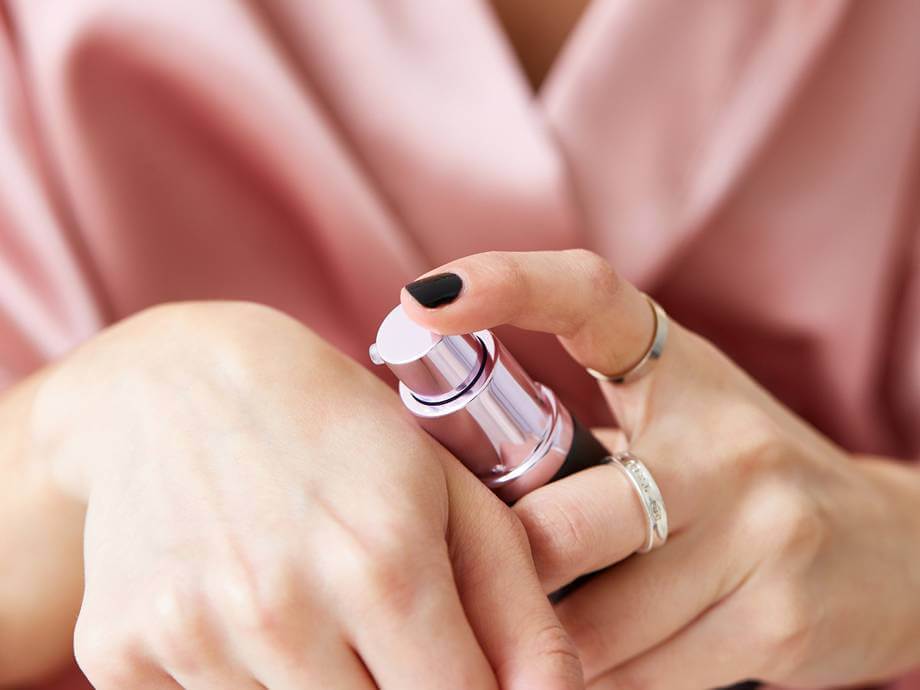 With the constant washing, we know the skin on your hands can suffer. Applying hand cream helps, but covering your rings and bracelets in cream is a big no-no.
Creams are an even bigger contender for product build-up in your jewelry, so we recommend removing rings and keeping bracelets away from your wrists when applying hand cream.
Just make sure you pop them somewhere safe when they're not on your fingers!
Tip #3 Be wary of sanitizer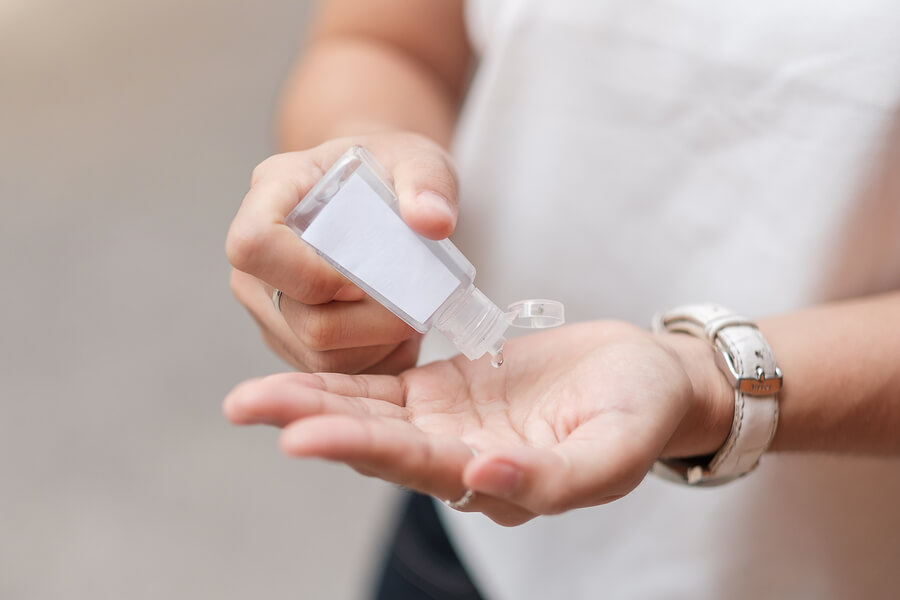 Being an alcohol-based product, hand sanitizer is a sound alternative when washing hands with soap aren't possible. However, it can be too harsh for porous gemstones.
We recommend keeping specific stones such as pearls, opals, turquoise, and coral away from that trusty sanitizer, as they can absorb the alcohol which, when evaporated, could lead to the stones drying out and cracking.
Tip #4 Keep your jewelry clean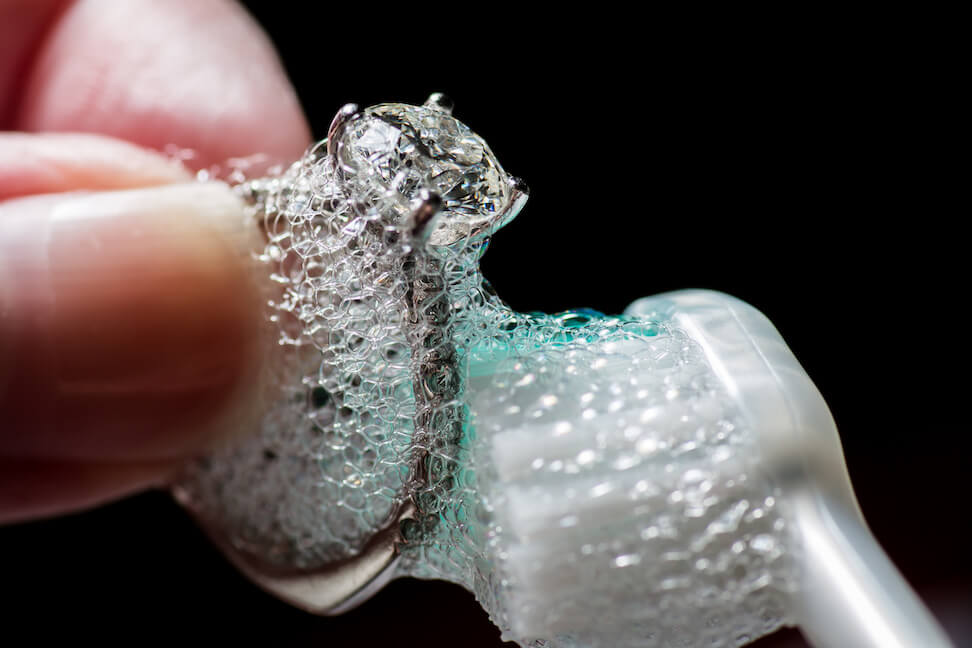 We know that germs can live on metal surfaces, which is why it's a good idea to include regular cleaning of your rings and other jewelry items in your hygiene routine.
You can't go past a professional clean and hand-polish, so pop into the store and allow our on-site jewelers to give your treasured pieces some TLC.
Alternatively, try a bowl of warm, mild soapy water such as dishwashing detergent, and use an old toothbrush to get underneath ring settings and in between chain links.
Rinse very thoroughly with fresh water and dry with a hairdryer.
Tip #5 Avoid dermatitis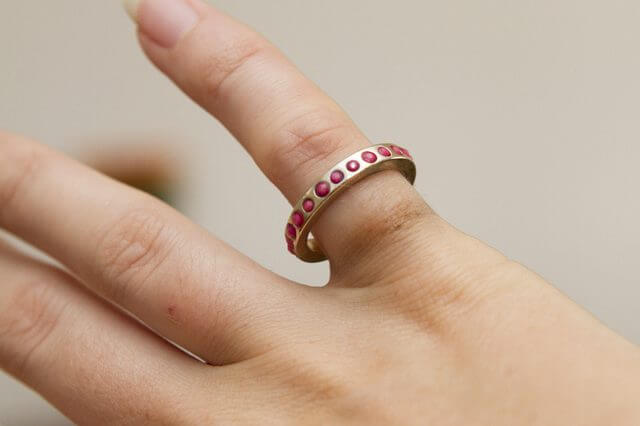 Lastly, you might be finding that the constant hand-washing is causing you to develop red, itchy, or dry skin underneath where your rings sit.
If this isn't something you usually experience, it could be due to soap the build-up underneath your jewelry rings reacting with your skin.
You can try wiggling your rings slightly upwards on your finger when rinsing your hands to allow the soap to escape, and then be sure to dry your skin in that area before pushing them back down your finger.
This just helps to eliminate that wet environment that could be causing a reaction on your skin.
If that doesn't work, try giving your rings a clean as outlined above, or going without your them for a week or two to see if that helps settle it down.
We hope these pointers help take care of your jewelry, your skin, and your peace of mind during these troubling times and beyond.
When it's all over, we'll all be well versed in hand-washing and jewelry cleaning that we know for sure! 5 Safety Tips For Your Jewelry During COVID-19.
P.S. Royi Sal Jewelry, as a decades-long leader in silver jewelry design and manufacturing, invites you to download our latest magazine here and profit from the exceptional jewelry designs at affordable prices you will find in the magazine. Click here to download it now.