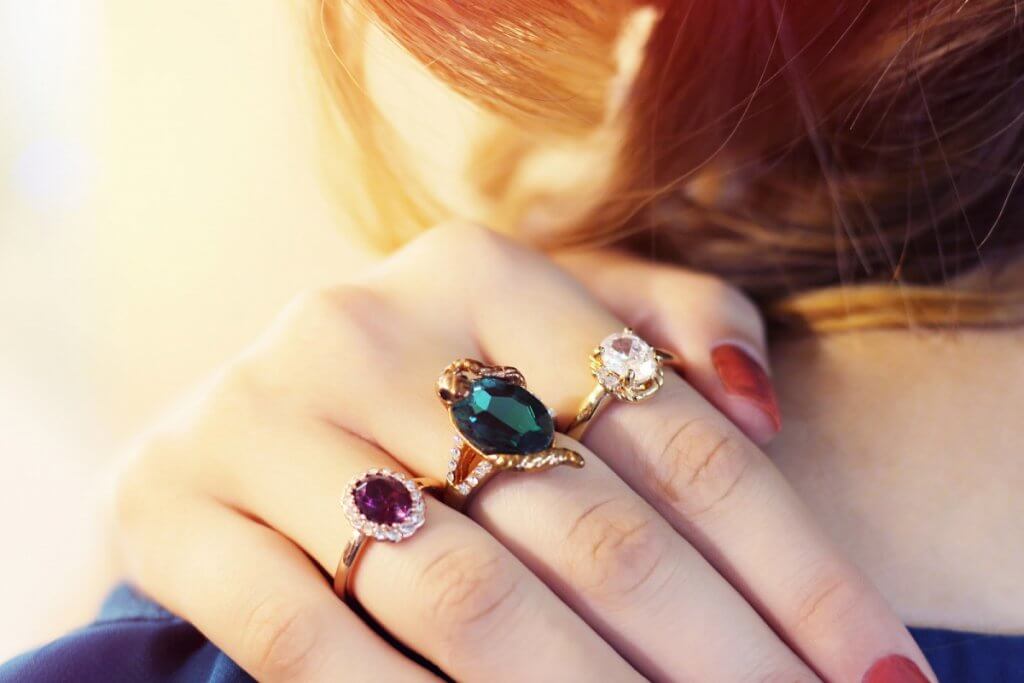 If wearing jewelry is part of your everyday routine, you might be wondering if you should wear it, what effect excessive hand sanitizing has (if any) and best practices for keeping yourself and others around you healthy due to Corona Virus. Here are the Things You Need To Know About Corona Virus and Your Jewelry.
Washing hands – frequently and thoroughly – is one of the best defenses against contracting the novel coronavirus. Amidst this flurry of constant handwashing, what does it mean for jewelry like wedding bands and engagement rings?
Should you separately sterilize your jewelry, or temporarily remove all your rings and even watches until COVID-19 retreats? Let us learn more about the pandemic and our jewelry as well.
Important Matters to Know About Corona Virus and Your Jewelry
1. Removing Your Rings Before Washing Hands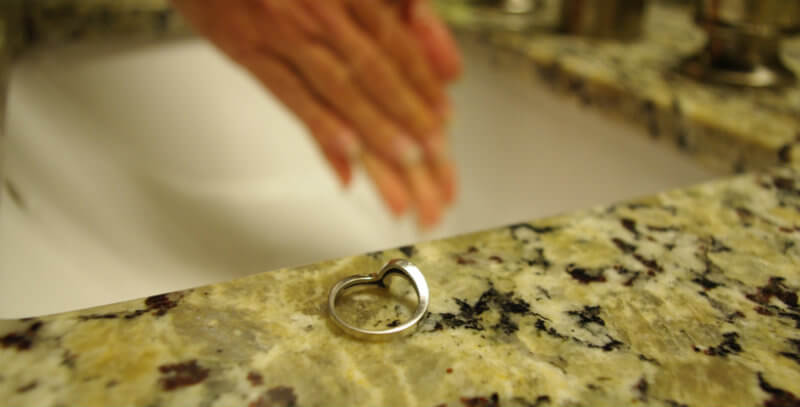 As you'd imagine, if you remove your rings to wash your hands, you should disinfect your rings too.
What would be the point in washing your hands if you're just going to put contaminated rings back on clean hands?
But even if you do go the extra mile to sterilize your rings before putting them back on, is it really a risk you want to take?
Healthcare professionals that wore rings while on the job created a protected area in which bacteria can flourish.
Individuals that decided NOT to wear rings during their workday were able to kill more germs than those that decided to keep their jewelry on.
And if you thought you could continue to wear your jewelry and just use hand sanitizer, well you'd run into the same problem.
Nurses who kept their rings on and used antimicrobial soap or wipes wound up with more bacteria on their hands afterward, as opposed to healthcare workers that simply left their rings at home.
Viruses like the novel coronavirus flourish in the crannies of our hands.
Removing your jewelry will help to ensure you are effectively washing your hands and not spreading the virus onto other surfaces.
2. How to Wash Your Hands Properly
For the sake of spreading useful information instead of germs, here is the step-by-step guide to properly washing your hands and when to wash your hands.
5-Step Hand Washing Instructions
Get your hands wet under warm running water
Apply soap and rub your hands together to get a good lather going
Thoroughly scrub your hands for a minimum of 20 seconds. A helpful strategy is to sing the "Happy Birthday" song twice from beginning to end.
Proceed to rinse your hands under clean running water
Dry hands with a clean towel
When to Wash Your Hands
Wash hands after blowing your nose, coughing, or sneezing
Always wash hands before, after, and during food prep
Wash hands before eating
Before and after shopping or being in a public place
After using the bathroom
Wash hands before, during, and after caring for someone who is sick
After handling per food or treats
Thoroughly wash your hands after handling garbage
3. How to Best Clean Your Jewelry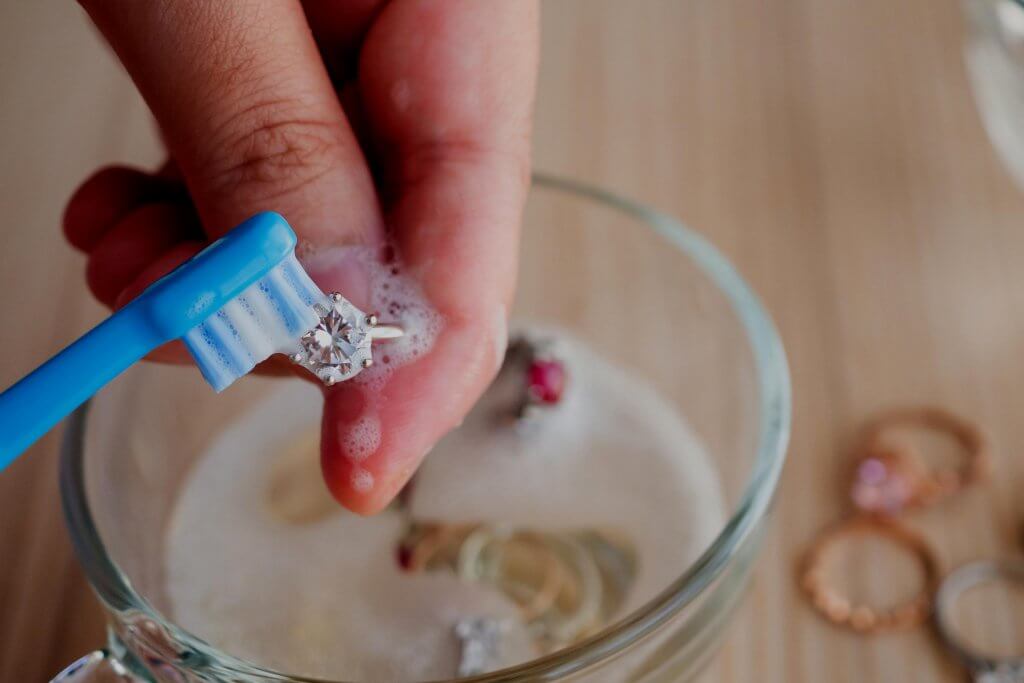 It is likely that the new coronavirus can live on some surfaces for days, so cleaning your jewelry is important.
Believe it or not, you can clean your jewelry at home using common household materials. One of the best homemade cleaning solutions to clean your jewelry is a mixture of liquid dish soap and warm water.
The best practice is to remove them, wash them separately with soap and warm water. Let the jewelry soak for a few minutes or if you can plan ahead, even longer.
Using an old but clean toothbrush with a soft head, scrub each piece before rinsing with lukewarm water. Cleaning intervals depend on how much you wear your jewelry.
A quick clean once a week and a deeper clean once a month is advisable.
And, now that we are being extra cautious of protecting ourselves against the deadly Coronavirus, we need to pay heed to clean our jewelry as well.
4. Jewelry You Should Stop Wearing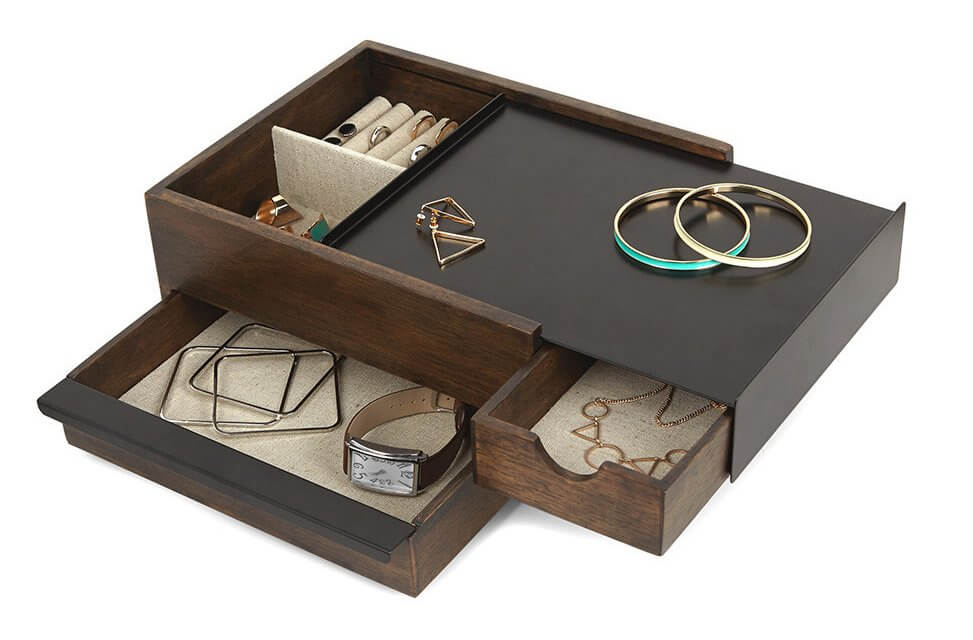 As mentioned above, deciding to temporarily not wear rings and watches is the best way to minimize the chance of contaminating other surfaces with COVID-19.
Certain types of gemstones and precious metals don't fare well when they come in contact with sanitizers and constant hand washing.
Organic gems like coral, pearls, opals, and turquoise can be damaged if they regularly come in contact with hand sanitizers or harsh antibacterial soaps. The same can be said for most kinds of crystal rings as well.
Since your jewelry is important to you, leave your precious jewels at home for the time being.
Not only will you be saving your gemstones from coming in contact with harsh chemicals, but you'll be doing your part to help keep your community germ-free.
To sum up, as the outbreak of COVID-19 spreads around the globe, it is advised that proper handwashing and cleaning our jewelry are the best ways to protect yourself and others. Things You Need To Know About Corona Virus and Your Jewelry.
P.S. Royi Sal Jewelry, as a decades-long leader in silver jewelry design and manufacturing, invites you to download our latest magazine here and profit from the exceptional jewelry designs at affordable prices you will find in the magazine. Click here to download it now.