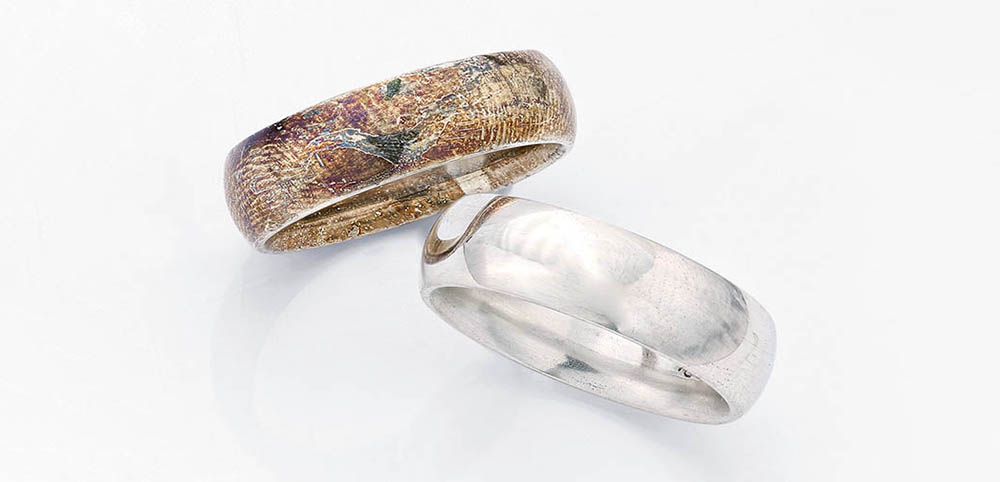 Unsightly metal tarnish is one of those annoying and persistent problems which can become the bane of a jeweler's life if not addressed correctly. Fortunately, there are many products on the market today which will effectively help with removing and preventing metal tarnish on the jewelry, and alleviate the development of the dreaded black bloom. Here are the easy ways to Eliminate Metal Tarnish and Maintain the Shininess of Jewelry.
Maintain the Shininess of Jewelry by Removing Metal Tarnish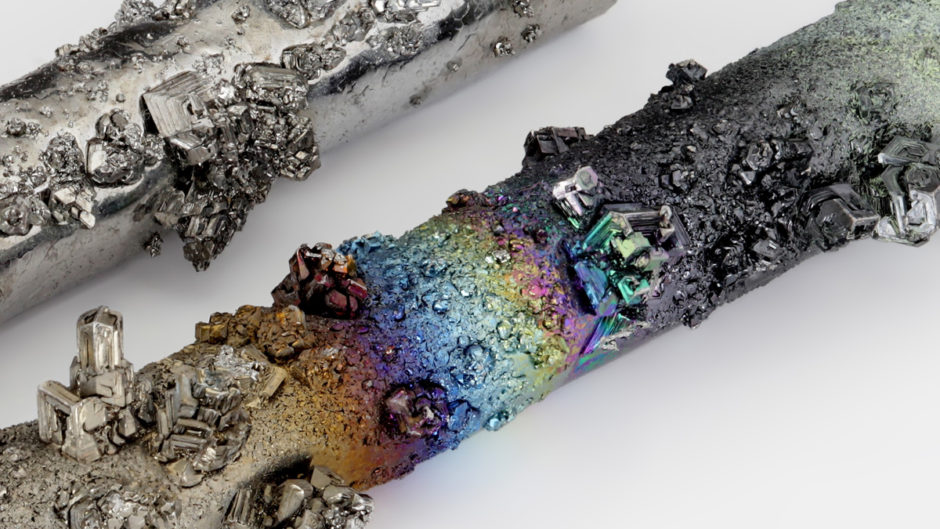 Tarnish occurs gradually when the surface of a metal is exposed to air and moisture.
A chemical reaction begins to take place (known as oxidation), as the metal reacts with sulfur in the air which in turn, starts to form a dark layer all over the items in question.
In simple terms, the surface of the metal is beginning to corrode.
Often, the presence of other chemicals exposes to the jewelry exacerbates the process. Good examples of these chemicals are perfume, hairspray, and household cleaning products.
Silver and copper are particularly susceptible to tarnish, but other metals such as brass, aluminum, and magnesium can also be affected.
Restrain metal from tarnishing
There are two groups of products to treat tarnish. First, those which remove tarnish from jewelry once it has formed. Secondly, those which help to prevent tarnish from forming on jewelry in the first place.
Jewelry Tarnish Prevention and Removal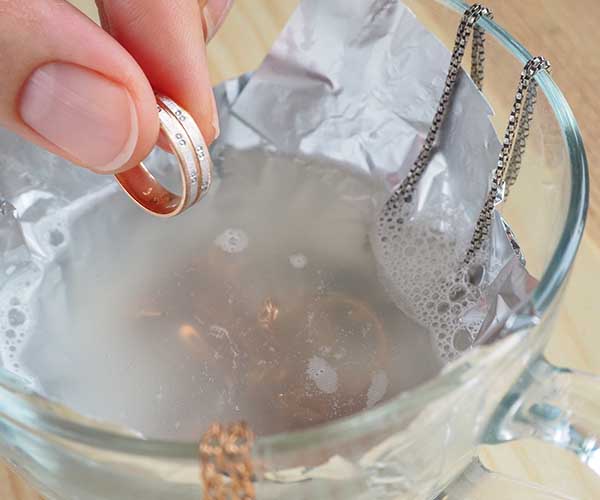 The anti-tarnish solution falls firmly into the first category, as it is intended as a preventative measure which inhibits the initial development of tarnish on silver jewelry.
Anti-tarnish can use both in silver and silver plates. It forms a protective coating over the surface of the metal.
The product needs to undergo heat to work. Also, items need to fully immersed in the solution for between 3 and 5mins.
Another way to stop tarnish development is to incorporate preventative measures into your jewelry storage or packaging.
One of our most popular anti-tarnish systems comes in the form of static intercept non-abrasive tabs, which can be simply placed into an airtight jewelry box to slow down tarnish growth.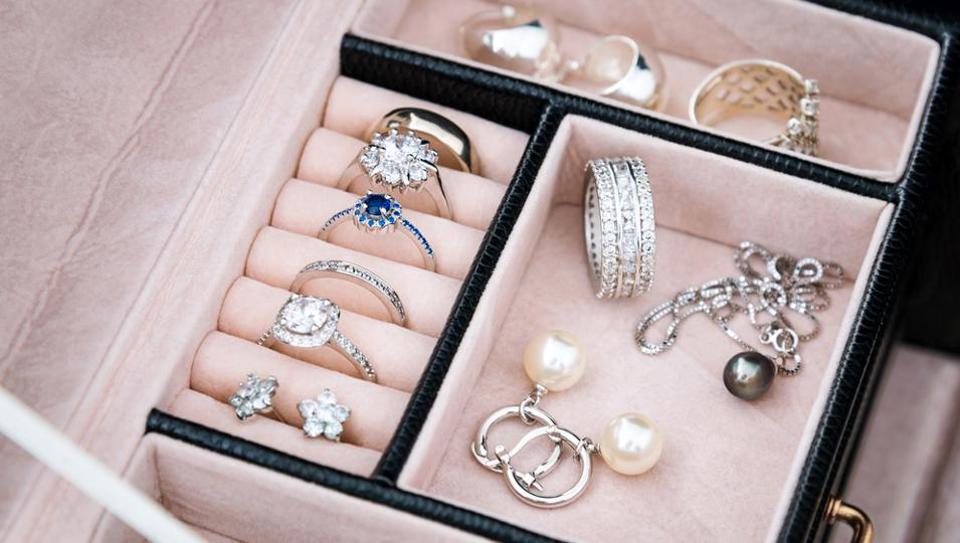 Typically, these are not going to work as effectively if your storage box opens continually.  But for a long-term solution, these are relatively inexpensive considering there are 100 in a box.
They also work on a wide range of metals including silver, gold, brass, copper, and bronze to name but a few.
Ways to eliminate tarnish on Jewelry
If you are dealing with a build-up of dirt as well as tarnish, then your first step is either an ultrasonic cleaner or a long soak in a mild detergent (washing up liquid works well) and hot water followed by a gentle scrub with a soft toothbrush.
Just make sure you take extra care with jewelry pieces containing stones, and always check their hardness/porosity before placing them into an ultrasonic cleaner – if in any doubt, don't clean them in this way.
To bring back the shine to your jewelry you can choose from polishing cloths impregnated with polish, or polishing solutions which generally work as a dip to remove unwanted tarnish with ease.
The liquid solutions will get into all those difficult to reach areas, whereas clothes are more suitable for larger pieces with smoother surface areas.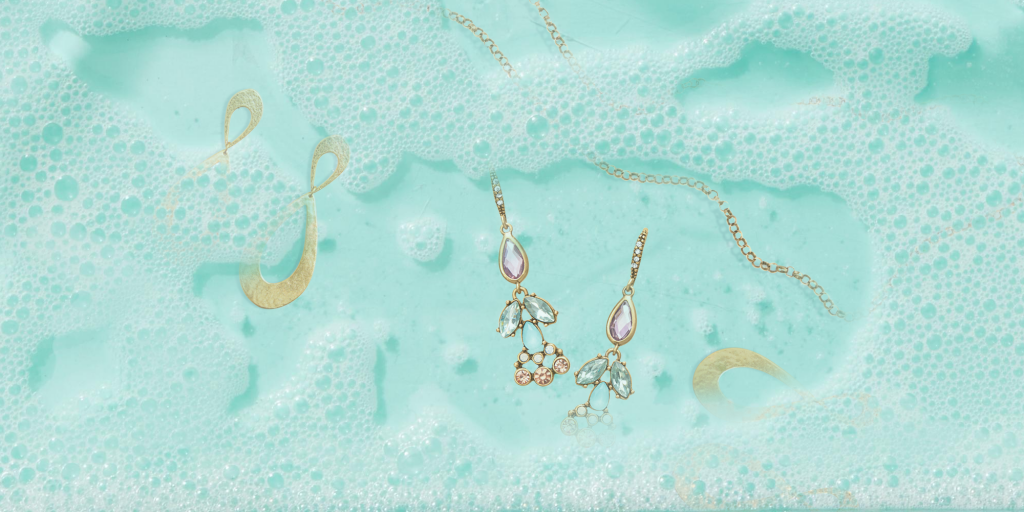 However bad the metal tarnish is, there is always a solution to deal with it so don't despair if it is getting on top of you.
Simply kit out your workspace with a few simple and inexpensive anti-tarnish tools and anti-tarnish storage and packaging solutions, and dull tarnished jewelry will soon become a thing of the past. Eliminate Metal Tarnish and Maintain the Shininess of Jewelry.
P.S. Royi Sal Jewelry, as a decades-long leader in silver jewelry design and manufacturing, invites you to download our latest magazine here and profit from the exceptional jewelry designs at affordable prices you will find in the magazine. Click here to download it now.