Seeing a rainbow after a rainstorm, when the sun breaks through the clouds, is a magic feeling which is often used as an inspiration for a new beginning as well as a very powerful and important message that great and beautiful things usually follow the darkest storm.
Introducing "The Rainbow" – Royi Sal Jewelry latest in-house designed and manufactured collection.
"The Rainbow" Collection in Details
"The Rainbow" jewelry collection is completely made out of 92.5 Sterling Silver with hand-setted crystals in the seven colors of a rainbow and it can be customized with a choice of Nano-Gems, Cubic Zirconia or Crystals per requirement.
The rainbow is the core shape of the jewelry collection with arch-shaped pieces, accompanied by a wide range of fashion jewelry shapes and features such as hearts, stars, infinity sign charm necklaces, and different sizes of hoop and huggie earrings as well as stud earrings, to select from.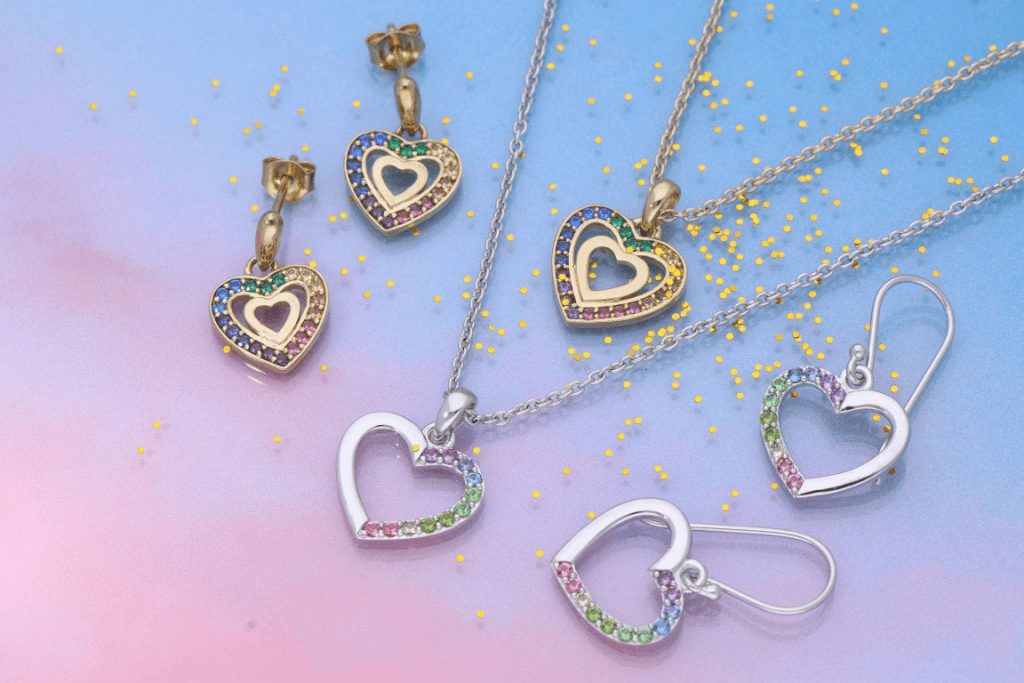 "The Rainbow" jewelry collection is inspired by the effects of nature which empowers our life and fills us with hope. The jewelry pieces come in small sizes so that anyone can wear multiple items as well as mix and match them and are available in charms, earrings, pendant necklaces, and rings.
It's the best collection for the Summertime and a perfect fit for any summer outfit!
Photo Preview Of The "Rainbow Collection" Collection
Are you interested in learning more about "The Rainbow" jewelry collection? Please fill out the inquiry form on your right to talk directly with one of our sales representatives.
REMARK: We fulfill customized designs with a minimum order of 50 pieces per design per color and a minimum of $1,000 per order.